Click below to listen to this post about trust on the Candidly Kendra podcast: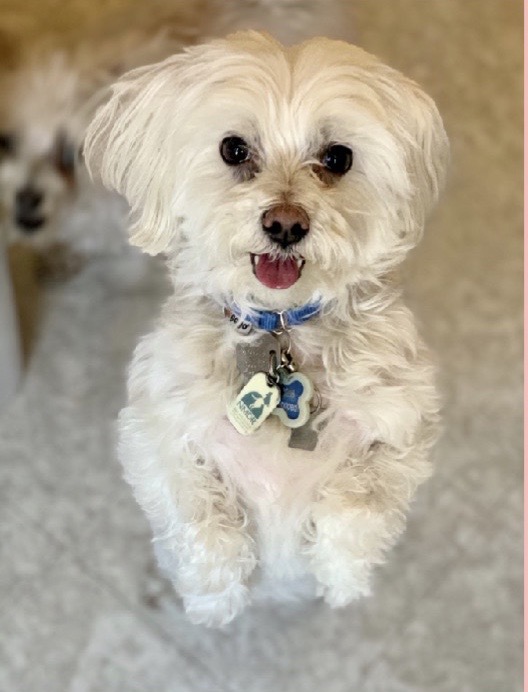 Milo is an eight-pounds-dripping-wet bundle of white fluff who believes the world is a scary, unsafe place.
A few years ago he was rescued from an abusive situation by a woman who was ready to give him a safe and happy home. At first, Milo didn't know how to receive her love.
His new Maltese sister, Meili, showed him the ropes, teaching him that taking walks is fun, that treats are good, and that his new owner is safe.
Unfortunately, when Meili died a few months ago, Milo remembered that the world is a scary place. He doesn't know who he can trust. He's not so sure who's safe.
Milo, my sweet, tiny friend, I can relate.
Trust and Vulnerability Go Hand-In-Hand
People are made for people. We are social creatures, so we need others. We depend on them from infancy. We trust them from childhood. We confide in them as young adults.
But one day we'll be hurt by a friend. Betrayal isn't unique to Milo, or to me…or to you. God himself, Jesus Christ, was betrayed by one of his best friends.
And when it happens we have a choice to make: Will we entomb our hearts, never to be vulnerable to betrayal again, or will learn to trust again? As we trust others, we make ourselves vulnerable. But to be without vulnerability is to be without love.
"To love at all is to be vulnerable. Love anything and your heart will be wrung and possibly broken. If you want to make sure of keeping it intact you must give it to no one, not even an animal. Wrap it carefully round with hobbies and little luxuries; avoid all entanglements. Lock it up safe in the casket or coffin of your selfishness. But in that casket, safe, dark, motionless, airless, it will change. It will not be broken; it will become unbreakable, impenetrable, irredeemable. To love is to be vulnerable."
C. S. Lewis, The Four Loves
The Pendulum Swing of Trust-Distrust
I've trusted liberally. I've trusted by making excuses when someone sinned against me, and by assuming the best of them when they hurt me and my loved ones. And I've been betrayed.
That hurt! I recoiled in response and make the pendulum swing, assuming the worst of everyone, wanting to wrap my heart in bubble wrap and hide it away in a safe place, never to be touched again.
But I don't want an unbreakable, irredeemable, impenetrable heart. I don't want to "swallow the pill of bitterness, hoping someone else will suffer." I want to heal. I want to learn to trust again, but this time, to trust better.
Trusting Again, Carefully
In the book, Safe People, by Henry Cloud and John Townsend, they explain that not everyone is the right person for us to trust. Not everyone relationship is a good one.
What should we look for in a relationship, then, to help us know if a person is safe?
Jesus is our best standard for a friend. Of course, no one can live up to that standard! But being aware of what kind of a friend he is will help us know what to look for in others.
"The Word became flesh and made his dwelling among us. We have seen his glory, the glory of the one and only Son, who came from the Father, full of grace and truth."
John 1:14 NIV
Grace. Jesus never said, "Fix yourself, get your act together, and then I will accept you." He has taken us just as we are, and loves us. To have grace with our friends is to accept who they are, to admire who God has made them to be, and to forgive them when they are at their worst. I want friends that will know that I'm not perfect, yet love me. I want friends that I can go to when I need advice who will love me, even if my questions are stupid. And I want to be that friend!
Truth. Jesus spoke the truth to his friends. It wasn't all flattery so he could stroke their egos. He was honest, knowing that there was greater mercy in his honesty than in his flattery. I want friends that I can go to for advice who will tell me that I've gotten off track and will point me back to God and the gospel. I want friends who will want truth for me because of their love for me. And I want to be that friend!
Dwelling (Connection). Jesus didn't just offer the grace and truth from afar. He left his Heavenly home to come and bring us home. He came to be with us! I don't want friends who will shout "grace' and "truth" from a mile away. I want friends who will climb into the mud with me; who will cry with me. A friend's presence is a great comfort. And I want to be that friend!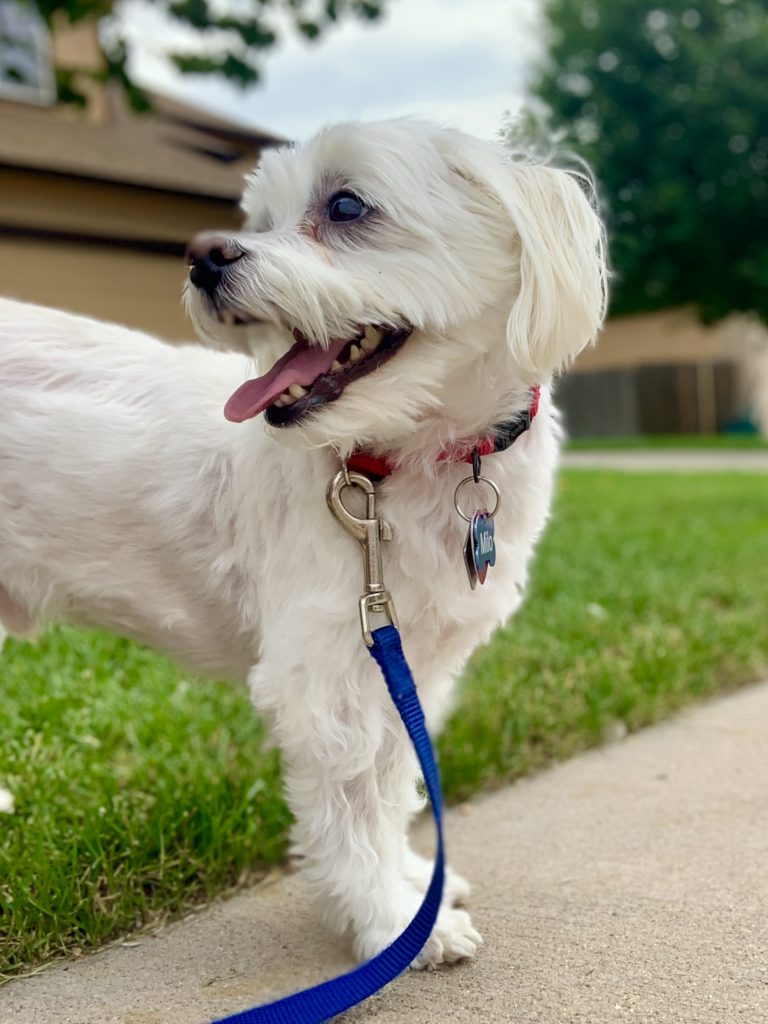 Hope for Crushed Spirits
"The LORD is close to the brokenhearted and saves those who are crushed in spirit"
Psalm 34:18
With time and love from a Healthy Source, Milo and I will find ourselves feeling safe again. We will remember how to trust. But maybe we'll also come out of our trials with a wiser approach, with confidence to choose carefully who to trust.
And in the meantime, God will give me comfort in remembering that trusting Him will never steer me wrong.