Click below to listen to this post about emotional health on the Candidly Kendra podcast: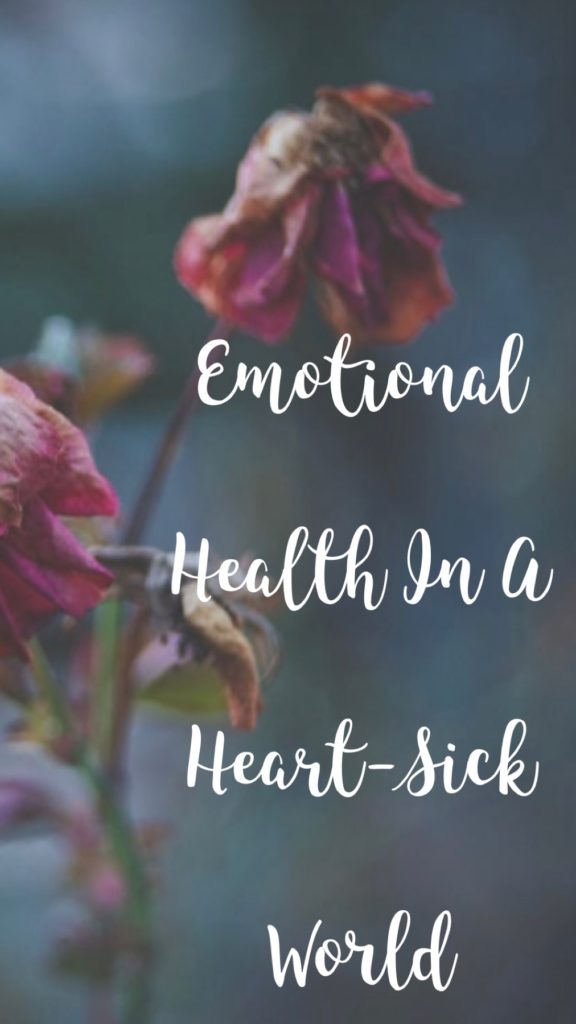 Some people have the uncanny ability to affect the mood of everyone around them. My son Teo has this gift. …And this curse.
---
"With great power comes great responsibility."
– Uncle Ben, Spider-Man
---
When Teo was a younger child, he didn't have the maturity to handle his strong (and powerful) emotions. He would cry, scream, and wail, throwing things in his room. When I looked into his eyes I could see that even he felt like a victim of his powerful emotions.
Steve and I felt like victims, too. Our stomachs would twist as Teo cried. It hurt us and frustrated us that our child could affect us in this way.
Eventually we learned some methods for comforting Teo. (Our anger would fuel his fire, whereas comfort would calm him.) But even though he now has the maturity and techniques for handling his powerful emotions, he still has that uncanny ability to affect the mood of an entire room.
As I've observed Teo (and I should admit the truth- he got that gift/curse from me) I've realized that there are many potential emotional pitfalls of living in a broken world. There are many ways that we can slip off the edge of health into unhealthy patterns.
The curse of sin broke our spiritual health, and God sent his Son Jesus to bring healing. But that's not all. Our emotional health has become diseased as well. But God cares enough to help us find emotional healing.
Here are six areas of Emotional UNWellness. You will be familiar with all of these, but this time I encourage you to read through this list as a personal wellness inventory, because our personal wellness begins with awareness.
Emotional Wellness Begins with Awareness
I can walk around with sniffles for a day, but once I realize that I am experiencing seasonal allergies I can take the medicine to find relief and experience better health. Even better, I can trace my allergic reaction to the bouquet of daisies on the coffee table and then take practical steps to stop it from happening again.
The first step in wellness is to identify areas of unwellness to help break their hold.
*Note: Many areas of emotional unwellness are part of our sin struggles and can be greatly improved by identifying them and practicing new habits with the help of the Holy Spirit. But some emotional health issues come from a deficiency or imbalance, or have become so ingrained that they require professional help. I am not a health professional.
Six Areas of Emotional Unwellness
Anger
Have you ever noticed how good anger feels? The building of pressure during a difficult day, or with a difficult person, is uncomfortable. But when it erupts in anger, it relieves that pressure and feels good.
This is why anger is dangerous.
It made you feel better once, so you turn to it again. And again. You might even discover that it helps you get your way. ("I want to speak to your manager!" you yell. Or you scream "Get into bed right now!")
It isn't long before your self control to hold back the release of anger weakens. In time, you discover that you are somehow angry all the time.
Does this sound familiar?
"Fools give full vent to their rage, but the wise bring calm in the end."
Proverbs 29:11 NIV
Bitterness
Bitterness is anger's older, more cynical cousin.
Bitterness is when anger against a particular betrayal or unmet expectation never heals.
In my experience, most bitterness comes from betrayal by someone we had believed we could trust. This is often a family member or a Christian friend. Or perhaps even a church.
Or bitterness may grow from an unmet expectation when the world in its brokenness hands us a difficult story. That may be infertility, or perhaps medical problems. A terrible diagnosis can lead to bitterness when we believe that we shouldn't have to walk this reality. (After all, Susan over there has had every good thing handed to her on a silver platter.)
Job's wife showed us the power and pull of bitterness in her response to the undeserved trials in her life. She said "Do you still hold fast to your integrity? Curse God and die." (Job 2:9)
Have you experienced a betrayal or terrible disappointment that tempts you to bitterness?
Beware, because that bitterness wraps around us like a cloak and makes us feel comforted even when we refuse to turn to the One who can really give comfort.
"Let all bitterness and wrath and anger and clamor and slander be put away from you, along with all malice."
Ephesians 4:31
Manipulation
Manipulation is evident when we are so desperate to maintain control over a situation or to have it our way that we pull strings behind the scenes.
A very good manipulator may even manage to control all the people around them while going unnoticed – at least, for a little while. But often, once the people in their lives are given a little space their eyes are opened to the ways they were controlled and unduly influenced.
Yes, a very good manipulator might be very skilled. They might often get things their way, but it comes at the cost of relationship.
Some people manipulate by crying.
Others manipulate by withholding love or intimacy.
Some manipulate with anger.
And some manipulate with favoritism.
And others manipulate with guilt.
Because manipulation can be so effective, some people make it a habit. And meanwhile they convince themselves that it is all for the "good" of others, because they know what's best.
Do you manipulate others to be in control? Are you beginning to make a habit out of it?
"Such people are not serving Christ our Lord; they are serving their own personal interests. By smooth talk and glowing words they deceive innocent people."
Romans 16:18
(about manipulators who are false prophets)
---
Intermission:
After taking an honest look at anger, bitterness and manipulation, how are you doing? What's the report?
Is there one of these that has been a struggle for you this week?
There is one thing that you have probably discovered: You aren't perfect. I praise God, knowing that if this is where you are, you are exactly where God wants you, because He is the God for imperfect people!
---
"It is not the healthy who need a doctor, but the sick."
– Jesus (Luke 5:31)
---
---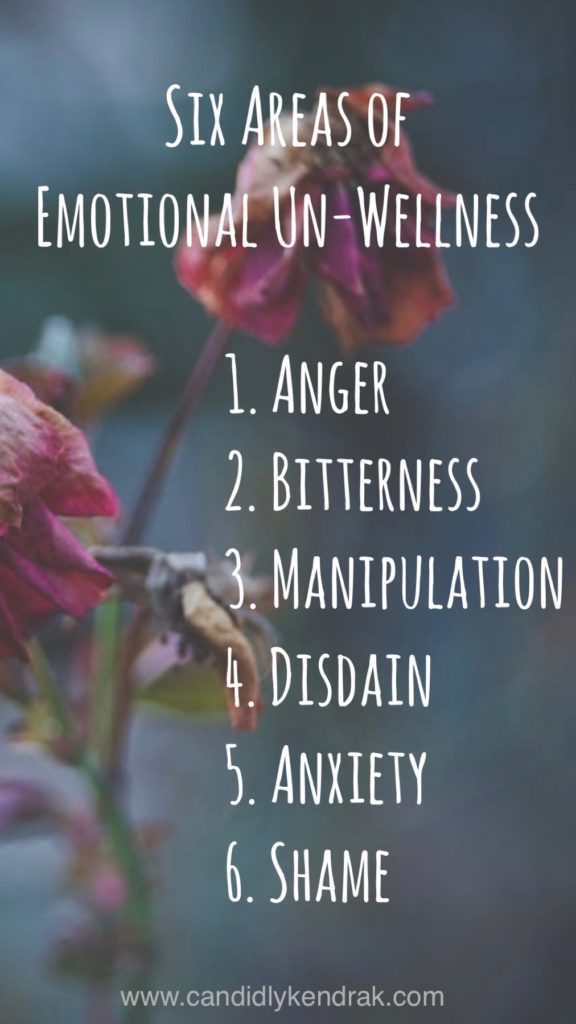 ---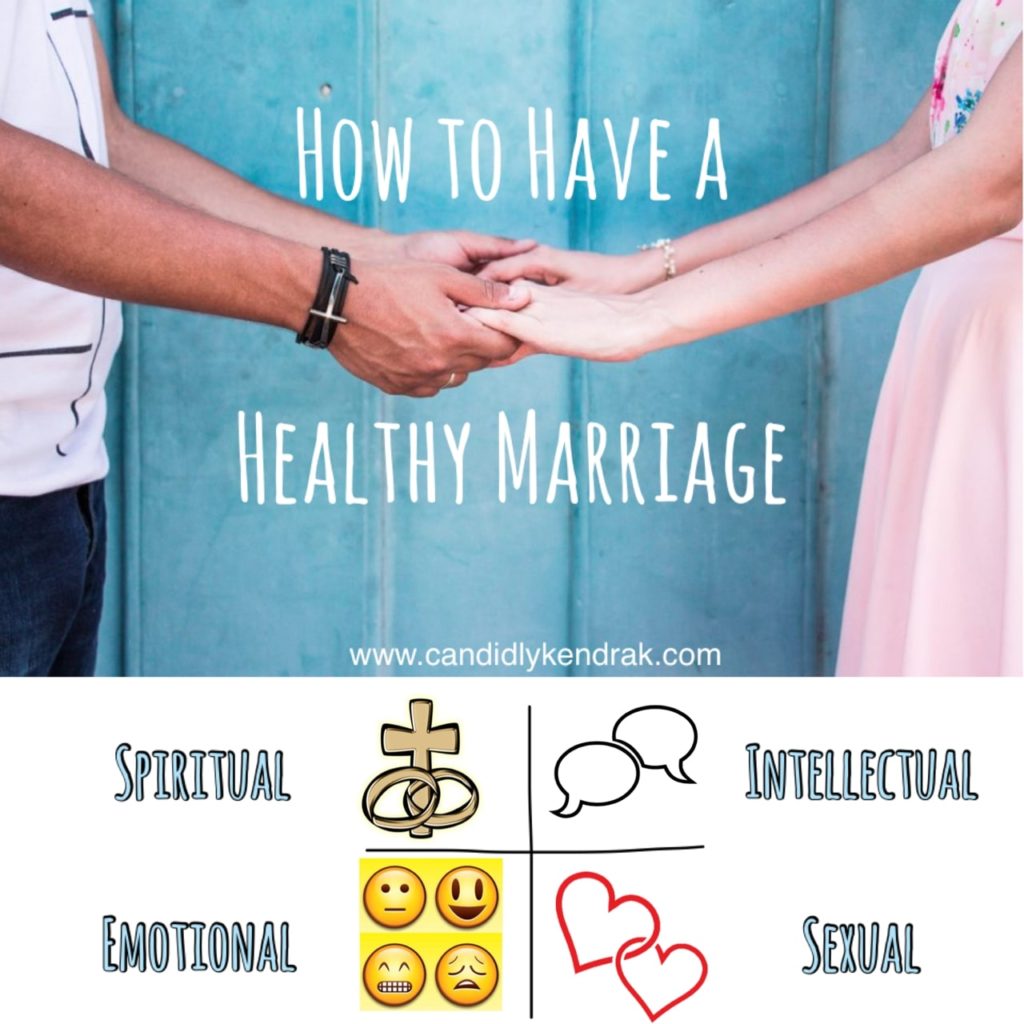 ---