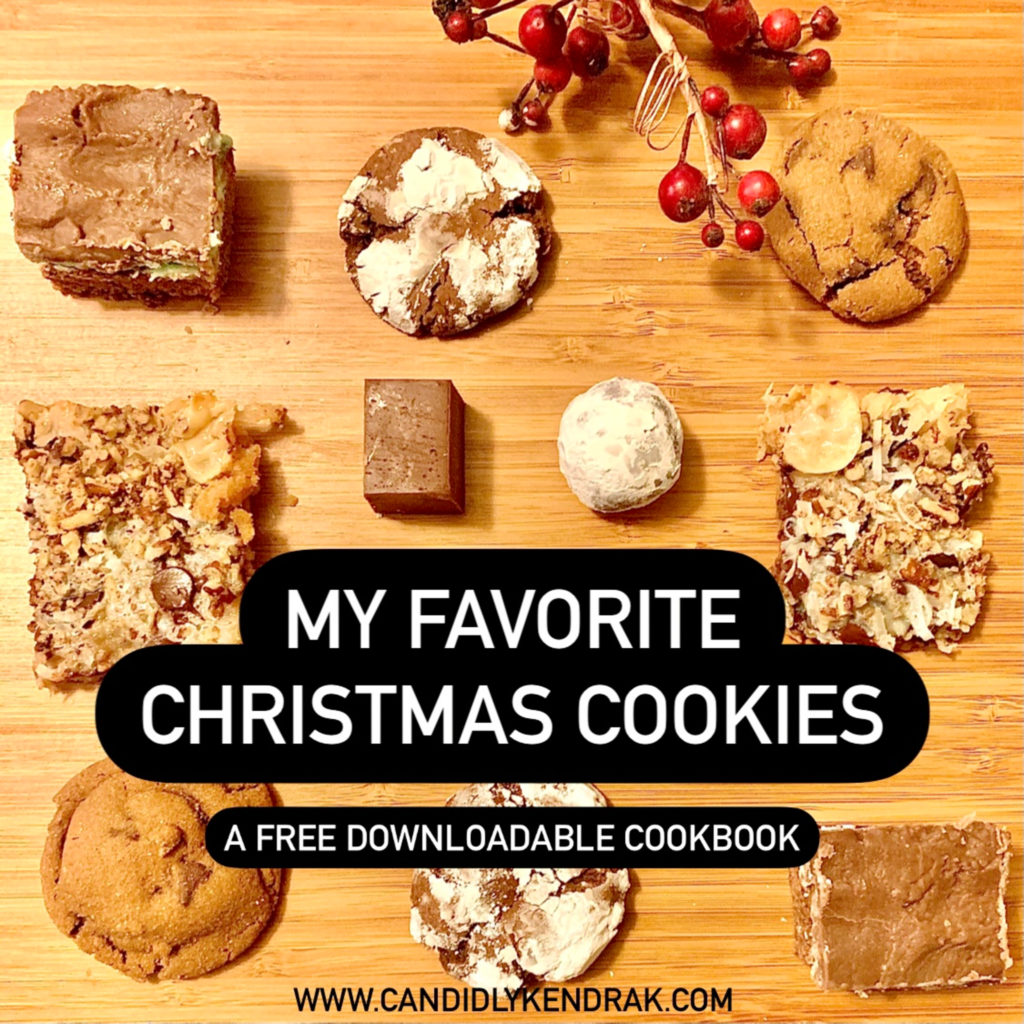 Christmas cookies are one of my favorite things about the Christmas season. Making Christmas cookies is more important – and let's face it, more enjoyable – than all the other traditions. More enjoyable than Elf on the Shelf? Yes. More enjoyable than Christmas card pictures? Yes!
And the fruits of your labor last for weeks if you plan it right. (Or about a day if your teenagers get a hold of them.)
Here are the cookies that are must-haves for Christmas in the Kammer house.
Chocolate Crinkles
Chocolate Crinkles go back to my own mom. She always baked these just right. The key is to underbake them just a tad. If they are cracking on top, they're done!
Mom's Fudge
Another recipe handed down by Mom, this fudge couldn't be any simpler. She always made it carefully in a double boiler, but I've simplified it even more and made it microwave friendly. The magic is in the touch of butterscotch flavor. Just make sure you don't overheat the mixture so your fudge stays creamy and smooth.
Chewy Chocolate Gingerbread Cookies
My friend with impeccable taste made these fancy cookies her first Christmas as a wife, and I was duly impressed! I love the flavor of these cookies. With fresh ginger and powdered ginger, these are flavorful ginger-molasses cookies paired with chocolate chips. Trust me, you'll call them your new favorite.
Rum Balls
Which recipe is the odd one out? I know, who ever said, "Hey, you know what I need right now? Rum Balls!" But that's only because you haven't tasted these! This is another incredibly easy recipe. Just grab your big food processor and chop up vanilla wafers, walnuts, and powdered sugar with a touch of cocoa powder and a good pour of rum. Blend until you have a dough. Roll the dough into little balls and then roll in powdered sugar. Let these sit for a day for the flavors to deepen and done! Rum balls. You're welcome.
Joann's Magic Cookies
These cookies are named for Steve's mom. They are his favorite Christmas-tree-decorating cookies that she always used to make. They are such a simple recipe to throw together. Just layer graham cracker crumbs, butter, sweetened condensed milk, chocolate chips, coconut, and nuts in a baking dish and bake! No mixing required!
Mint Chocolate Brownies
These mint flavored layered brownies are a staple on every Christmas cookie platter. The thing I love most about this recipe is that the brownie layer is perfectly fudgey and the mint layer is just the right amount of minty-ness. In an unusual twist, this recipe uses a jar of hot fudge topping to give it the chocolaty flavor.
I hope you'll make some tasty treats this Christmas!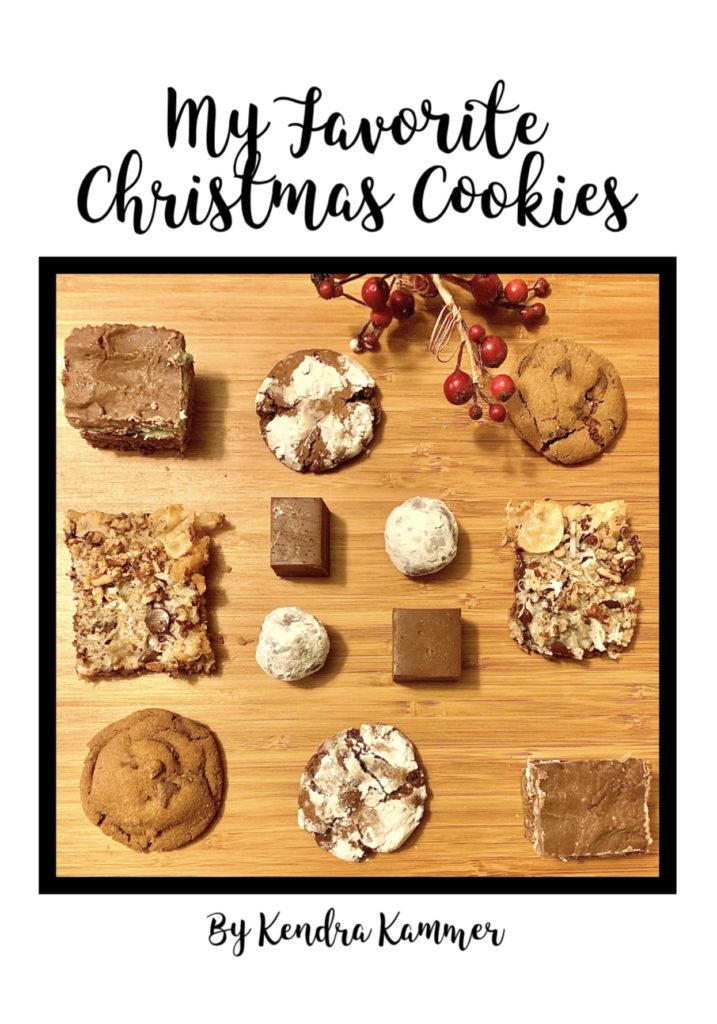 Free My Favorite Christmas Cookies eBook Available Now!
Get your free Christmas cookie recipe eBook now by subscribing to Candidly Kendra in the turquoise box below! If you are already a subscriber, check your e-mail!
Other Great Holiday Season Recipes To Check Out