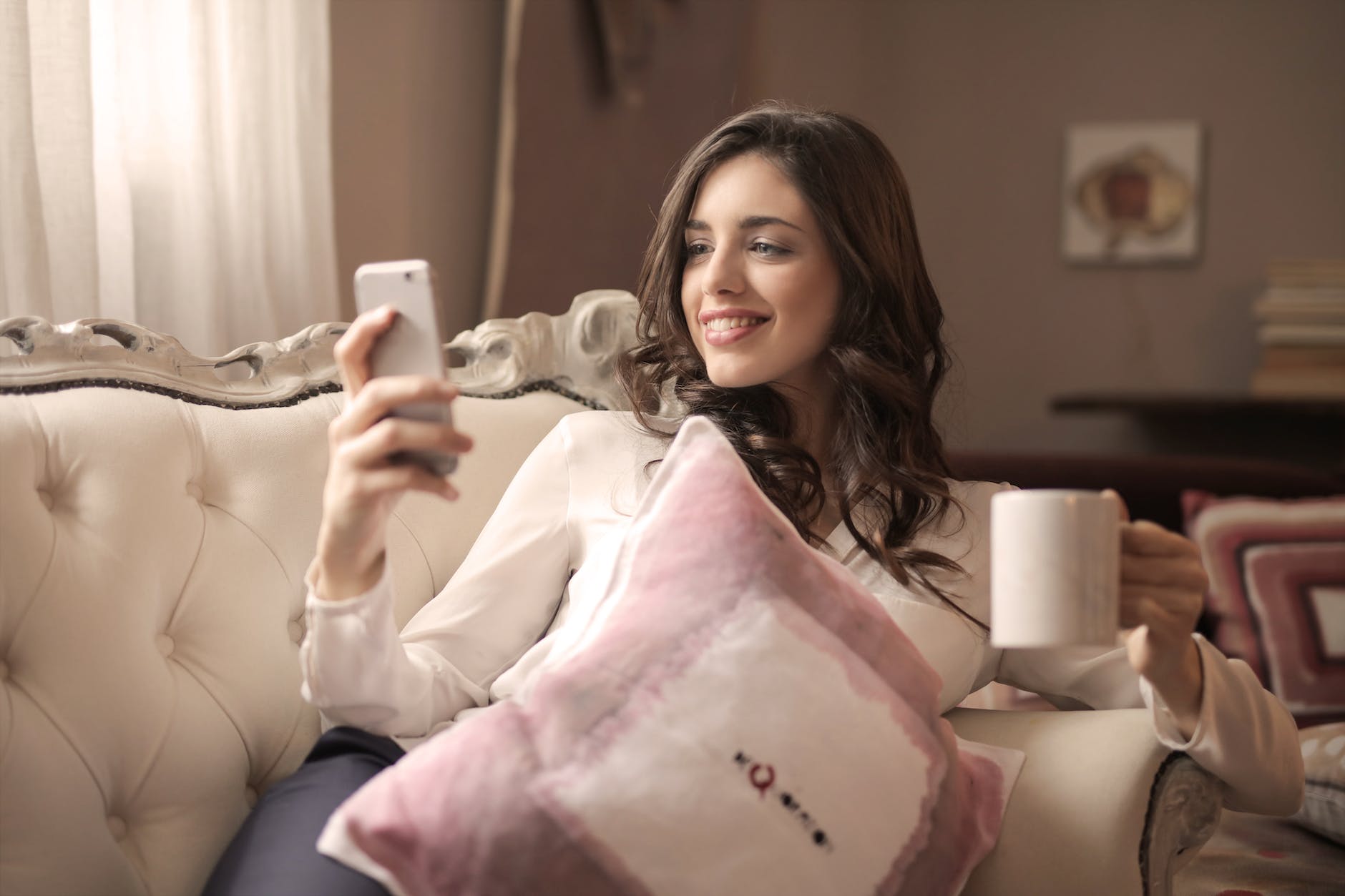 This year I've decided to simplify. What if I could spend Thanksgiving morning sleeping in, or taking a walk with my family instead of getting up at the crack of dawn to put the turkey in the oven?
Could I watch football on the couch?
Or run in a turkey trot?
Write poetry?
Learn to knit?
If you could manage to reclaim 4-5 precious hours of holiday time, what would you do instead?
Here's how I think we can do it.
Subscribe to Candidly Kendra for all my favorite Thanksgiving Recipes and Shortcuts in my Thanksgiving Primer for First Timers!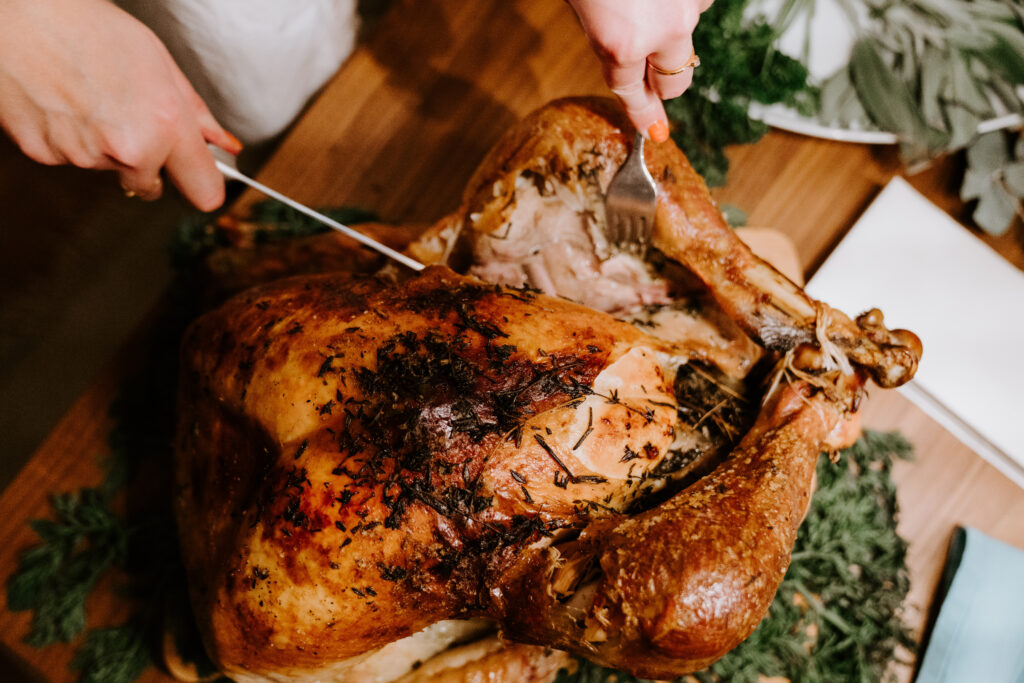 Make-Ahead Turkey and Gravy
This year try cooking your turkey ahead of time. All the pressure is off if you don't need to serve it the same day. No more dinner-at-8-because-the-turkey-was-still-frozen. (That may have happened to this one person I know. *cough cough*)
Tips:
Buy your turkey over the weekend.
Thaw it in a cold water bath: place it in a sink, covered with cold water. Change the water every hour until the turkey is completely thawed, about 4-5 hours.
Any day before the big day, follow your favorite recipe, allowing the meat to rest after cooking, and carving as usual. But instead of taking the meat directly to the table, allow it to cool completely and put it in the fridge for up to two days or in the freezer for up to six months.
Wrap tightly before refrigerating or freezing.
Make sure to reserve your cooking juices! You can use that to make the gravy. Go ahead and make it right away. Afterwards, let it cool, and store it in a covered container in the refrigerator for two to three days, or freeze for up to 6 months.
To warm up your turkey on Turkey Day, place it in a crockpot or stockpot with a cover on low. Pour 1-2 cups of chicken broth over the top, and heat it until it's warm, about 4 hours. (If it is frozen, move to the refrigerator on Wednesday, then on Thanksgiving Day, heat on high for 1-2 hours, then reduce to low.)
Warm up your gravy in a saucepan over low heat, stirring often. If the gravy is frozen, microwave it for about 12 minutes on 30% power, stirring occasionally. After that, finish heating on the stove.
Subscribe to see my favorite turkey and gravy recipes.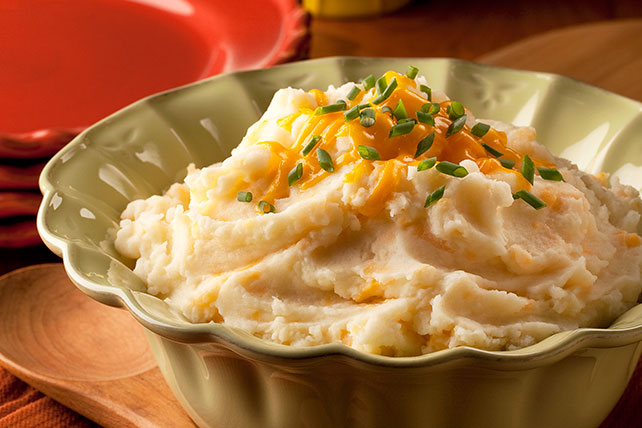 Fuss-Free Mashed Potatoes
I can't bring myself to recommend make-ahead mashed potatoes. Although reheated mashed potatoes can taste okay with added milk and lot of whipping, it's a risky prospect.
Instead I recommend that you get a hold of the Ore Ida Steam and Mash Potatoes. They simplify the process very well. Just steam the bag in the microwave and follow the instructions for perfect, "homemade" mashed potatoes. No peeling and chopping, and done in 15 minutes!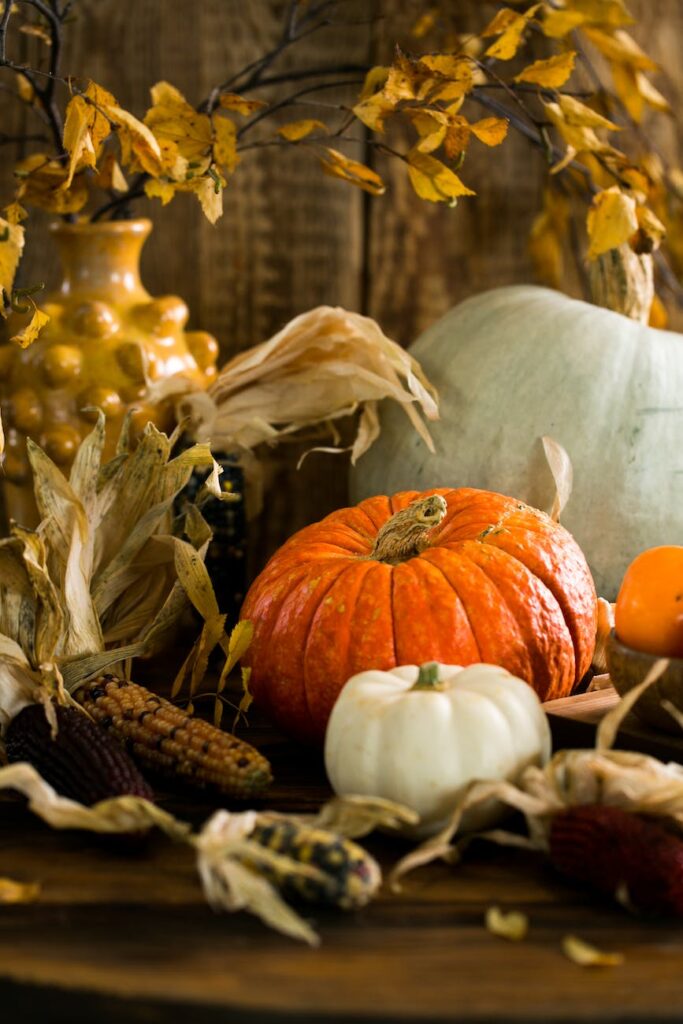 Make-Ahead Stuffing (Or for the purists, "Dressing")
Traditionally, this bready side dish is called "stuffing" when it is cooked inside the turkey, and "dressing" when it is cooked on the side. Most people in my part of the country just call it stuffing all the time, and if you try to call it "dressing," they'll assume youre talking about the salad. Now that we've gotten the vocabulary lesson out of the way…
Homemade stuffing tastes so good, but it's a lot of steps. If you would rather not use a box mix (which is definitely the most fuss-free way to go) I recommend that you prepare your favorite stuffing recipe in advance like this:
Prepare your cubed bread according to the recipe several days in advance. When it is dried and ready to use, place the bread in ziploc bags and freeze.
Prepare your aromatic ingredients according to your recipe. (This would be the onion, herbs, and other optional ingredients.) When cool, keep them in an airtight container in your refrigerator for up to 7 days.
On Thanksgiving Day, combine your frozen bread cubes and aromatic ingredients.
Place this relatively dry mixture in a large crockpot. If desired, add your pre-cooked turkey on top of that.
Add a generous amount of chicken broth to moisten. Use a little more than you would normally use for the stuffing alone.
Cook on low for 4-6 hours or on high for 2-3 hours, until hot and ready to serve. Before serving, remove the turkey to a serving platter. Stir the stuffing well, adding more (hot) chicken broth if necessary.
If you decide to use a box stuffing, for fuss-free preparation follow the stovetop instructions.
Subscribe to see my own favorite stuffing recipe.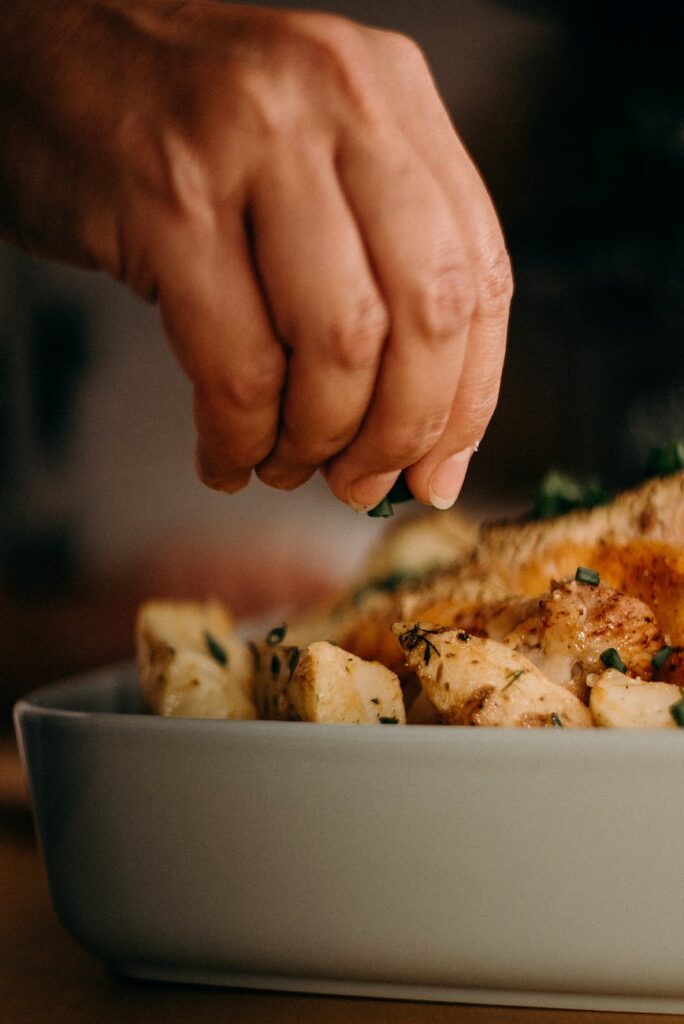 Make-Ahead Casseroles: Green Beans, Sweet Potatoes
Your best bet for make-ahead casseroles is to assemble them up to four days in advance, store them in the fridge, and then simply bake them all together according to their instructions.
Tips:
Add slightly more liquid than usual to prevent drying out.
Add 10 minutes of cooking time if baking directly from the refrigerator. (Sometimes I put the casseroles in a cold oven, and then preheat the oven.) Alternatively, you can remove the casseroles from the fridge 3 hours before baking.
I recommend making all your casseroles on different days starting the Monday before Thanksgiving. Clean out your fridge to make sure there's enough room to store your casseroles until baking day!
Casseroles can be frozen (unbaked) up to 6 months ahead. If you do this, place them in the refrigerator to thaw 2 days before you want to bake them.
Get my Green Bean Casserole and Fireball Sweet Potatoes Recipes when you Subscribe!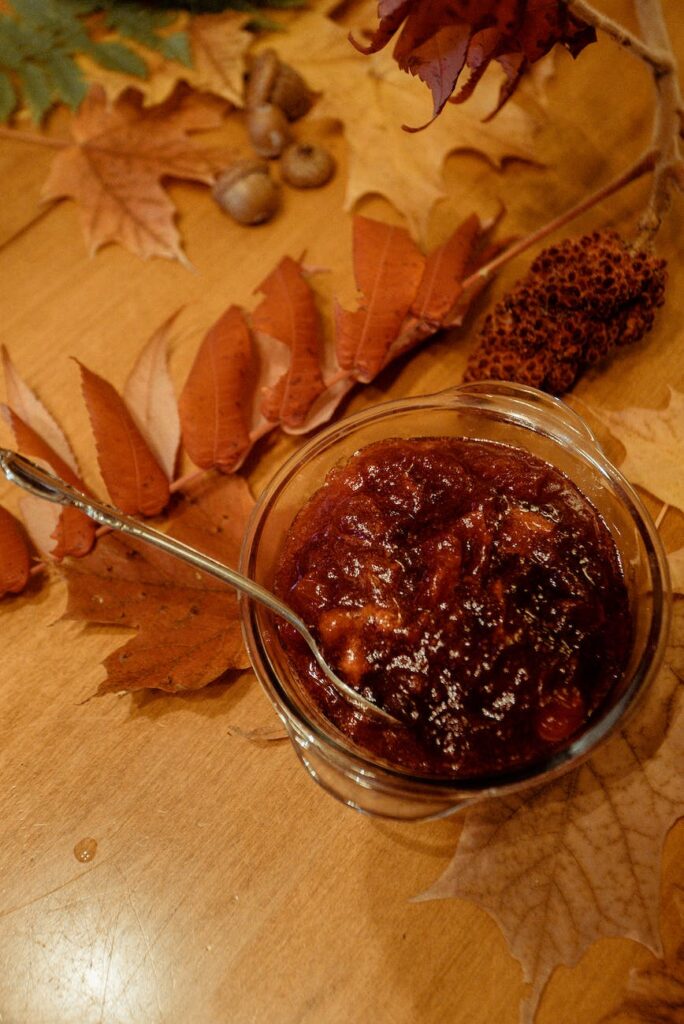 No-Fuss Cranberry Sauce
Psst. I'm going ot tell you a secret. I had my favorite ever cranberry sauce at a Bible Study dinner last night. It was from King Soopers! (That's Kroger for the non-Coloradoans.) Soft, candied cranberries with pieces of pineapple and nuts and dare I say…celery? And there was something spicy happening there, too. I highly recommend that you run out and see if you can find it.
If that's a no-go, my "homemade" cranberry sauce is ridiculously easy. It will last up to a week in your fridge, no problem.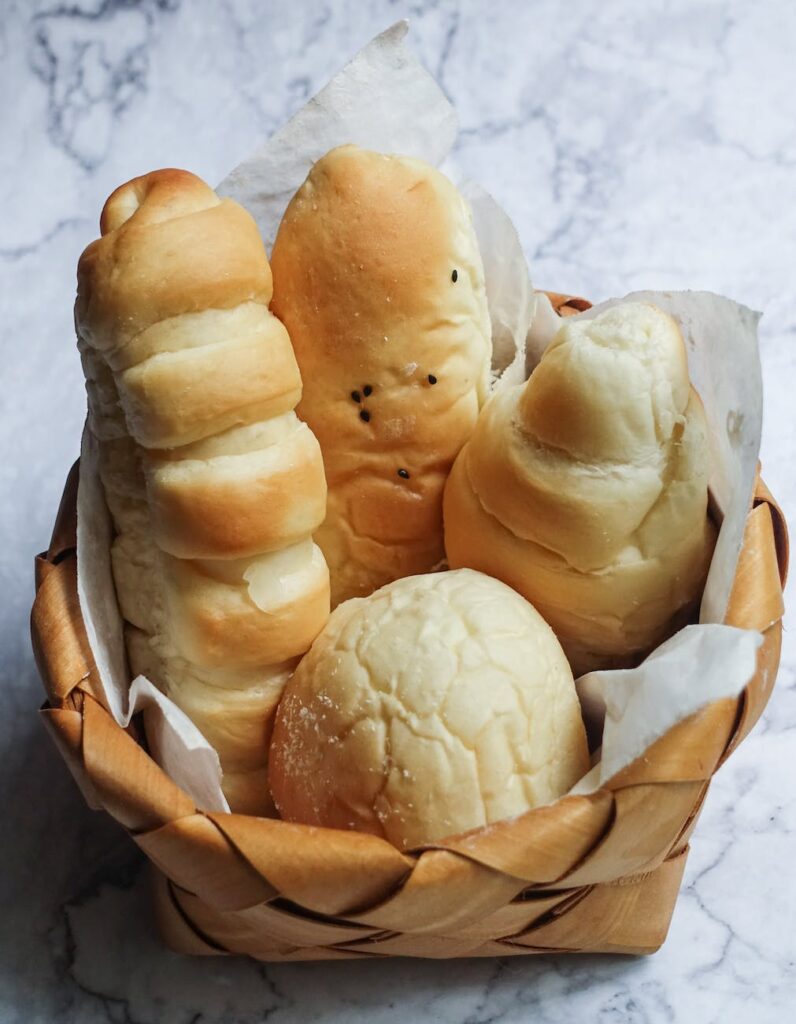 Make-Ahead Bread
Do you have a favorite homemade bread or rolls recipe? The good news is that bread freezes phenomenally, and thaws quickly.
Tips:
After baking, cool your bread completely. (This is incredibly important.)
Wrap the bread well to keep out air. I like to use large ziploc bags.
Freeze for up to 3 months.
To thaw, remove the bread 5 hours before serving. For a crispy crust on artisan baked bread, bake at 450 degrees for 5-8 minutes, directly on the oven rack. It will taste as fresh as the day you bought it! (If you want to keep the crust soft, such as with rolls, wrap the bread in foil before warming in the oven.)
If you don't already have a favorite bread recipe, I highly recommend the Kings Hawaiian sweet rolls. No need for any preparation. Just open and serve, and let the compliments roll in! (This is great thing to ask a guest who doesn't cook to bring!)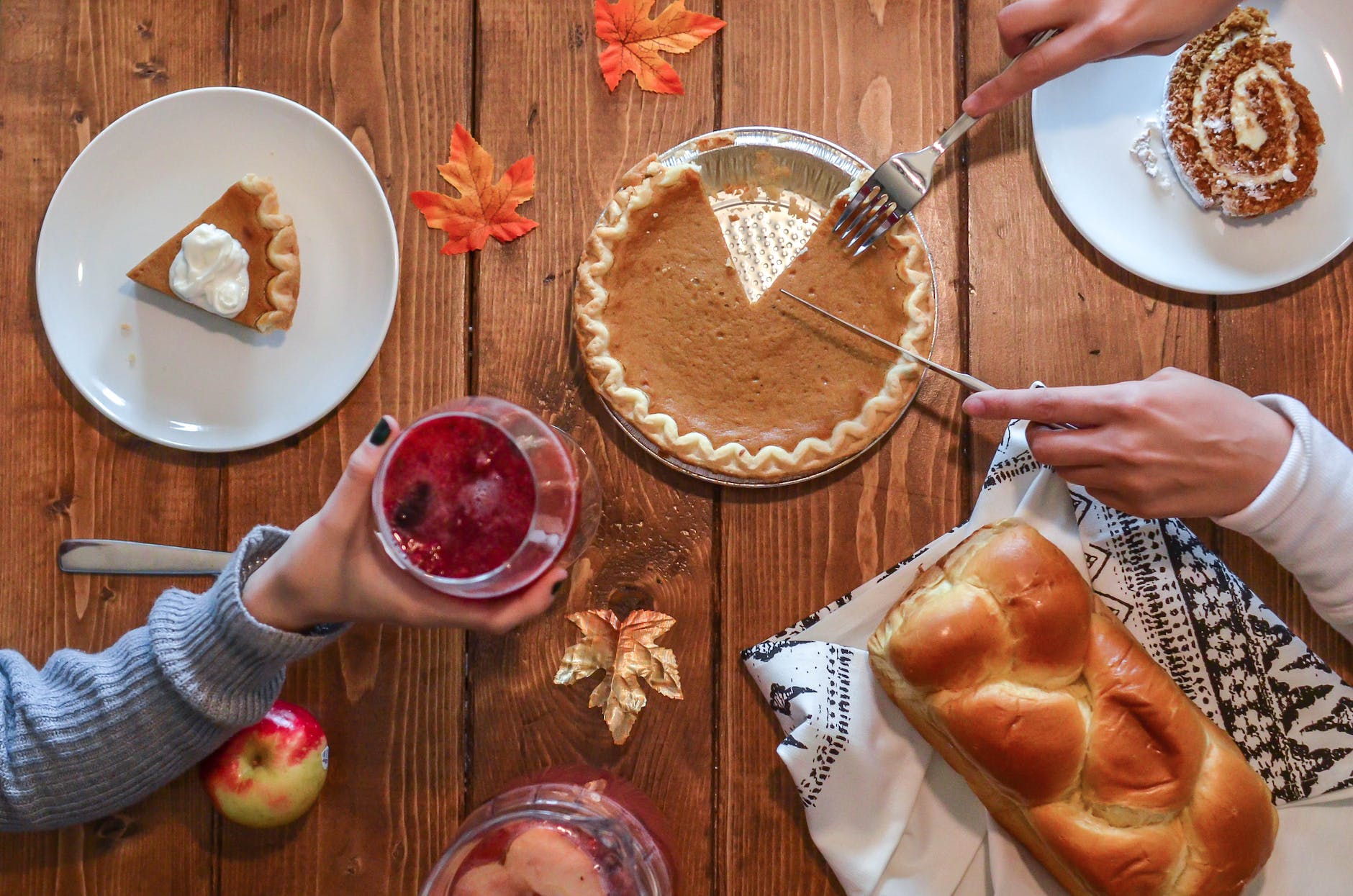 Pie
There is no dessert more Thanksgiving-y than pumpkin pie.
This is my favorite recipe. Make it 1-2 days ahead and refrigerate until serving.
Your Make-Ahead Thanksgiving Calendar
Saturday
Do your grocery shopping. (Tip: there's a shopping list in my Thanksgiving Primer for FIrst Timers.) Refrigerate your turkey.
Sunday
Thaw your turkey in a cold water bath, then
Cook your turkey and make gravy
*Freeze both.
Monday
Make cranberry sauce and bread, if desired
Make stuffing
*Freeze the bread and bread cubes for stuffing.
*Refrigerate the cranberry sauce and stuffing aromatics
Tuesday
Make green bean casserole and sweet potatoes
*Refrigerate both
Wednesday
Make pumpkin pie or other desserts
*Refrigerate if necessary
Move the turkey to the refrigerator (from the freezer)
Thanksgiving Day!
Early in the day, pull the bread out of the freezer.
Assemble the stuffing and place it in a large crockpot with the turkey
Pull casseroles out of the refrigerator

*watch the parade, take a walk, make hand turkeys*

Approximately an hour before dinner, start cooking the casseroles

*text a couple friends, scroll Instagram, watch football*

Thirty minutes before dinner, reheat gravy
Make Steam and Mash potatoes
Five minutes before dinner, heat the bread

Meanwhile have the family help you set the table and move the food to the table.
Enjoy your fuss-free meal!