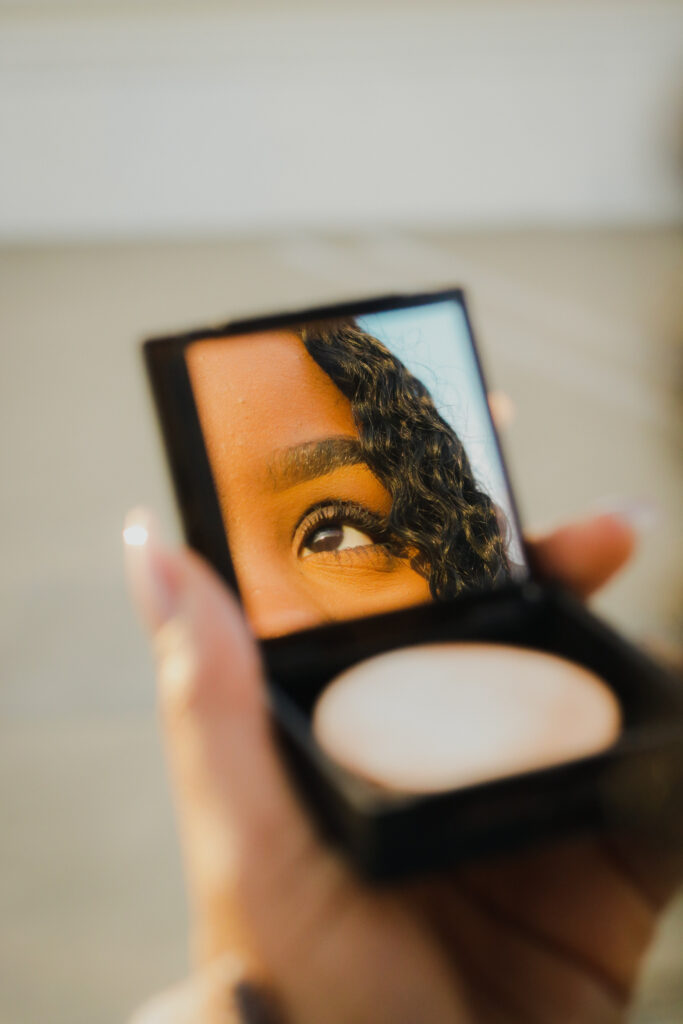 I like to wear lipstick. I mean, I think you understood what I just said, but I'm not sure you understood it.
As of the writing of this post, I own 185 lipsticks. 185. One hundred…eighty-five.
I often ask Siri to choose my lipstick. ("Hey, Siri, pick a number between 1 and 185." I have a numbered list of them all in my phone notes. On that note, aren't people weird?) By having Siri pick, my hope is that none of the beautiful– or crazy– colors are forgotten and go to waste.
At first I was drawn to the beauty of accentuating my features, as good makeup can do. A great color of lipstick can make your eyes look brighter and your teeth look whiter.
And from there it kind of morphed into, "Woah, that's a weird color; I should buy that." One little tube can transform an entire look from casual to formal to playful to fierce. What image do I want to present to the world today?
Who am I today?
Some days I am sad.
Some days I am angry.
Some days I am hurt.
Some days I am quiet.
Some days I ache.
…Some days I delight.
…Some days I laugh.
…Some days I am joyful.
…Some days I am hopeful.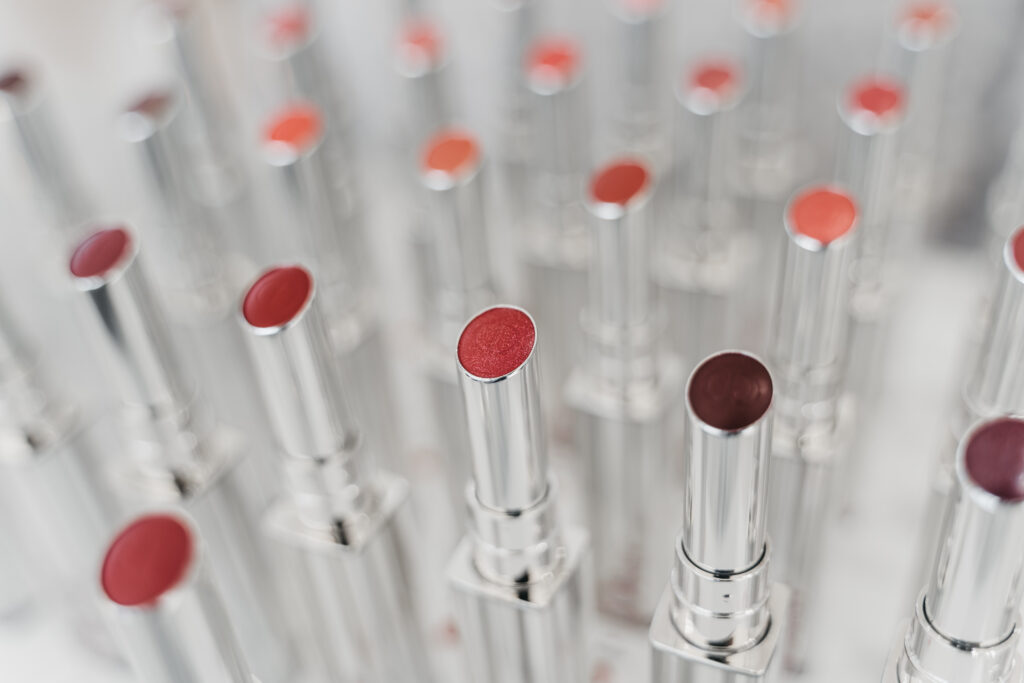 Maybe in little ways my lipstick can reflect that to the world. A bright pink can show when I am feeling playful. And deep brown can say, "Today is hard." Red declares, "I've got this." And a muted rose whispers, "I fit in; I belong."
Who I feel like I am changes every day. To be honest it sometimes changes hour by hour!
I used to worry that if I changed in any small way, if I let my moods shift and sway, I wouldn't be lovable.
It's a strange conundrum. If our beauty makes us lovable, who will love us when that beauty fades? If our smile makes us delightful, who will delight in us if the smile fails to make its appearance?
We depend, more than we could ever imagine, on the love of One who loves us because of the love in Himself, instead of the love we deserve in a good moment.
Only God can love us perfectly like that.
He loved us once when we didn't deserve it; and that love is eternal, never depending on who we can be at our best.
"The Lord appeared to us in the past, saying: "I have loved you with an everlasting love; I have drawn you with unfailing kindness."
‭‭Jeremiah‬ ‭31‬:‭3‬
On our good days and our bad days, God's love for us never changes. Whether we're happy or sad, he isn't put off by us. He doesn't tire of our moods. My black lipstick doesn't scare him off.
On our grumpy days, he loves us still.
"But God demonstrates his own love for us in this: While we were still sinners, Christ died for us."
Romans 5:8
On our aching and needy days, he accepts us still.
"Accept one another, then, just as Christ accepted you, in order to bring praise to God."
Romans 15:7
On our hiding days, he chooses us still.
"Therefore, as God's chosen people, holy and dearly loved, clothe yourselves with compassion, kindness, humility, gentleness and patience."
Colossians 3:12
So I can put on lipstick to show the world (or try to hide from the world) who I am today, but who I am never changes.
God's beloved. Undeserving but nonetheless his.
If you had 185 colors of lipstick, which one would you be wearing today?*
What is the look on God's face when he looks at you today?
How can you love someone with black lipstick on* today?
*metaphorically speaking