Click below to listen to this post about God's glory on the Candidly Kendra podcast: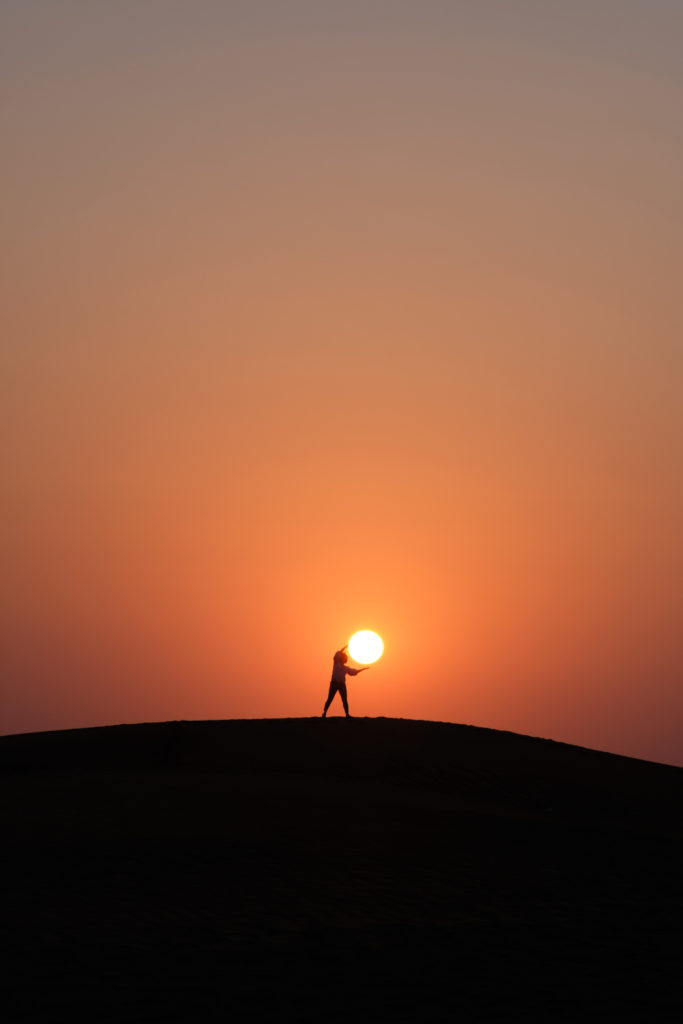 There is something I need to tell you. If you don't know me in real life you might be under the impression that blogging and being a wife and mom is What I Do. But in fact I wear many hats. I have a dog walking business and I do DoorDash delivery, too. But even that extended list doesn't express What I Do. I do food and humor and lipstick and plants and college ministry and church and a million other things that capture my interest at any moment.
I hate when people ask me What I Do, because which thing to do I tell them?
I have been reading the most fascinating book called Refuse To Choose! Use All Of Your Interests, Passions, And Hobbies To Create The Life And Career Of Your Dreams by Barbara Sher. (Is it just me, or are book titles getting really long?) Barbara Sher coined the term Scanners to describe people whose interests vary, who love to poke their noses into everything, who might dive deep into something for months or years, and then come up for a breath just to take a deep dive into something else altogether.
I feel seen!
God made me to delight in, dare I say hundreds of interests. They circle me the way Jupiter's moons circle it – part of Jupiter, yet separate.
How does it work then? What are the names of my moons?
Candidly Kendra (blog, podcast, YouTube, etc.)
Cooking
Plants
Lipstick
Ministry
In N Out
Dogs
God
Wait, no, that can't be right.
God Is Bigger…Weightier Than That
For years I carried around a sort of dread that maybe one day my interest in learning about God would wane the way my other interests have done.
Well, that was fun and interesting. Now let's move on.
I'm beginning to gain confidence, though, that that won't happen. Of course, like every child of God, there are good days and bad days. There are days when I look at my God and say, "Wow!" and days when I say, "Squirrel!"
But I will never walk away.
I will never walk away from God because he is my Sun, not my moon. The weight of God's glory has determined that I will orbit around Him; he will never orbit around me.
The Weight Of God's Glory
The Bible talks about the weight of the glory of God and His Kingdom:
"So we do not lose heart. Though our outer self is wasting away, our inner self is being renewed day by day. For this light momentary affliction is preparing for us an eternal weight of glory beyond all comparison, as we look not to the things that are seen but to the things that are unseen. For the things that are seen are transient, but the things that are unseen are eternal."
2 Corinthians 4:16-18 ESV
In fact, we see this weight of God's glory in action in 2 Chronicles 5:13-14:
"…and it was the duty of the trumpeters and singers to make themselves heard in unison in praise and thanksgiving to the Lord), and when the song was raised, with trumpets and cymbals and other musical instruments, in praise to the Lord,
"For he is good,
for his steadfast love endures forever,"
the house, the house of the Lord, was filled with a cloud, so that the priests could not stand to minister because of the cloud, for the glory of the Lord filled the house of God."
2 Chronicles 5:13-14 ESV
God, in his glory, is so weighty that he holds everything in orbit around him, not by effort, but by the very nature of his being.
We are drawn into his orbit when we receive him by faith (John 1:12, Ephesians 2:8-9), and though our interest waxes and wanes ("squirrel!"), we will never fall away. His pull is too strong. (Romans 8:38-39, John 10:28-30)
Subscribe Here to Keep Up With Candidly Kendra's New Posts!
A Note On The False Weightiness Of Our Sin
CS Lewis, in his book The Weight Of Glory, suggested that ascribing weightiness to the wrong things is the essence of our sin problem.
"It would seem that Our Lord finds our desires not too strong, but too weak. We are half-hearted creatures, fooling about with drink and sex and ambition when infinite joy is offered us, like an ignorant child who wants to go on making mud pies in a slum because he cannot imagine what is meant by the offer of a holiday at the sea. We are far too easily pleased."
Recently I was listening to a podcast in which the speaker called his pornography addiction "obese sexuality." His claim was that he was feeding his sexuality to an unhealthy degree and that as a result it was too weighty, and had too much influence over him.*
What area of your life are you allowing to become too weighty? Obese worry? Obese fear of man? Obese concern over your own beauty?
---
*I'm sorry that I can't remember what podcast this was, or who was speaking. But I just can't bring myself to google "obese sexuality" to find it.
---
Book Recommendations