Click below to listen to this post about Jesus on the Candidly Kendra podcast:
Sometimes I take the Bible for granted. A lot of the time, actually. I know it's there. I *basically* know what it says already.
But sometimes God nudges me. Like a mom trying to redirect her beloved child's attention from the troubles at hand to a precious gift, "Look, sweetheart! Open your eyes and see the treasure I'm giving you!"
I glanced at the book of John today to see what God might show me, and I was astounded with the gift of the God's Word. Even just the first chapter was filled to the brim with rich statements about Jesus! I had a taste and suddenly I realized how thirsty I was for my good good Savior, whom I must admit I also often take for granted.
Is this what that verse about the deer means?
"As a deer pants for flowing streams,
    so pants my soul for you, O God."
Psalm 42:1 ESV
Maybe the deer denied his thirst until that first drop fell on his tongue, and suddenly his thirst awakened. Maybe, because that's how I am. And today God awakened my thirst for Jesus with these beautiful truths from the rich opening chapter of John.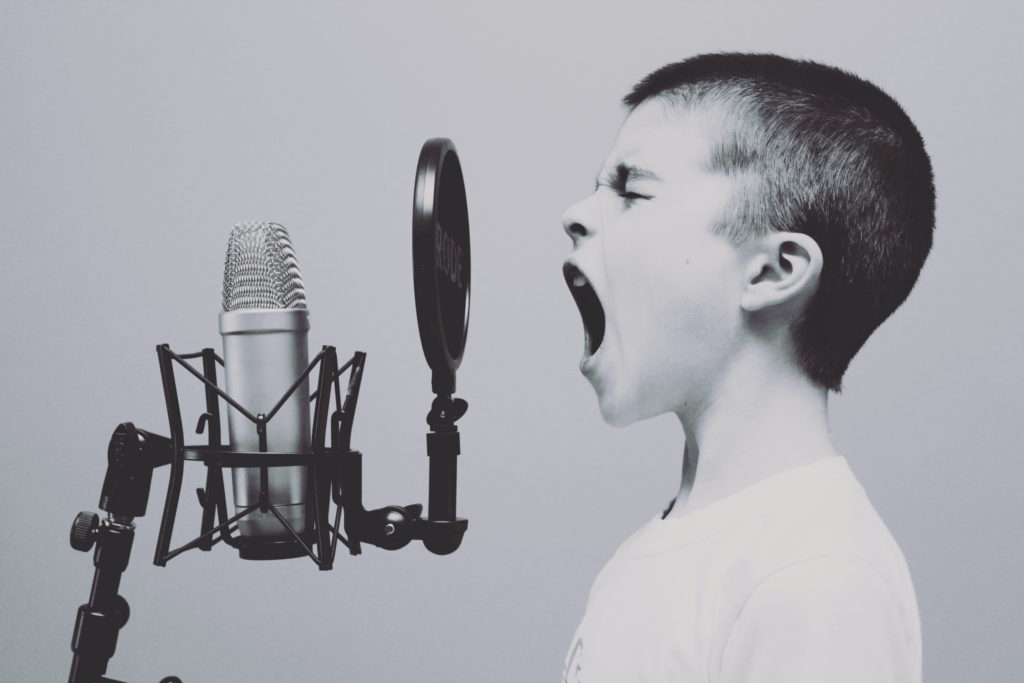 Jesus is the Word
"In the beginning was the Word, and the Word was with God, and the Word was God." 
John 1:1 ESV
Once upon a time there was a man who loved ants. (I don't know why he loved ants; it's ridiculous to love ants, but that's kind of the point of the story, anyway.) He saw a colony of ants, living in their giant anthill in the middle of a large field. He loved them and hoped they'd find happiness in this world with him. But suddenly he looked up and, oh no!, a bulldozer was coming straight for them. His beloved ants and their colony would be razed to the ground. They'd all die! He had to do something! He started yelling, "Hey, ants! You've gotta move! There's bulldozer coming!" Do you think they moved? Of course not. They were ants. They couldn't understand (and didn't even hear) his human speech. So, because of his great (ridiculous) love for them, he knew there was only one way. He became an ant himself. (Don't ask me how, that's another story.) He warned them about the bulldozer. Many listened, and many didn't. But he loved them; and he became an ant to tell them.
God had something to tell us. Jesus was his Word. Jesus became an ant (ahem, I mean a human) because of God's great (and ridiculous) love for us.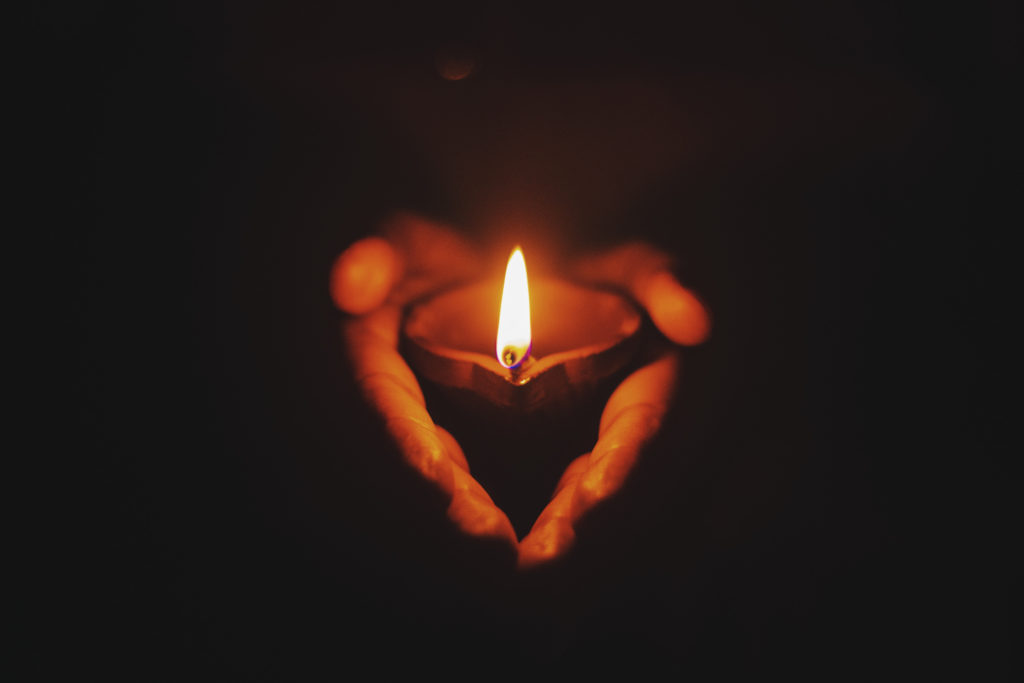 Jesus is the Light
"In him was life, and the life was the light of men. The light shines in the darkness, and the darkness has not overcome it."
John 1:4, 5 ESV
When I go camping I can't be bothered with a flashlight. I know where I'm going. I'll be careful. I'm just going over there.
What do you think happens? I trip! I stub my toes! I get poked in the eye with stray tree branches. And if I wander too far without light, I'll get lost.
Light shows us the way. It shows us the dangers. It makes clear what used to be obscured.
Jesus is our light, who shows us the truth about ourselves and the situation we are in, and shows us the way out – the way to safety.
Light isn't always welcome. Just ask my kids how they feel about me turning the lights on and opening the shades when I get them up in the morning. When we are used to the darkness, the light can be uncomfortable. but it is good! Light brings growth.
Step into the light, friends.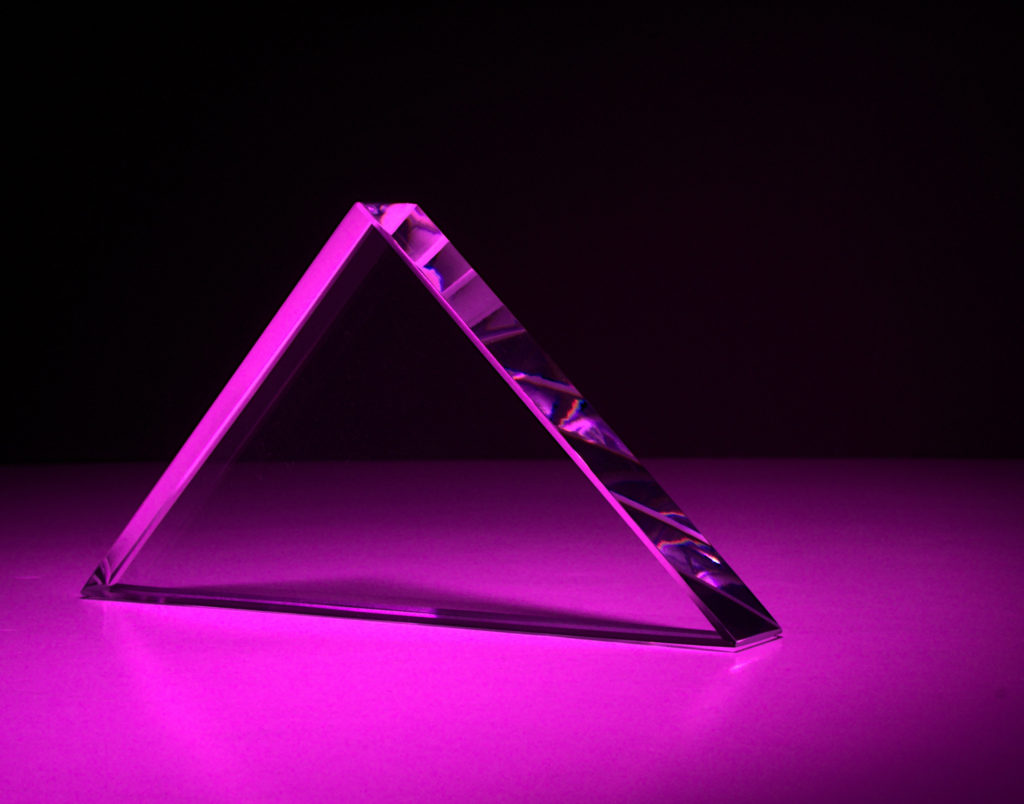 Jesus is God, the One and Only
"We have seen his glory, the glory of the One and Only, who came from the Father, full of grace and truth. …No one has ever seen God, but God the One and Only, who is at the Father's side, has made him known."
John 1:14, 17 NIV84
The book of John is making a strong case that Jesus is not just "some great guy." This statement is extreme. It is basically saying, "There is only one God. Jesus and the Father are Him." The rest of the book of John is essentially a series of testimonies supporting Jesus's deity. This is no mere man. Not just a good teacher. This is God himself, God-made-man, and how you respond to that incredible fact will change your life eternally.
---
Subscribe Here to Keep Up With Candidly Kendra's New Posts!
---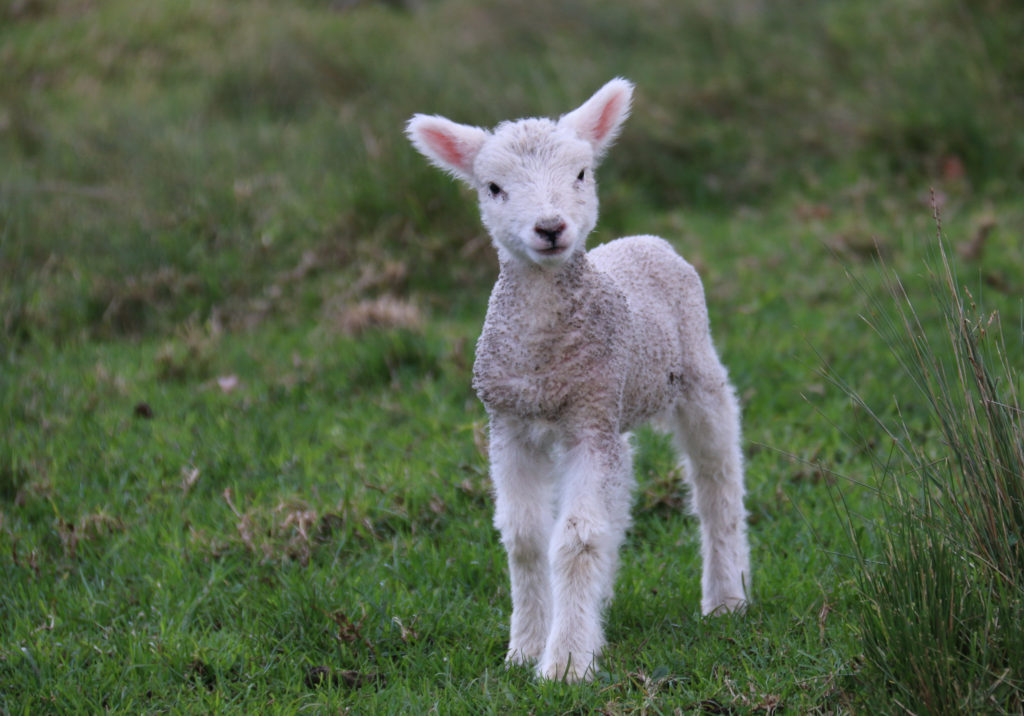 Jesus is the Lamb of God
"The next day he saw Jesus coming toward him, and said, 'Behold, the Lamb of God, who takes away the sin of the world!" …The next day again John was standing with two of his disciples, and he looked at Jesus as he walked by and said, 'Behold, the Lamb of God!'"
John 1:29, 35 ESV
Eighteen years ago, when Steve and I celebrated our fourth anniversary, we were living in Barcelona, Spain. We went to a highly recommended restaurant that was known for serving delicious lamb. We had never had lamb before; they're so cute it was a little disturbing if we thought about it very hard. And much to our dismay, the plates were decorated with adorable frolicking lambs!
When I think of lambs, I think cute, fluffy, innocent.
But when the people gathering around John the Baptist heard him talk about a lamb, they had a different picture in mind. They thought of slaughter. They thought of sacrifice. Because their culture was centered around the temple, where sacrifices – of lambs, goats, and even doves – would be made to cleanse the people from their sin.
When they thought of lambs, they thought bloody, broken.
They must have shaken their heads and thought, that must not be what he means.
But that's exactly what he meant. Jesus was the innocent lamb. Bloodied, broken. For you and me.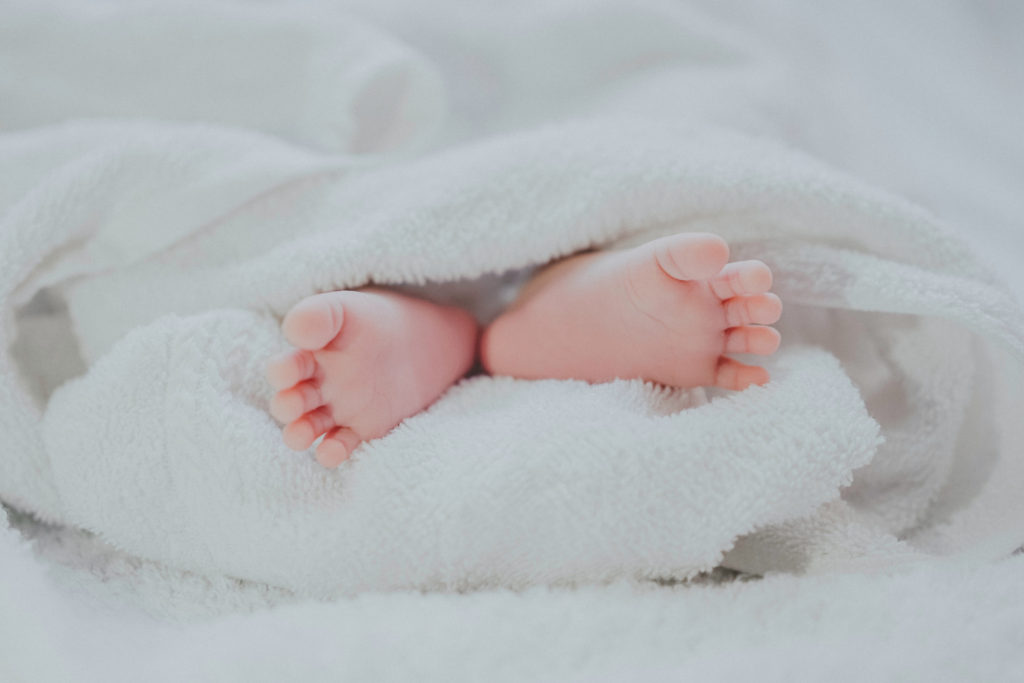 Jesus is the Son of Man
"Jesus saw Nathanael coming toward him and said of him, 'Behold, an Israelite indeed, in whom there is no deceit!' Nathanael said to him, 'How do you know me?' Jesus answered him, 'Before Philip called you, when you were under the fig tree, I saw you.' Nathanael answered him, 'Rabbi, you are the Son of God! You are the King of Israel!' Jesus answered him, 'Because I said to you, "I saw you under the fig tree," do you believe? You will see greater things than these.' And he said to him, 'Truly, truly, I say to you, you will see heaven opened, and the angels of God ascending and descending on the Son of Man.'"
John 1:47-51 ESV
If I were God (don't all the best sentences start like that?)…If I were God I think I would spend a lot more time bragging about being the Son of God, rather than the Son of Man.
And now we have yet another reason why I am not God, and why Jesus defies our expectations and improves on any "God" we would have invented ourselves.
Jesus calls himself "Son of Man" fourteen times in the book of John. That phrase appears 81 times in the Gospels (Matthew, Mark, Luke, and John). It is the name Jesus most commonly uses for himself. It's almost as if…he's proud of it.
He was born for it.
"All that the Father gives me will come to me, and whoever comes to me I will never cast out. For I have come down from heaven, not to do my own will but the will of him who sent me. And this is the will of him who sent me, that I should lose nothing of all that he has given me, but raise it up on the last day. "For this is the will of my Father, that everyone who looks on the Son and believes in him should have eternal life, and I will raise him up on the last day."
John 6:37-40 ESV
Jesus came with a purpose. He made himself man because of his great and ridiculous love for us. And it pleased him to do so. He was whole-heartedly focussed on his calling from God on our behalf. Right up until his death as the sacrificial Lamb of God.
…
Now, do you see what I see? All this is from one chapter of the Bible! God's Word is a deep, rich mine that we can probe for the rest of our lives!