Click below to listen to this post about pesto on the Candidly Kendra Eats podcast: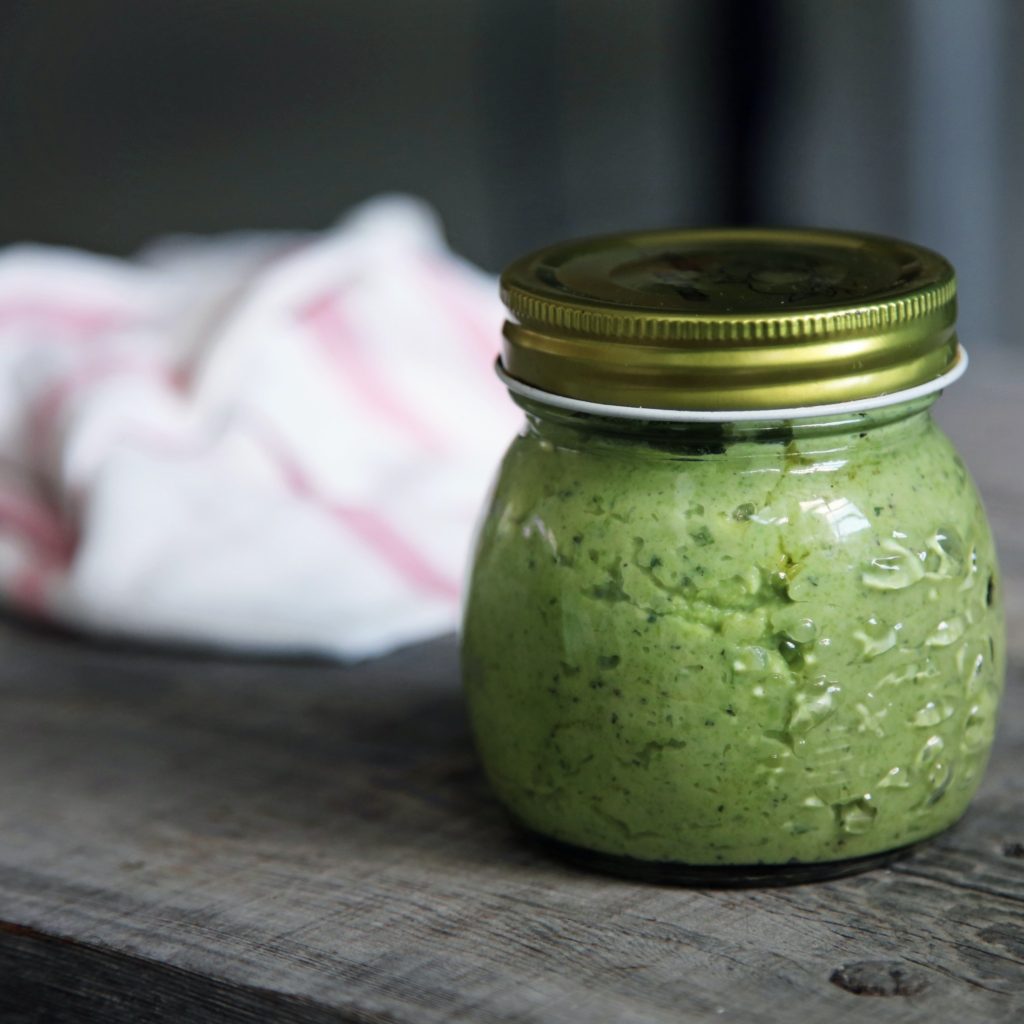 Have you ever made your own homemade pesto? It sounds like something someone with a culinary degree would do, but not little ol' me, just trying to get my kids to eat one blessed thing I cook, right?
Think again! Pesto is surprisingly easy to make – way easier than homemade alfredo sauce, for example. Easier even than chocolate chip cookies. (Do you make chocolate chip cookies? Then you can make pesto!)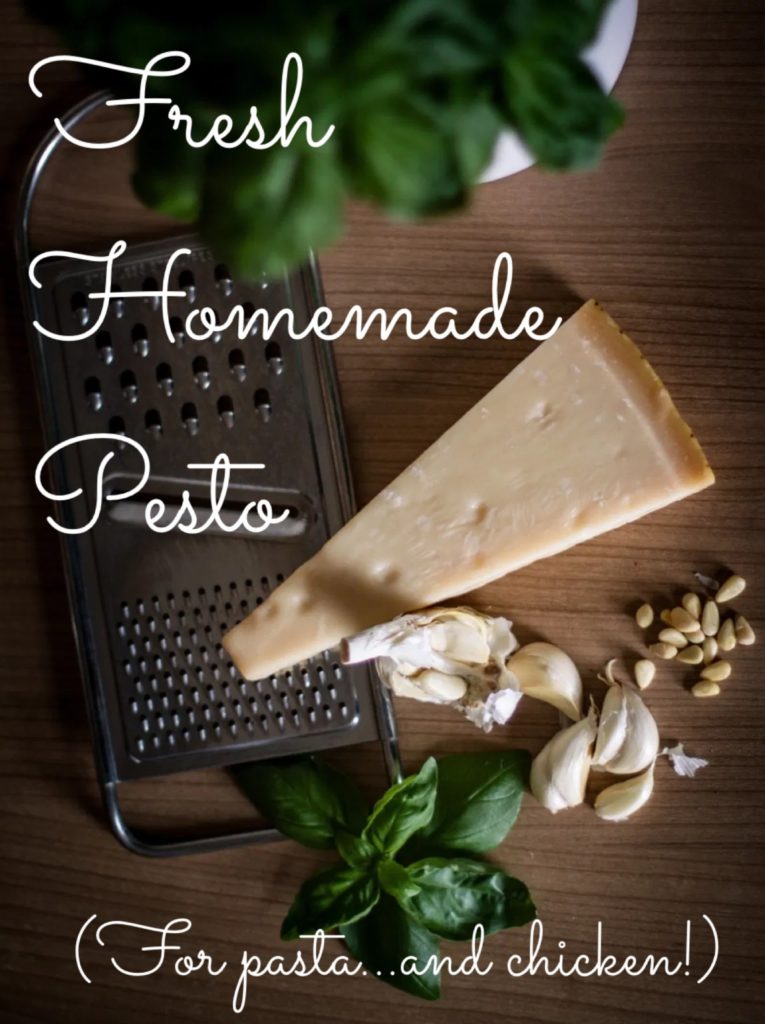 Pesto is an emulsion of garlic, basil and oil, with additional ingredients according to your preference. Mine is a fine, creamy blend of basil and olive oil with parsley, garlic, parmesan, and walnuts (or pine nuts) with a sprinkle of nutmeg, salt, and pepper.The basil gives the pesto its key flavor, the parsley smooths out the flavor, the walnuts blend out to give the sauce a creamy nuttiness, and the oil creates the emulsion turns your ingredients into a smooth and creamy sauce which pairs perfectly with pasta and chicken tenderloins.
And yes, it's green. But trust me, if you lean into that your kids will actually love this traditional dish laden with vitamins-and-antioxidants from the nuts and greens.
For 2-6 year olds, call it "Incredible Hulk Pasta"
For 6-10 year olds, call it "Baby Yoda Pasta"
For pre-teens and teens, call it "Sus Green Sauce"
At Christmastime, call it "Grinch Sauce"
For Packers fans, call it "Packers Pasta"
You get the idea.
This is actually a favorite with my family. Sometimes I wimp out and buy the jarred pesto. I ALWAYS regret that. It always loses the fresh, bright flavor that you get with homemade pesto and this recipe is so easy it's not worth the cost of a jar to buy it!
Pesto Digest
This recipe works best with a food processor. I'm sorry to be fussy like that, but it's a worthwhile purchase. I use mine for homemade salsa, pie crust, biscuits, shredding cheese, chopping nuts, and chopping onions. (Storytime: When I was little my mom got a food processor for Christmas and was so excited. I thought, will I be excited about a food processor one day?)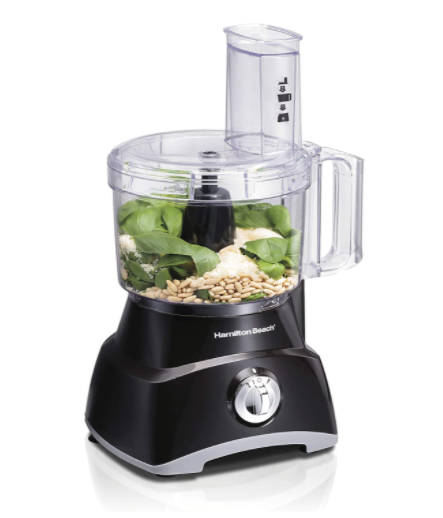 Add 2/3 cup washed basil leaves, 1/2 cup washed parsley leaves, 1/2 cup grated parmesan, 2 cloves of garlic, minced, 1 tsp. salt, a sprinkle of pepper and nutmeg, and 1/2 cup walnuts or pine nuts to the bowl of your food processor. (A quick word about the nuts: My original recipe called for pine nuts. But they are pretty expensive at the store. One day I substituted walnuts to save some money and I have never been able to tell the difference.)
Pulse the food processor to chop everything very small.
Then, with the food processor running, slowly stream in 2/3 cup of olive oil. Continue blending for 1 more minute to create a creamy sauce.
This will make enough sauce for 8 oz. pasta and 8 chicken tenderloins.
To serve with pasta, mix half of the sauce with 8 ounces of cooked pasta. (Farfalle, or bowties, are great with pesto.) Sprinkle with additional parmesan cheese for serving.
For chicken, marinate chicken in the pesto sauce for 30 minutes. Remove from sauce and grill or panfry over medium-high heat for about 4 minutes per side, until the chicken is cooked through. Discard the remaining used marinade.
Enjoy!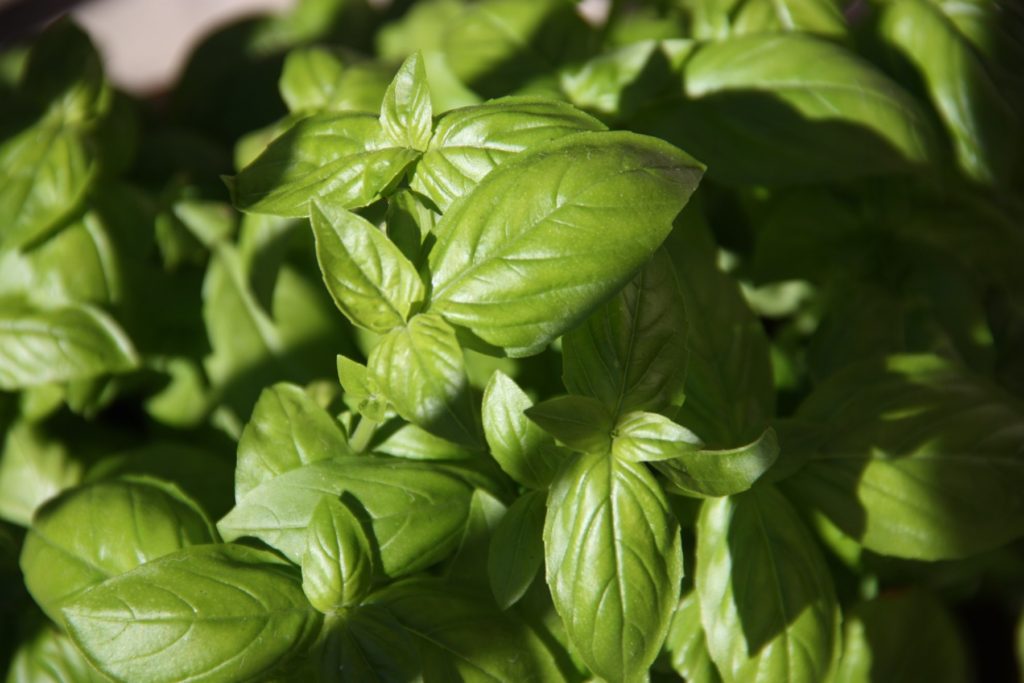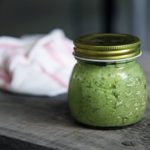 Print Recipe
Fresh, Homemade Pesto for Pasta and Chicken
This homemade pesto is bright and flavorful and comes together incredibly fast in your food processor.
Ingredients
⅔

cup

basil leaves, washed

½

cup

Italian flatleaf parsley leaves, washed

1

cup

parmesan, divided

½

cup

walnuts (or pine nuts)

2

cloves

garlic, minced

1

tsp

salt

½

tsp

pepper

¼

tsp

nutmeg

⅔

cup

olive oil
Instructions
In the bowl of a food processor, add basil, parsley, ½ cup parmesan, nuts, garlic, salt, pepper, and nutmeg. Pulse to finely chop all the ingredients.

With the food processor running, slowly stream in the olive oil. Leave the food processor running for another minute to finish the blending of the sauce.

Sauce will keep for up to one week in the refrigerator.
To serve with pasta and/or chicken
This recipe makes enough sauce for 16 ounces pasta, or 16 chicken tenderloins. Or you can use this sauce with 8 ounces pasta and 8 chicken tenderloins.

For pasta: Stir the sauce into cooked pasta. Top with the remaining parmesan cheese before serving.

For chicken: Reserve ½ pesto sauce. Marinate the chicken tenderloins in the remaining pesto sauce for 30 minutes. Remove the chicken and discard the marinade. Grill or panfry the chicken over medium-high heat for 4-6 minutes per side until cooked through. Top with reserved sauce, and sprinkle with parmesan cheese.
Notes
Note: Traditional recipes call for pine nuts. I prefer to use walnuts because they are less expensive but taste great in this recipe.
---
Try these breads to accompany your pesto!