Read on to find out more about these Mexican-inspired chocolate chip cookies!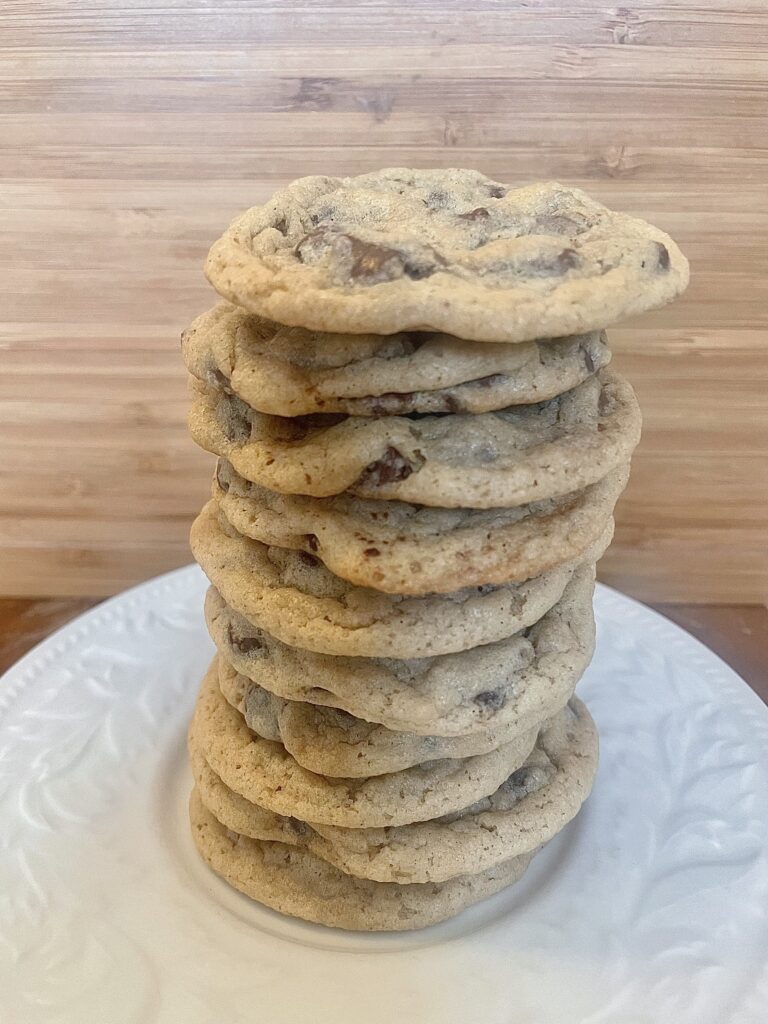 Last week I was on the hunt for Mexican cookies for a themed party. But no, Google, I didn't want the powdered sugar-blasted Mexican wedding cookies you kept recommending.
I wanted something that had a Mexican flair, but in a more surprising way. When I finally found this recipe by I Heart Eating (great site name, by the way), I knew I was on the right track!
Have you ever tasted Mexican hot chocolate? (Psst! Check out this recipe.) Isn't it brilliant how they add a dash of cinnamon and a pinch of cayenne and it brings another dimension of flavor to the chocolate you already knew and loved? Take that touch of brilliance and make it a cookie and you'll get these Spicy Chocolate Chip Cookies. They have a zing of spice that takes you by surprise, but doesn't overpower the sweetness of the cookie. If you have kids, I'd take a bet that they won't even notice.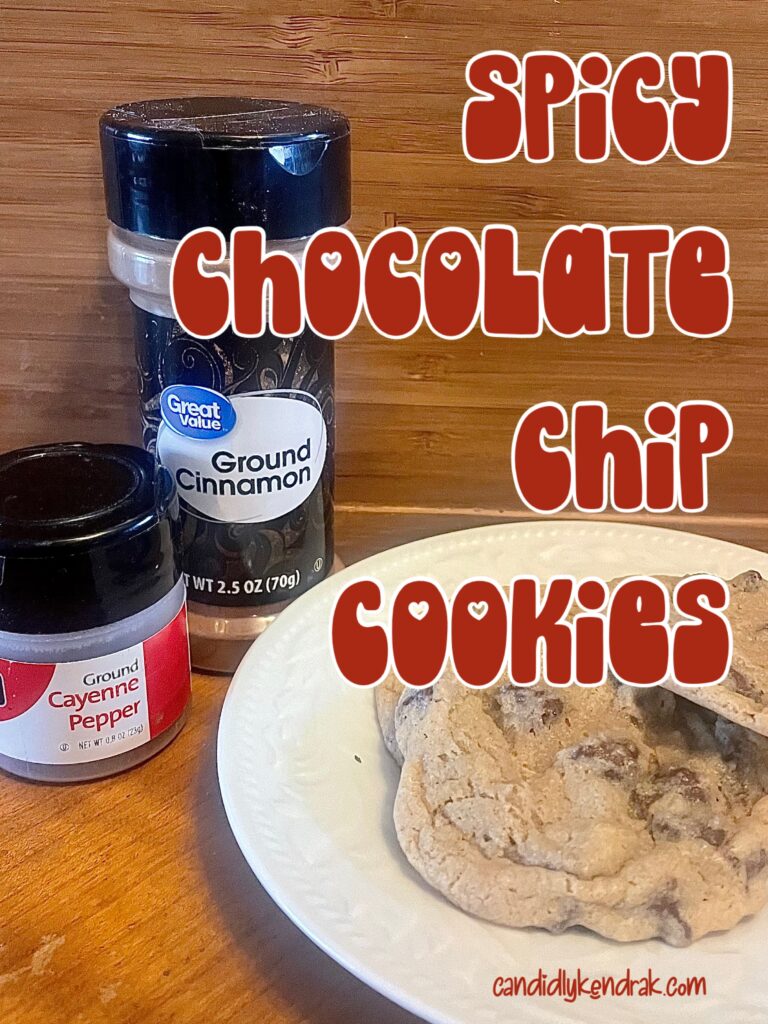 Here's how you do it in a nutshell: Make your favorite chocolate chip cookies and add cinnamon and cayenne!
My favorite chocolate chip cookie recipe is (currently) Martha Stewart's Soft and Chewy Chocolate Chip Cookies. I love to add extra coarse salt and just barely underbake them to get the perfect soft cookies.
I live in Colorado, and cookies are tough to make at 7000 ft. elevation, they want to spread and cling to their cookie neighbors until you have one giant, mushy cookie filling your pan. For that reason I give them some extra strength by measuring my flour with a heavy hand. I dig in with my measuring cup and scoop the flour out, packed well, disregarding all the Food Network tips to spoon that flour gently into my measuring cup.
Spicy Chocolate Chip Cookie Digest
Here's how it goes:
In a large mixing bowl, mix 1 cup softened butter (this is important: not melted!), 1 cup brown sugar, and 1/2 cup sugar. Add 2 eggs, 2 tsp. vanilla, and 1-1 1/2 tsp. salt or coarse salt. Mix very well until fluffy. Go ahead and walk away from your mixer for a minute.
Add 2 1/4 plus 1 tbsp. flour, measured with a heavy hand (see above), 1/2 tsp. baking soda, 1 tsp. salt, and 1/4-1/2 tsp. cayenne. Mix very well.
Add 1 12 oz. bag of chocolate chips. (we like semi-sweet). Mix well. If you're a risk taker, this is a great time to eat a few spoonfulls and pass some around to the kids as well.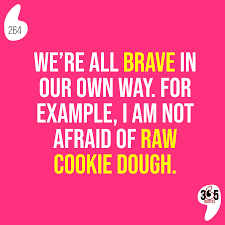 Bake at 350 degrees for 8-10 minutes. They won't become very brown. I pull them out when the edges are baked and the tops look dry.
Enjoy with your best chicken enchiladas!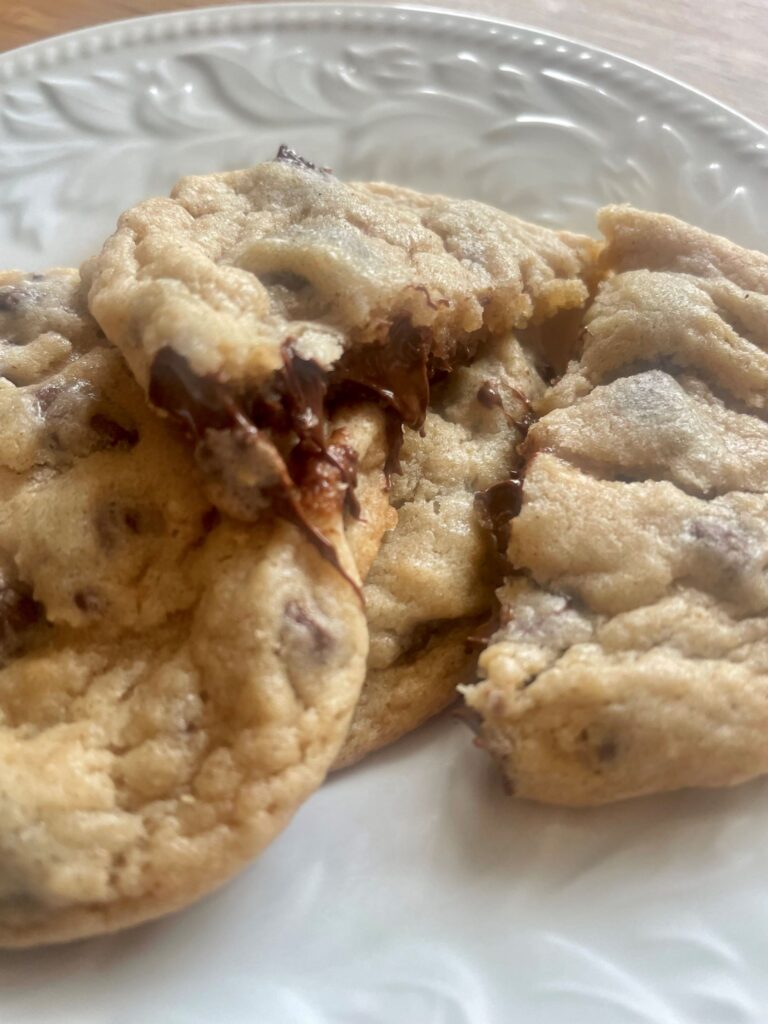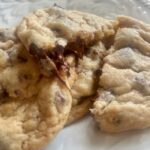 Print Recipe
Spicy Chocolate Chip Cookies
Add a Mexican-inspired twist to your chocolate chip cookies with a bit of cinnamon and cayenne!
Ingredients
2

sticks

butter, softened*

1

cup

brown sugar

½

cup

sugar

2

eggs

2

tsp

vanilla

1-1½

tsp.

salt

2¼

cup

flour*

½

tsp

baking soda

1

tsp

cinnamon

¼-½

tsp

cayenne pepper

12

oz.

semi-sweet chocolate chips*
Instructions
Preheat the oven to 350°.

In a large mixing bowl, combine butter and sugars. Add eggs. Add vanilla and salt. Mix very well until very light and fluffy.

Add flour, baking soda, cinnamon and cayenne. Mix very well.

Add chocolate chips and mix again.

Place balls of dough by tablespoonfuls on a parchment paper-lined baking sheet. Bake for 8-10 minutes. Do not overbake.
Notes
Do not use melted butter. 
For high altitude, add 1 tbsp. flour (or measure the flour with a heavy hand)
I can only imagine that using 1/4 tsp. cayenne and using chopped spicy gourmet chocolate for a portion of the chocolate chips would be fantastic.