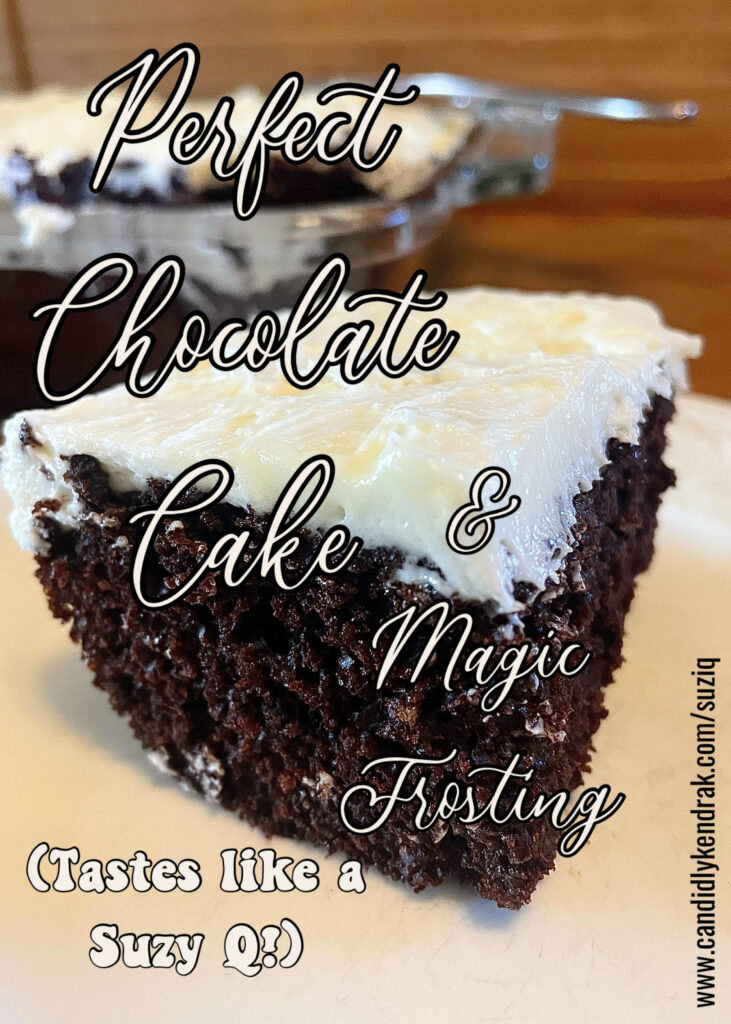 Kai got two birthdays this year. His first one was in August, when I was isolating from everyone, and he opened gifts while I sat in my folding chair eight feet away, and Steve made his favorite banana birthday cake with me yelling instructions (again from my folding chair).
Don't get me wrong, Steve made a great cake. He was so fastidious with the instructions that it took three times as long and tasted twice as good as when I make it.
But I still wanted a do-over.
This month we decided to re-celebrate Kai's birthday, this time complete with friends and hugs from Mom and Mom's best chocolate cake.
Honestly I'd been dying to make this cake for someone's birthday. My family never let me because they all thought they already knew which cake they liked best, even though I kept telling them that this would be their new favorite.
It all started years ago when my sister-in-law introduced me to this strange recipe for the perfect chocolate cake. I'm not kidding; it's perfect. Deep chocolate flavor…light and fluffy cake…and incredibly easy to whip together from normal pantry ingredients.
But I gotta warn you, this cake batter is weird. It's runny. You're going to think you did something wrong. You're going to think you should add more flour to thicken it up. But you have to trust me.
You'll love it.
The original recipe called for a chocolate frosting, which is well and good and typical. But…boring! Birthdays call for something special. Something magical!
This year I told Kai I'd be topping his cake with Magic Frosting. He was skeptical when he saw the photos. White frosting on a chocolate cake? (The verdict: one bite and he was convinced.)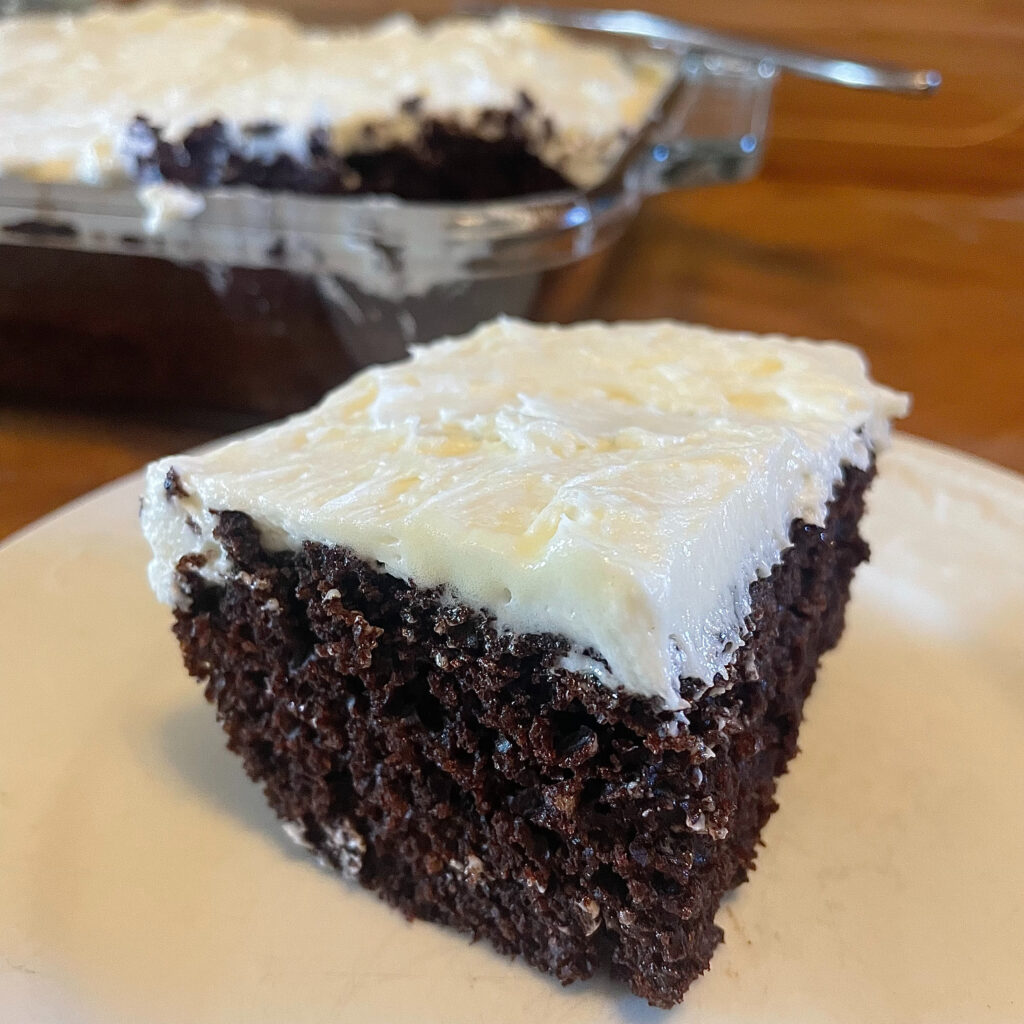 The magic in this frosting is in the ingredients. (There's flour in it!) I have no idea why mixing flour and butter and sugar and milk together makes frosting and not cookies. Maybe it's technique or chemistry (or maybe it's magic!), but these ingredients come together to make the creamiest, lightest frosting you've ever had.
Together the perfect chocolate cake and the magic frosting taste just like a Suzi Q, but homemade!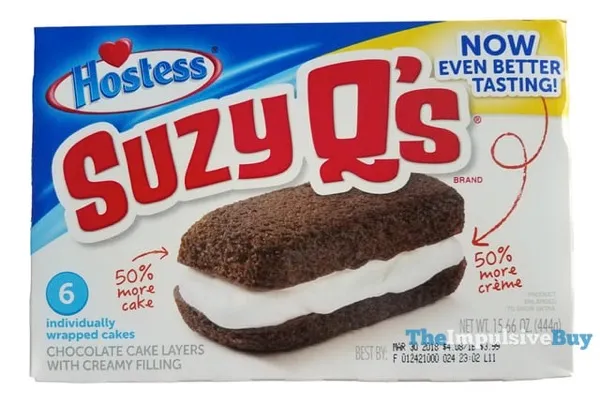 Here's how you make it.
Perfect Chocolate Cake and Magic Frosting Digest
Start with the cake: First, preheat the oven to 375 degrees.
Add 1 1/2 teaspoon baking soda to a large bowl. Pour in 1 cup of boiling water. Then add 2 cups of sugar, 1 cup milk, 1/2 cup vegetable oil, 1 teaspoon almond extract, and 2 teaspoons vanilla. Mix well to combine.
Whisk in 2 eggs.
Next, add 1 3/4 cup flour (important: add 2 additional tablespoons for high altitude! I forgot this once and it was a mess.), 3/4 cup unsweetened cocoa powder, 1 teaspoon baking powder, and 1 teaspoon salt.
Beat it well to combine thoroughly.
Pour this batter (it is very runny!) into a greased 9×13 baking dish. Bake for 35-40 minutes until a toothpick poked into the center comes out clean, with no wet batter sticking to it.
While the cake is baking, start the frosting. In a small saucepan, whisk together 5 tablespoons of flour and 1 cup milk (any milk works). Cook over medium-high heat and whisk constantly until it thickens. It will be very thick! Let this mixture cool completely. (I like to cover it with plastic wrap while it cools.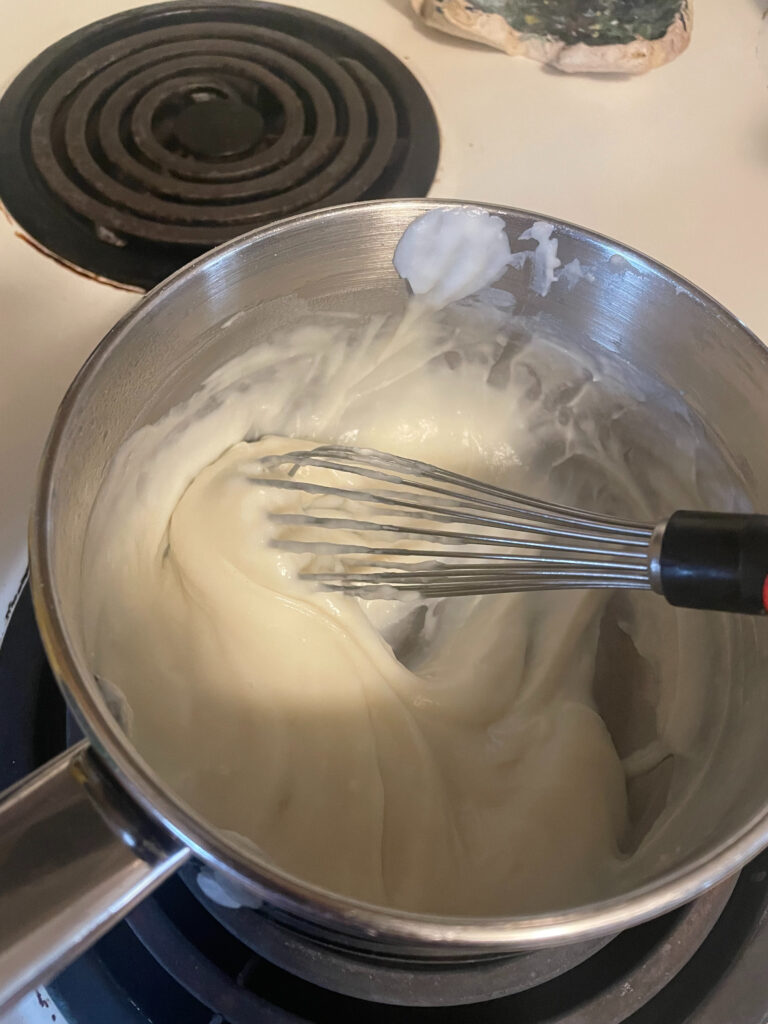 In a medium bowl, combine 1 cup of softened butter with 1 cup sugar. Beat it with a mixer until light and fluffy. I like it best when I beat it very well, up to 5 minutes. Then beat in the milk and flour mixture. Here's where the magic happens. It suddenly becomes light and fluffy like whipped cream! Don't worry about over-beating it here. Give it a good mix and whip it up!
After your cake is cooled completely, you can spread the magic frosting over the top.
It keeps well on the counter, and I even had success freezing individual pieces wrapped in press n seal.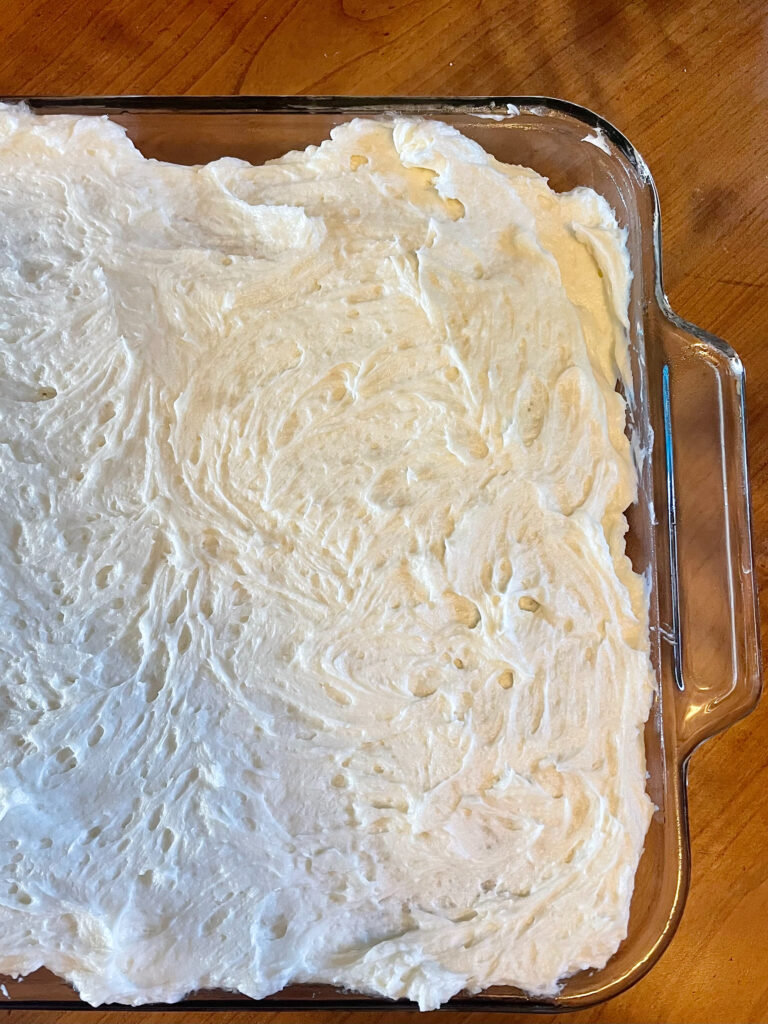 Trust me on this one! This cake will become a family favorite!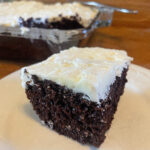 Print Recipe
Perfect Chocolate Cake and Magic Frosting
This cake tastes like a homemade Suzy Q!
Ingredients
1½

tsp

baking soda

1

cup

boiling water

2

cups

sugar

1

cup

milk

½

cup

vegetable oil

1

tsp

almond extract

2

tsp

vanilla extract

2

eggs

1¾

cup

flour (add 2 T. for high altitude)

¾

cup

cocoa powder

1½

tsp

baking powder (1 tsp. for high altitude)

1

tsp

salt
Magic Frosting
5

tbsp

flour

1

cup

milk

1

cup

sugar

1

cup

butter, softened
Instructions
In a large mixing bowl, combine baking soda and boiling water. Add sugar, milk, oil, extracts, and eggs. Combine well.

Add flour, cocoa, baking powder, and salt. Mix very well.

Pour into a greased 9×13 baking dish. Bake for 35-40 minutes, until a toothpick inserted comes out clean.

Cool completely, and then frost with Magic Frosting.
For the Magic Frosting
In a small saucepan, combine flour and milk. Cook over medium-high heat, whisking constantly, until very thick. Remove from heat and cool completely.

In a medium bowl, beat together the butter and sugar. Beat very well until light and fluffy, 3-5 minutes.

Add the flour-milk mixture and whip well.

Spread this mixture over the cooled cake.