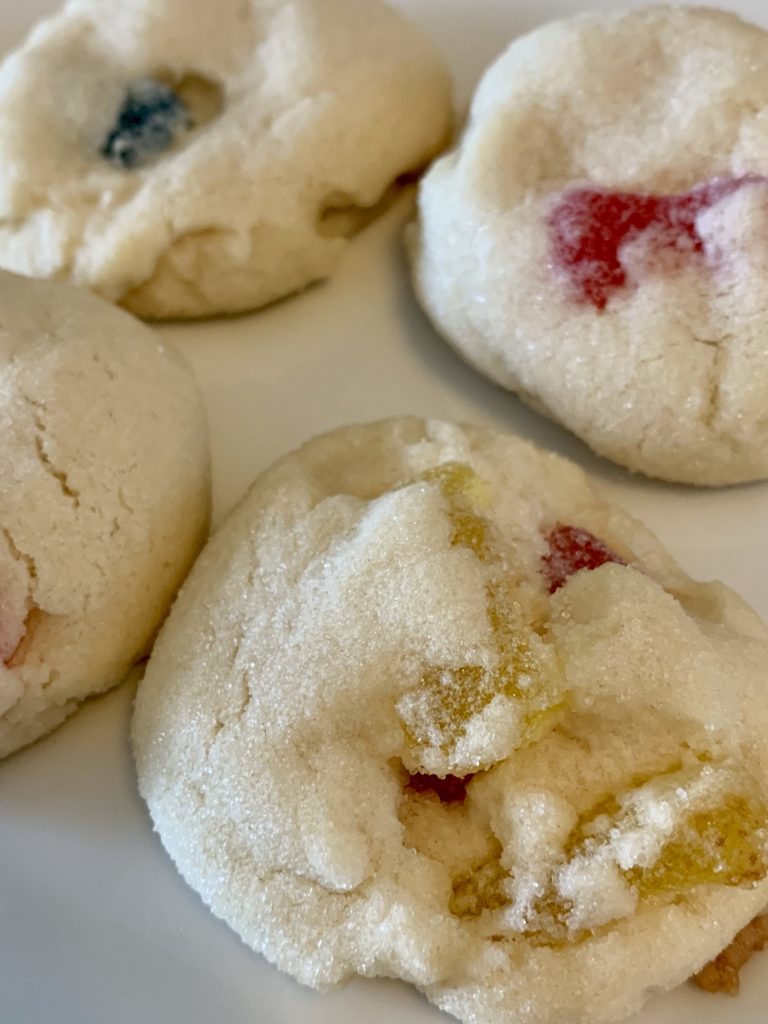 Listen, you guys, you think I'm crazy right now, I know. But you gotta trust me on this!
Here's how Sour Patch Kid cookies happened: We bought a giant bag of Sour Patch Kids for a trip to our family cabin in the mountains. (The rule at the cabin is no electronics and ALL the junk food.) On the back of the bag there was a recipe for Sour Patch Kid Cookies. Owen said I should make them. I thought he was crazy, but he was persistent, so I gave in.
By then time I made them the recipe had been thrown away so I went online to find a recipe. This one comes from Inspired By Charm, and it is perfect! The cookies are light and soft and believe it or not, the Sour Patch Kids give them the perfect twist!
Trust me on this one!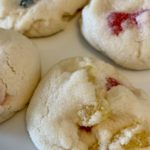 Print Recipe
Sour Patch Kid Cookies
I can't get enough of these! They are soft sugar cookies with a sour patch kid surprise inside.
Ingredients
1/2

cup

butter, softened

1/2

cup

vegetable oil

3/4

cup

sugar, divided

1/2

cup

powdered sugar

1

egg

1/4

tsp

vanilla

2 1/4 cup + 2

tbsp

flour

1/2

tsp

baking soda

1/2

tsp

cream of tartar

1/4

tsp

salt

2

boxes

sour patch kids (1 cup total)
Instructions
Combine butter, oil, and 1/2 cup sugar and powdered sugar. Add egg and vanilla.

Add flour, baking soda, cream of tartar, and salt. Stir to combine. Add sour patch kids.

Roll dough into balls. Roll in remaining 1/4 cup sugar. Place on cookie sheet, pressing down to flatten.

Bake 8-10 minutes. Don't overbake.