Click below to listen to this post about Oatmeal Butterscotch Cookies on the Candidly Kendra podcast: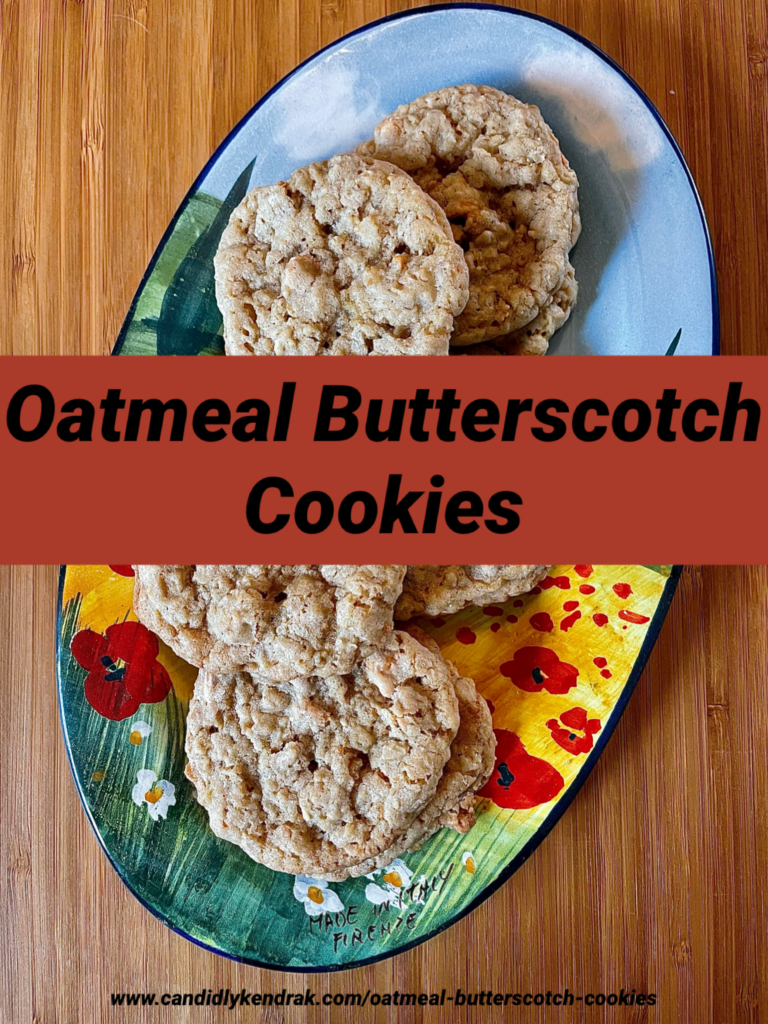 The other night our small group Bible study had a Bring Your Favorite Cookie Night. Storebought or homemade, anything goes!
Can I just tell you right now that that was a very delicious Bible study?
I decided to bring my Sour Patch Kid Cookies. Granted, the cookies I was really craving were these Gilmore Girls Rocky Road Cookies from last week, and my all-time favorite cookies are the Soft and Chewy Chocolate Chip Cookies from Martha Stewart.
But I wanted to bring something different from the chocolate cookie fare that I figured would pack the table. Sour Patch Kid Cookies fit the bill, and were a fun change of pace.
But when Steve heard which cookies I planned to bring, he said, "But what about my favorite cookies?" He thought it seemed only fair for us to bring his favorite cookie to the party. So I made both!
Steve's favorite cookies are Oatmeal Butterscotch Cookies, a chewy oatmeal cookie, dotted with butterscotch chips, and generously salted with coarse sea salt to offset all that butterscotch sweetness. The trick is not to let them get overbaked, so they remain chewy and soft on the inside.
If it was a cookie-off between Steve's Oatmeal Butterscotch Cookies versus my Sour Patch Cookies, his won. My cookies were enjoyed, but his were the ones people kept going back for! And I decided that it was time for me to share the recipe here!
(Just a little note: there were many amazing cookies on the table that night – way too many! I don't mean to say that my cookies were better than the others. Only that of my two cookies, there was a clear favorite.)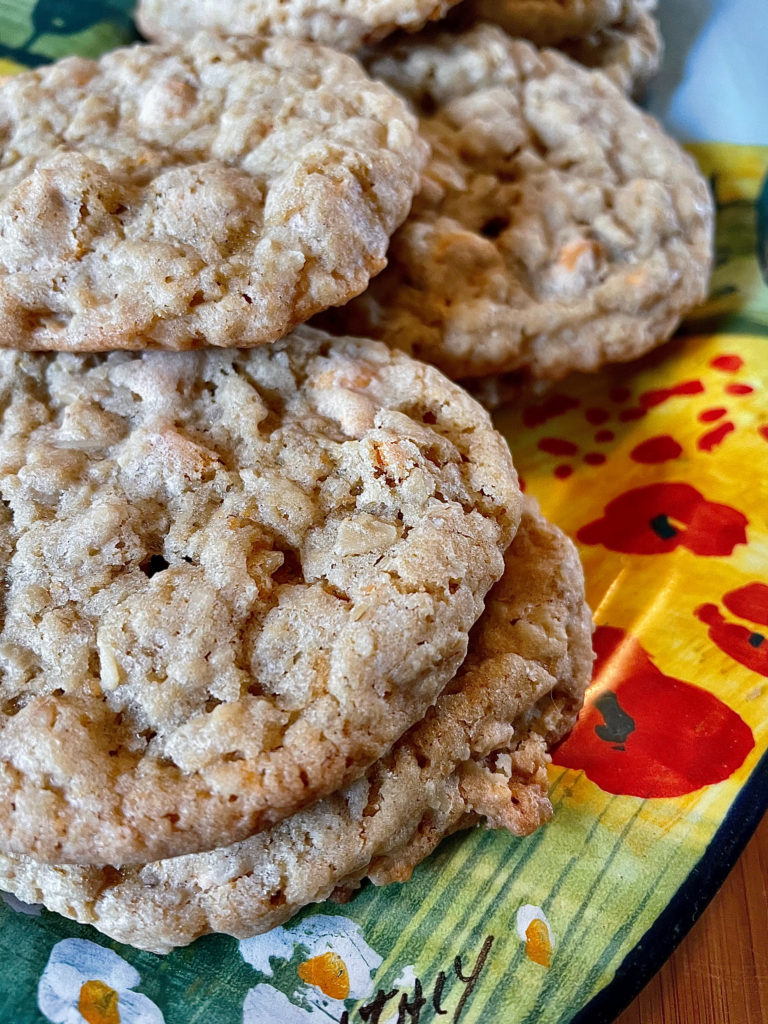 Oatmeal Butterscotch Cookies Digest
In a mixing bowl, combine 1 cup softened butter with 1 cup brown sugar and 1/2 cup sugar. Mix very well until creamy.
Add 2 eggs ad 2 tsp. vanilla and mix well.
Next, add 1 2/4 cup flour, 1/2 tsp. baking soda, and 1 1/2 tsp. coarse sea salt. I believe that the saltiness offsets the sweetness of the butterscotch and makes the cookies taste incredible. If that doesn't sound like your jam, you can use 1 tsp. of regular salt instead.
Stir in 3 cups rolled oats. Finally, add 2 cups butterscotch chips.
Drop by tablespoonfuls onto anparchment-lined baking sheet and bake for 12-15 minutes at 325. Remove the cookies from the oven when the tops are starting to look a little dry. Don't wait for the cookies to noticably brown. Try not to overbake.
Here is the recipe!
---
Try these other cookie recipes!