(This Post Isn't Really About Orchids)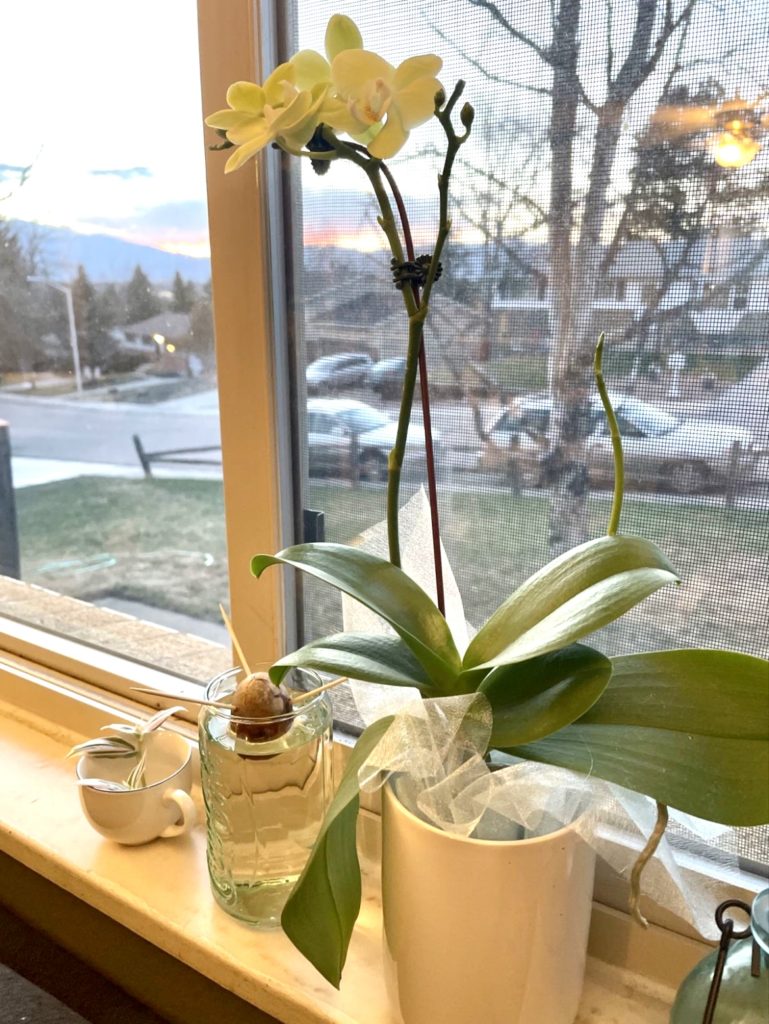 A couple months ago I bought myself an orchid. I've never owned an orchid before. They're intimidating, aren't they?
But suddenly I felt like tackling the challenge of owning one and, ideally, managing to not only keep it alive, but help it thrive enough to bloom year after year.
But it wasn't thriving.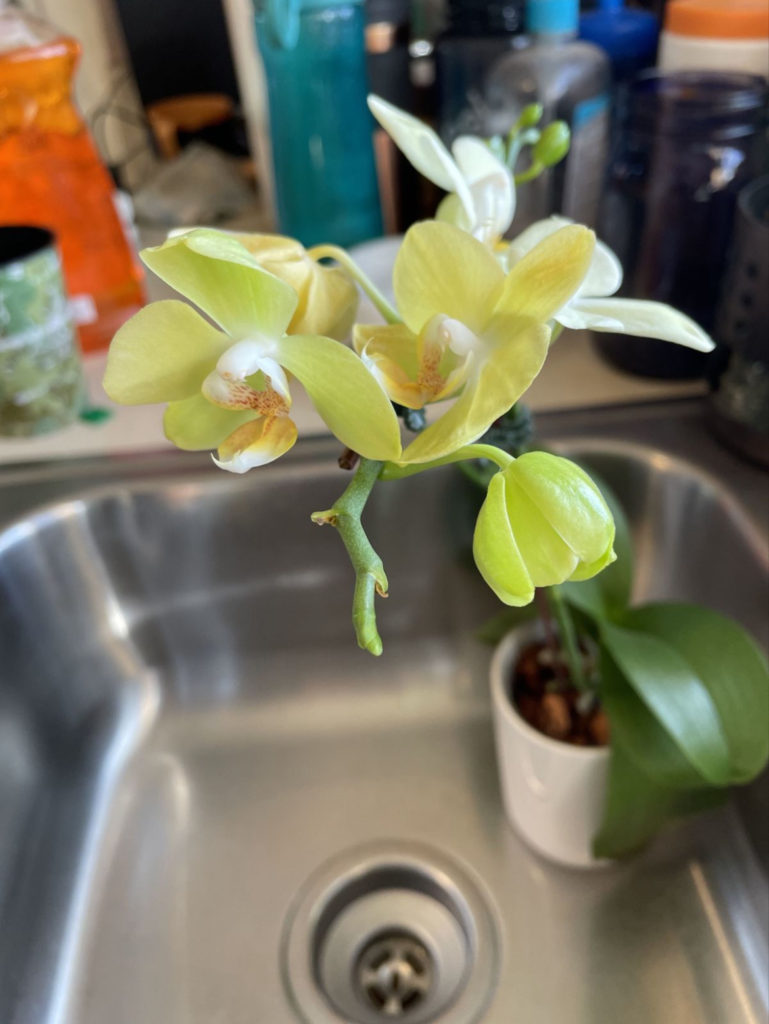 The flowers began to die away only a few days after they bloomed. I repotted the orchid, hoping to provide the right environment for growth, but it continued to slowly die.
Finally I knew I needed to drastically prune back my orchid and radically change its environment to promote growth.
So, with a pang, I cut off its flowering stem. The orchid needed to redirect its energy for its own health. It needed to grow stronger, healthier roots in order to support truly stunning flowers that could last. I also moved it into a new growing environment, leaving the roots in water instead of soil.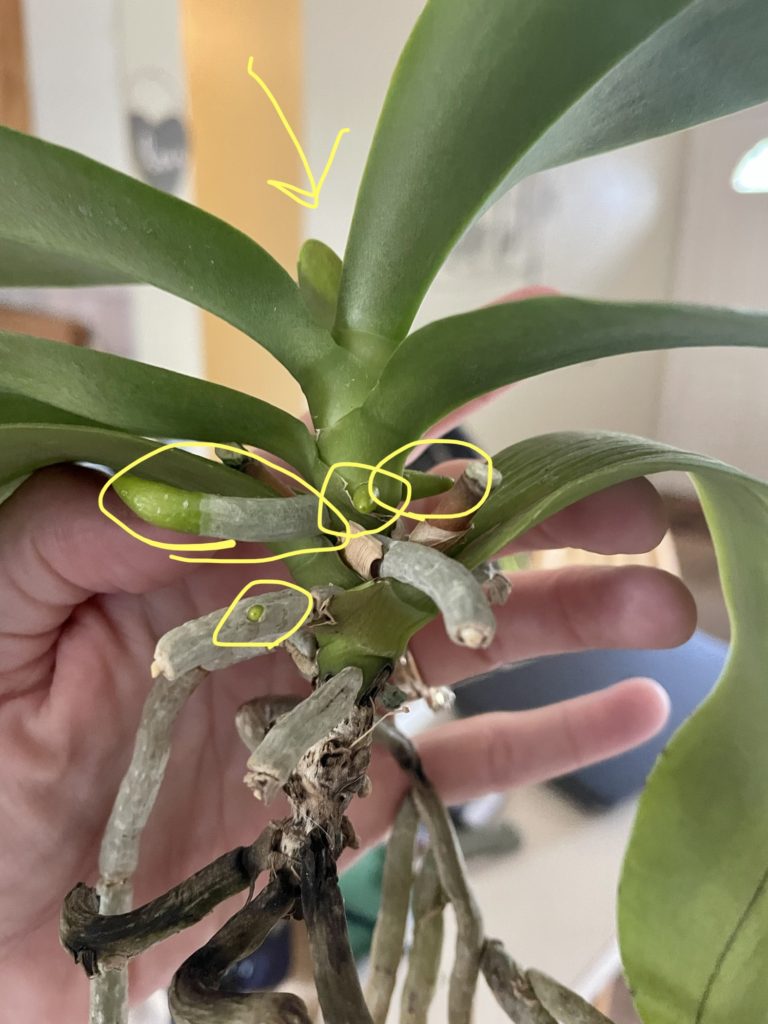 My orchid is starting to thrive now! At my latest count, NINE new roots are growing in. And a new leaf is growing.
It's beautiful without it's dazzling flowers, a work in progress; and when it's ready to flower again those flowers will be more vibrant than ever.
Drastic Measures…Our Good
How has God drastically pruned your life? Has he cut something out that seemed so important – so beautiful – because he wanted to grow some newer, deeper roots in your soul?
Has God put you in a new, alien environment to push you to grow because the last environment was holding you back?
Right now I'm sitting by my mom's bedside, listening to her breathe. Sometimes her breathing stops for half a minute and I find myself holding my own breath.
Two years ago, Mom was diagnosed with brain cancer. Gliosarcoma, to be exact. She lived longer than anyone expected after brain surgery, radiation therapy, and chemotherapy. And now her time on earth is coming to an end.
I don't want to be in this environment! I don't want to sit by her bedside as she fades. I don't want to face life without my mom's presence on earth.
I hate this. Death is painful. It's ugly. It's hard. My heart hurts. Everything hurts.
But I know God is growing new roots in me. Roots that will go deeper and feed me better than what I had before. I trust him that although this situation is not good, God is good, and his work in me and my family and even in my mom is good. His work in us through the trials he allows is good.
I trust you, God. But please have mercy. Amen.