Click below to listen to the podcast about my Show-Off Fruit Tart on the Candidly Kendra podcast: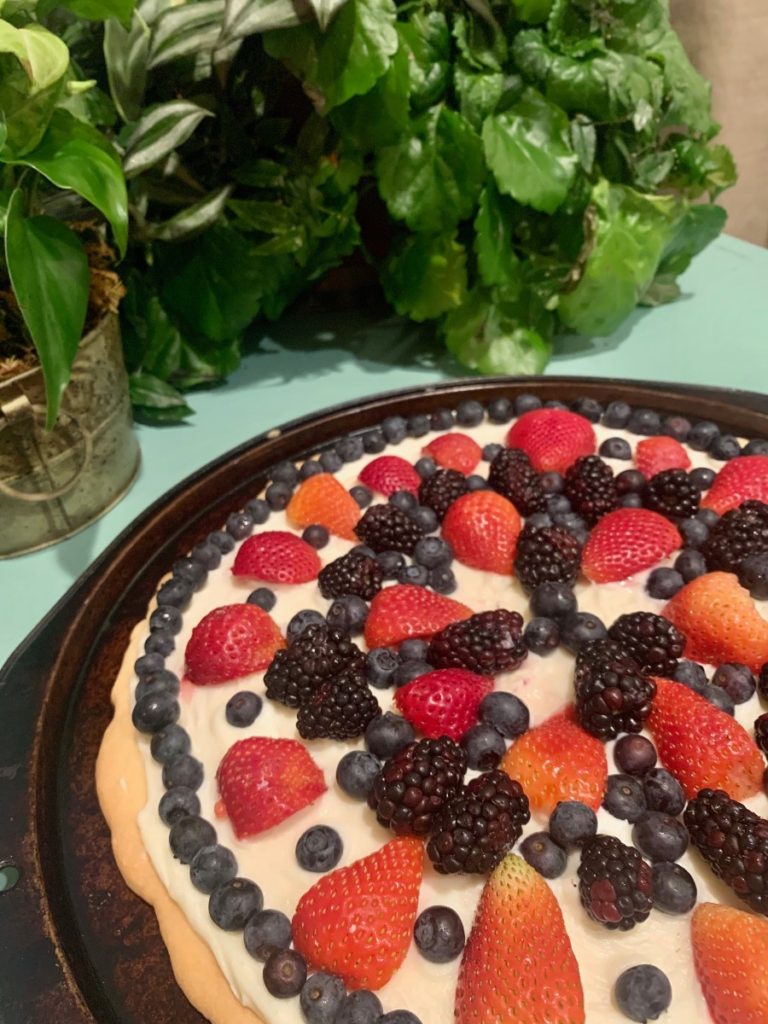 Do you remember the first meal you make to impress someone? Was it a boyfriend? (After all, "the way to a man's heart is through his stomach," they say.) Or was it your mother-in-law? Your boss? …Did it work?
Last week I had to make an impressive dessert. We had been invited to the home of good friends. I admit, they didn't care if my food was impressive or not, but I got into a pickle when I texted my friend and said, "What can I bring to help? Please don't say salad."
I hate to make salads. I don't like salads enough to get excited about salad recipes. So instead I usually make a fruity dessert and call it a salad.
Well I caused a stir, because it had turned out that someone else was planning to bring a dessert already, and they had to turn around and change their plan to accommodate me and my craziness.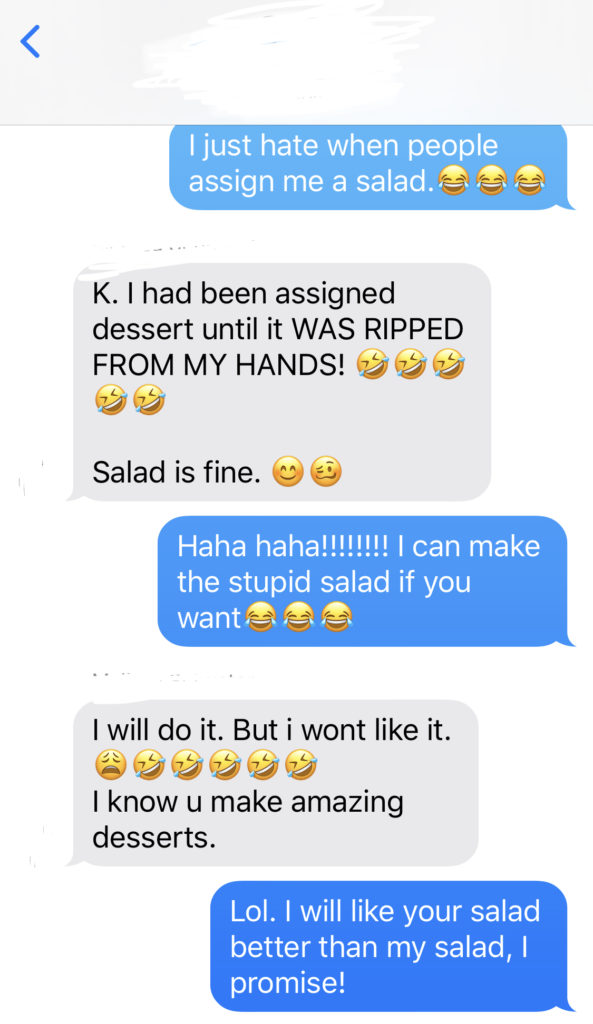 Uh-oh, did you see what she said? She said, "I know u make amazing desserts." The pressure is on! I forced this issue with my craziness and now I needed to repay the favor with an amazing dessert.
So I made this fruit tart. (Or fruit pizza. Call it whichever name sounds the best to you.) This dessert is amazing! It is a simple sugar-cookie-shortbread crust with a creamy white chocolate filling, and is topped with whatever fruits you like best.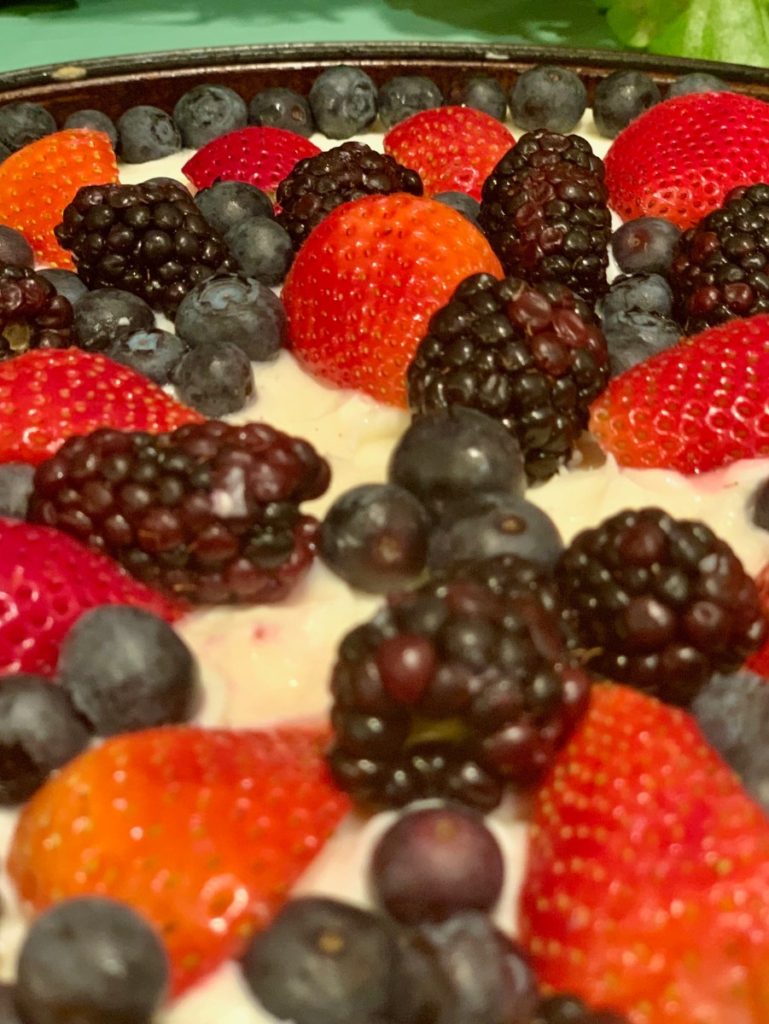 Show-Off Fruit Tart Digest
Combine butter, powdered sugar and flour and pat it onto the bottom of a greased 16 inch pizza pan. Then bake that for about 25 minutes at 300 degrees.
Melt together white chocolate chips and heavy cream. Then beat in cream cheese. Spread this delicious concoction over the cooled crust.
Arrange all your favorite fruits over the top of the cream (note: bananas don't do well here; raspberries, blueberries, and strawberries are great!)
Then chill it in the refrigerator for at least 1 hour before serving.
And done! Surprisingly simple. Arranging the fruit over the top is what takes the longest, and you don't even have to do that!
Enjoy!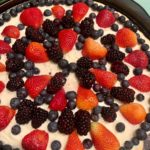 Print Recipe
Show-Off Fruit Tart
This fruit tart (or fruit pizza) is a show-stopper! And it tastes as good as it looks!
Ingredients
For the Crust
¾

cup

butter, softened

½

cup

powdered sugar

1½

cup

flour
For the Filling
1

pkg

(10 oz.) white chocolate chips, melted and cooled

¼

cup

heavy cream

1

pkg

(8 oz.) cream cheese, softened
For the Topping
3-4

cups

fruit (strawberries, raspberries, blueberries, or anything you like*)
Instructions
Preheat the oven to 300°.

For the crust, combine butter, powdered sugar and flour and mix well. Pat onto the bottom of a greased 16 inch pizza pan. Bake for 25 minutes until lightly browned. Cool

Meanwhile, for the filling, warm the heavy cream for 30 seconds in the microwave. Add it to the melted white chocolate chips. Add the softened cream cheese and beat until smooth. Spread this over the cooled crust.

Arrange the fruit over the crust. You can get fancy here or just basically throw it all on.

Chill the fruit tart for 1 hour before serving.
Notes
*bananas don't work well in this recipe