Click below to listen to this post on the Candidly Kendra Eats podcast: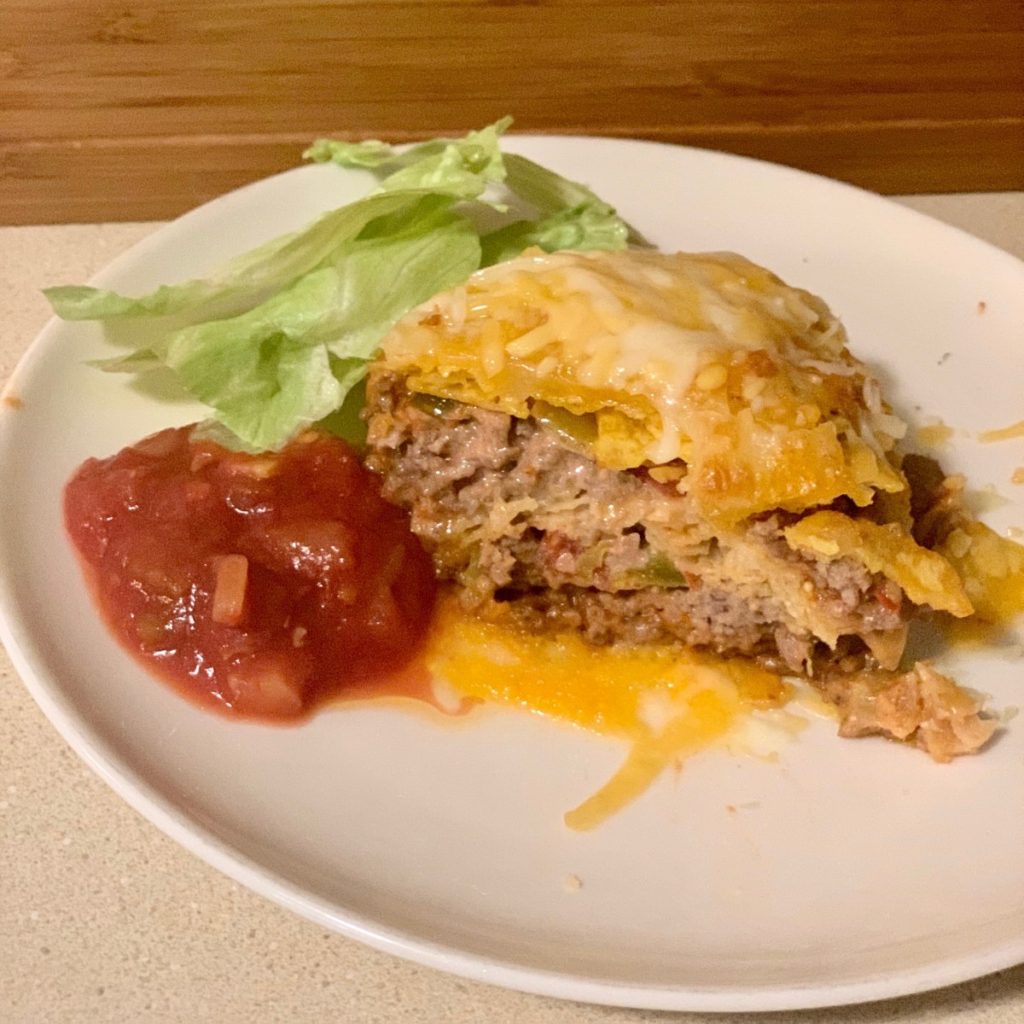 It was in my first apartment in college that I really discovered my love for cooking. It all started with this cookbook: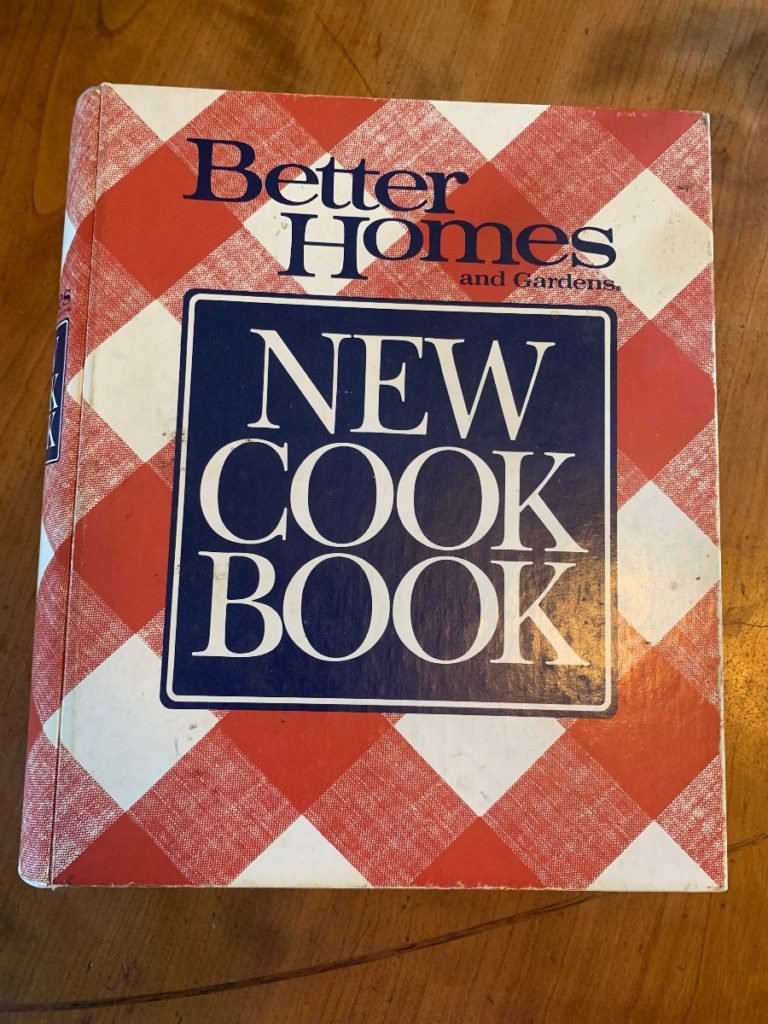 Do you have that cookbook? My guess is that if you are over 40, you have it, and otherwise you don't…unless your mom gave it to you when you moved out.
I read every page of this cookbook that first year in my apartment. Once my roommate picked up a whole frozen chicken at the grocery store, thinking, "We should cook a chicken," and it was this cookbook that got it onto the table, stuffed like a Thanksgiving turkey and ready to share with our friends.
Eventually I worked my way into this cookbook, a gift from my mother.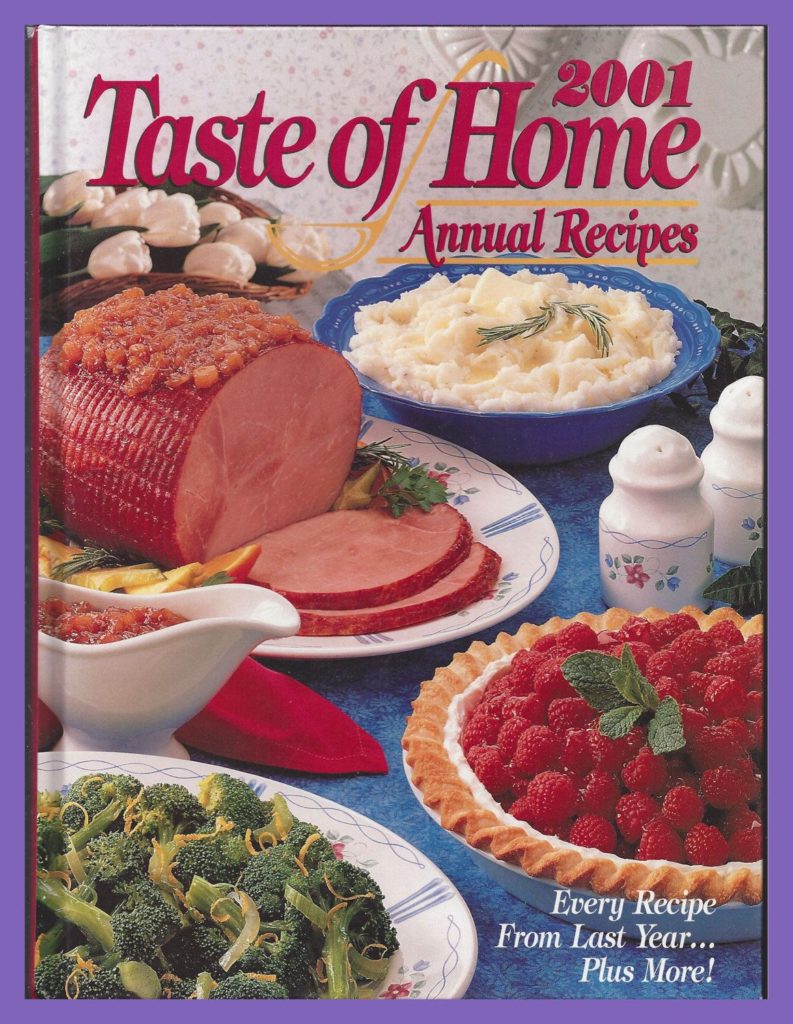 The red checkered cookbook had a recipe for everything you would possibly ever want. But the Taste of Home cookbook had a recipe for the best version of each possible recipe.
And that's where I found this Easy Taco Casserole. So simple – only five ingredients plus a handful of your preferred toppings.
I'm confident enough to say that this will become a family favorite. And it will be your go-to to throw together on those days when you're short on time. Just go ahead and double this recipe. You'll be glad you did.
Taco Casserole Digest
(Pun Intended)
Brown the ground beef in a pan, crumbling and stirring as you go. Then drain out the extra grease.
Add a couple big scoops of salsa for the great mexican flavor. I always keep it simple with Pace Mild Chunky Salsa.
Add a big scoop of mayonnaise. No, that's not a mistake! Don't substitute sour cream here. Mayonnaise has so much more flavor to add to the mixture. But, trust me, it doesn't turn out tasting mayonnaise-y. If you have a family member that isn't a fan of mayo, don't tell them. They'll never guess it's in there.
Add spice if you want to with some chopped jalapenos or chili powder. I never do. We keep it very mild and simple here.
Then layer half that meat mixture with crushed tortilla chips and shredded colby-jack cheese. And repeat.
Tip! I keep a bag in the freezer for the crushed chips at the bottom of bags of tortilla chips. I dump the crushed chips into that freezer bag, and use those chips for this casserole. (No need to thaw them.)
Bake for 25 minutes and voila!
Serve with lettuce, chopped tomatoes, chopped olives, and any other taco toppings you like.
Enjoy!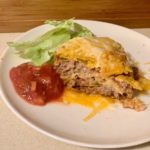 Print Recipe
Easy Taco Casserole
With only five ingredients, this is my family's easiest favorite meal.
Ingredients
1

lb.

ground beef

1

cup

salsa

½

cup

mayonnaise

chopped jalapenos (to taste), optional

2

cups

crushed tortilla chips

2

cups

shredded Colby-Jack cheese

shredded lettuce

chopped tomatoes

chopped olives
Instructions
Cook ground beef in a skillet until no pink remains. (If using jalapenos, add them to the skillet while the beef is cooking.) Drain.

Add salsa and mayonnaise. Mix well.

Layer half the meat mixture in a 2 quart baking dish. Add half the chips and half the cheese. Repeat, ending with cheese.

Bake for 25 minutes. Pass lettuce, tomatoes, and olives as toppings.
---
Other Great Entrees to Check Out!
Alexandra's BBQ Chicken Sandwiches
These sandwiches have the perfect tangy-sweet barbecue flavor and are great for crowds!
Check out this recipe