Click below to hear about this macaroni and cheese recipe on the Candidly Kendra Eats podcast: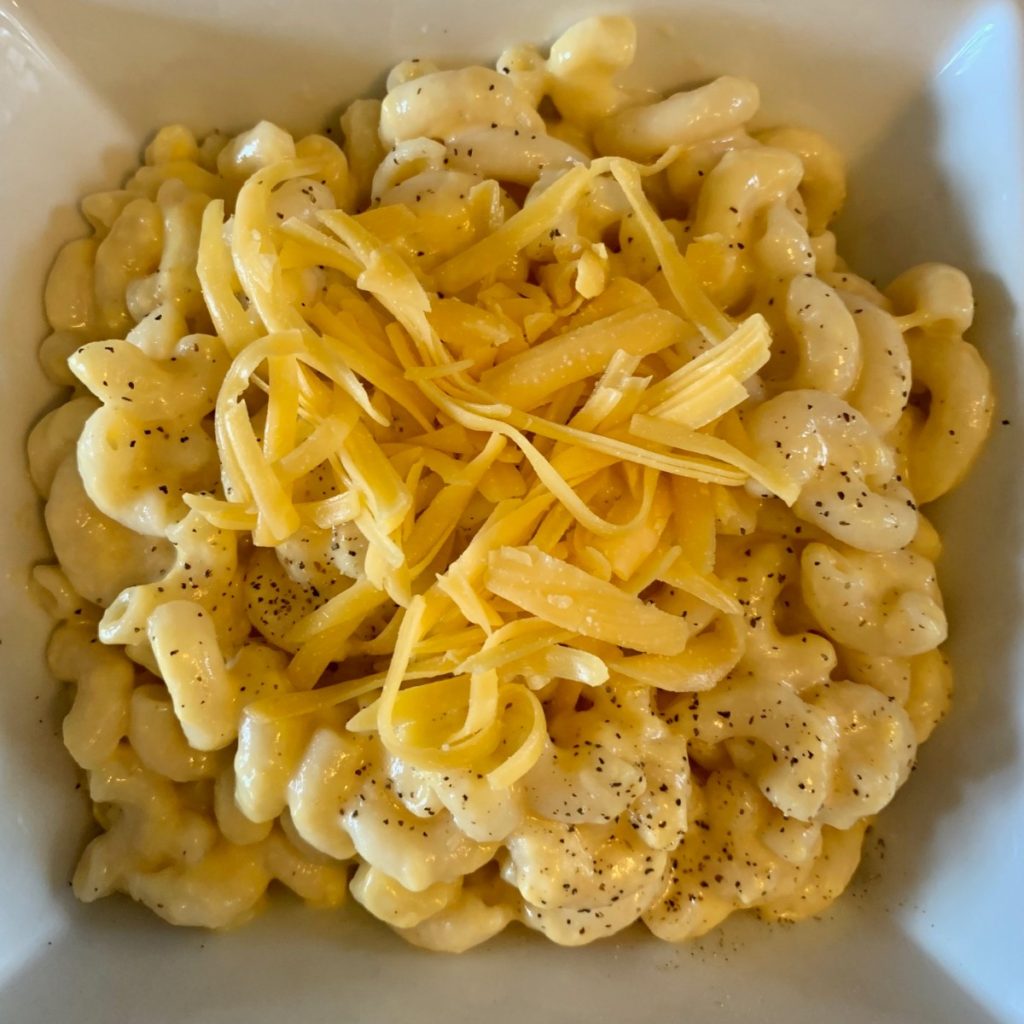 What's your favorite comfort food?
I absolutely love macaroni and cheese. I could swim in it and be happy. I could live on mac and cheese and chocolate…and coffee. …And Coke.
I've been a proficient cook for about 20 years, ever since the day I decided to cook a meal for my boyfriend (now husband – hey, it worked!) when my mom was out of town. So I thought that learning how to make great macaroni and cheese would be a snap.
The first recipe I tried was dry and the noodles were crunchy. Ugh.
The second recipe I tried was extremely complicated and not worth attempting again for a hungry family of boys.
I lost count after that. So many expensive, failed recipes of macaroni and cheese!
But then emeals came to my rescue.* I spotted this recipe on the emeals meal planning app and thought it might be the one. Spoiler alert: It was! This was the recipe I had been looking for! Easy, fast, creamy, cheesy and generally perfect!
The family loves it, but more importantly, my southern friends love it!
*(Quick note about emeals: It's awesome. Every week they come up with new meal plans based on your preferences, such as budget-friendly, clean eating, kid-friendly, keto, etc. You choose which meals you want to make, and with a few clicks you populate your Wal-Mart grocery pick-up list. I loved that part! And I loved trying new recipes when mine were starting to feel same-old same-old. There is a subscription fee. I can't remember what it is. And no, this post isn't sponsored.)
Here are the details for my new favorite recipe for Creamy Stovetop Macaroni and Cheese.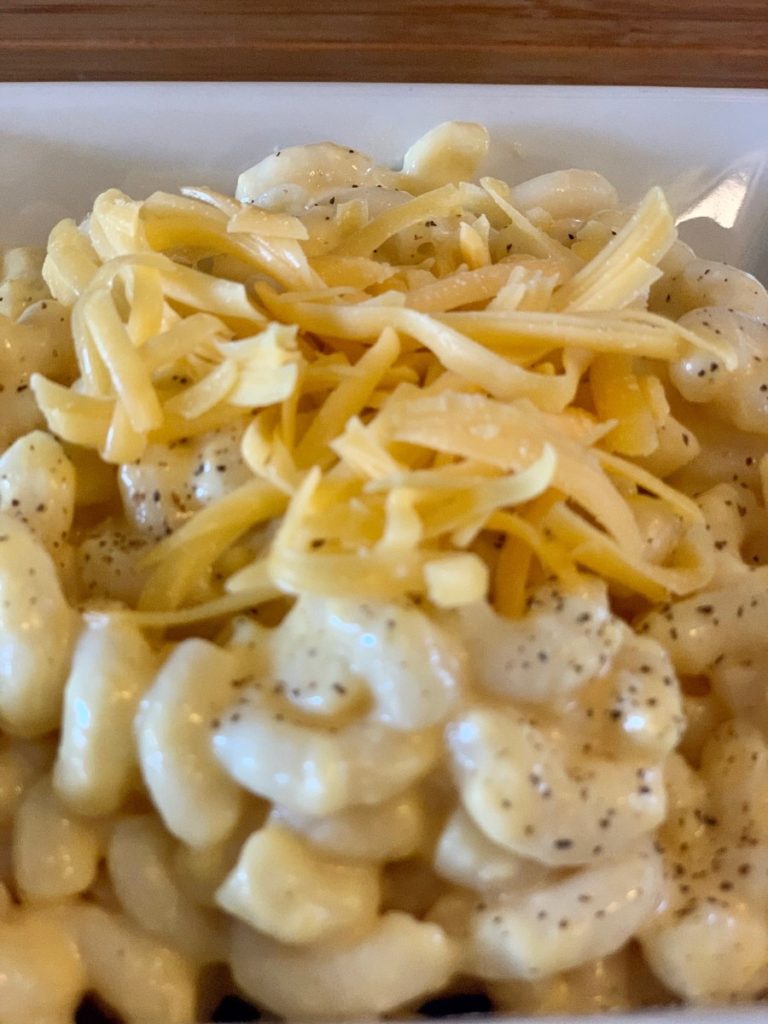 Creamy Stovetop Macaroni and Cheese Digest
Boil 16 ounces of macaroni until it's cooked to the texture you like. You can get creative here and use other pastas, but then you forfeit the right to call it macaroni and cheese.
While that's cooking pull out another saucepan. It should be pretty big. Warm up a can of condensed cheddar cheese soup with a can-ful of milk. (I dump out the condensed soup and then fill up the can with milk and dump that in the pot, too.) Heat it until it's hot but not boiling.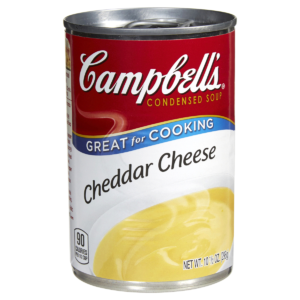 In a bowl, whisk 2 eggs together. Pour half of the milk mixture into the eggs while whisking. (Technical word alert: this is called tempering the eggs.) Then pour all those eggs into the pot with the milk mixture.
Next, add 8 ounces of cheese. I use a mixture of cheddar and American. Often I throw in bits and pieces of whatever cheese we have around. Personally, I use a kitchen scale and weigh the bits and pieces of cheese until I have 8 ounces. If you want specific instructions, then I'd say to use 8 ounces of American cheese, about 11 slices.
Heat and stir the cheese mixture until the cheese is melted, but don't boil it.
Drain the pasta. Pour the cheese mixture into the pasta and stir it up.
Sprinkle with 8 ounces shredded cheddar cheese (or colby-jack is also a yummy option).
This makes a TON. I know I said 8 large servings, but you could easily serve 12 people with this recipe.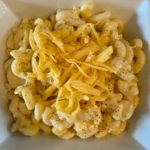 Print Recipe
Creamy Stovetop Macaroni and Cheese
This recipe is fast and easy but tastes like the great mac 'n' cheese your southern Nana used to make.
Servings:
8
large servings
Ingredients
16

oz.

elbow pasta

1

can

condensed cheddar cheese soup

1

can-ful

milk

2

eggs

16

oz.

cheese, shredded (divided)*

salt and pepper, to taste
Instructions
Boil the pasta according to package directions.

Meanwhile, for the sauce, in a large saucepan, combine condensed cheddar cheese soup and milk. (Measure the milk by pouring it into the soup can.) Heat that milk mixture until it is hot, but not boiling.

In a bowl, whisk the eggs. Slowly pour in half the milk mixture, whisking constantly. Then pour this all back into the milk mixture. Put it over medium-low heat.

Add half the cheeses. (For example, 8 ounces – 11 slices – of American cheese) Stir to melt.

Drain the pasta. Add the cheese sauce. Top with 8 ounces shredded cheese (Suggested: cheddar or colby-jack) before serving. Season with salt and pepper.
Notes
*Note: Use whatever type of cheese you like. A mixture of American and cheddar works great here. Add the American cheese to the sauce, and sprinkle the cheddar cheese on top at the end.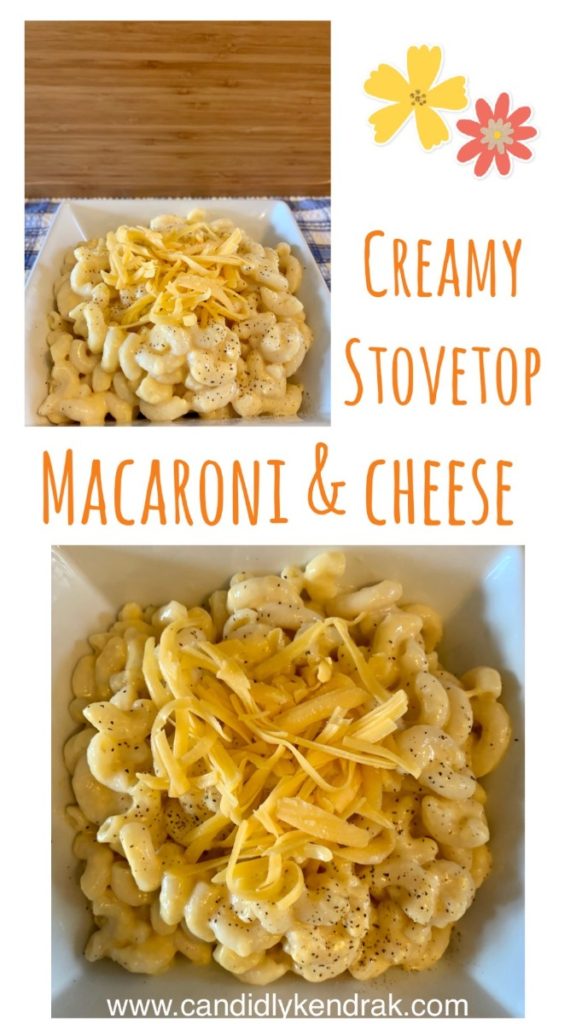 ---
Check out other easy and tasty main dishes here!