Click below to listen to this post about coping under pressure on the Candidly Kendra podcast: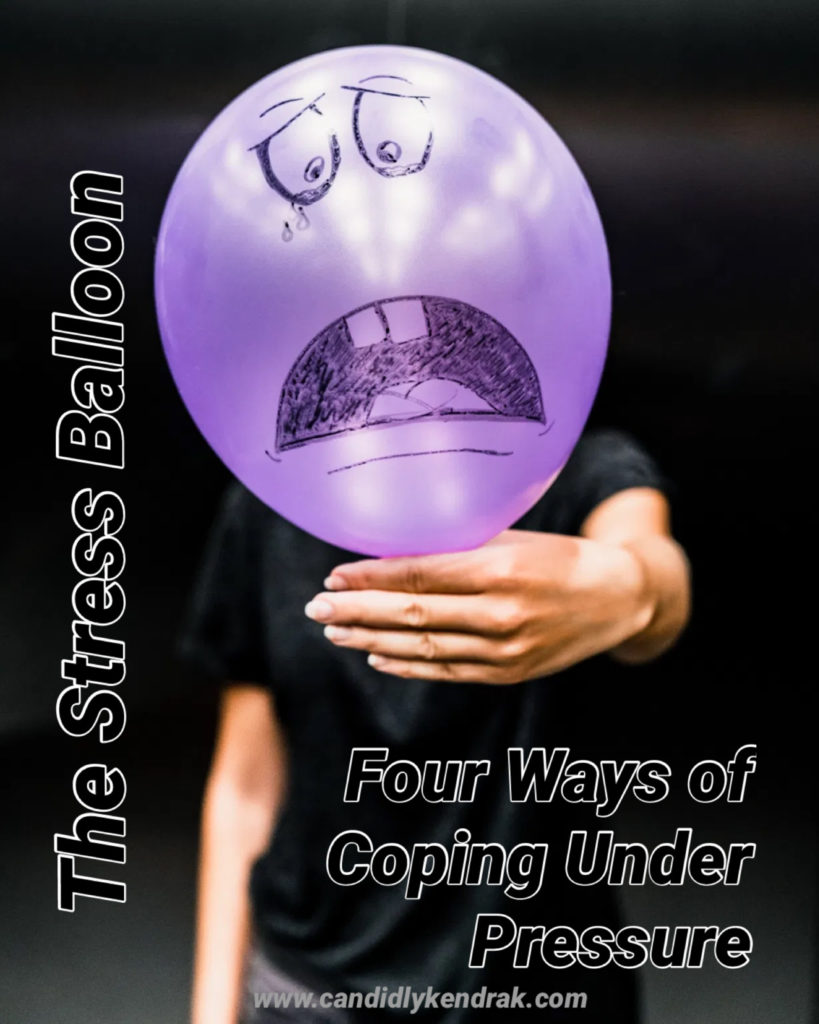 Over the last few weeks I've shared about the idea of the Stress Balloon in a series of videos. If you haven't had a chance to watch those videos (or listen to the podcasts), I hope you'll check them out.
I discovered this concept while Steve and I were going through a very stressful time and finding it difficult to figure out the best way to comfort each other. We thought we would handle grief so well together, until the rubber hit the road. Then he wanted to talk. And I really really didn't.
Who was wrong? Who was right? Who was handling the grief well and who was making a mess out of things?
Well, here's the answer: No.
There isn't a right or a wrong. There isn't a good and a bad. There is just who we are, how we are different, and how move together from there,
In today's Tuesday Talk video about coping in the difficult times, I use the stress balloon concept to show the four different ways we naturally handle the trials that come our way.
And keep an eye out for next week. I'll be talking about how we can use the Stress Balloon coping concepts to encourage our loved ones when they are hurting.
The Stress Balloon, Part 4: 4 Ways We Respond
---
Watch The Stress Balloon Videos
---
See Also