Continuing this week's series on praying for our loved ones, here is the latest. Remember, you can listen to an audio version of the post by clicking below.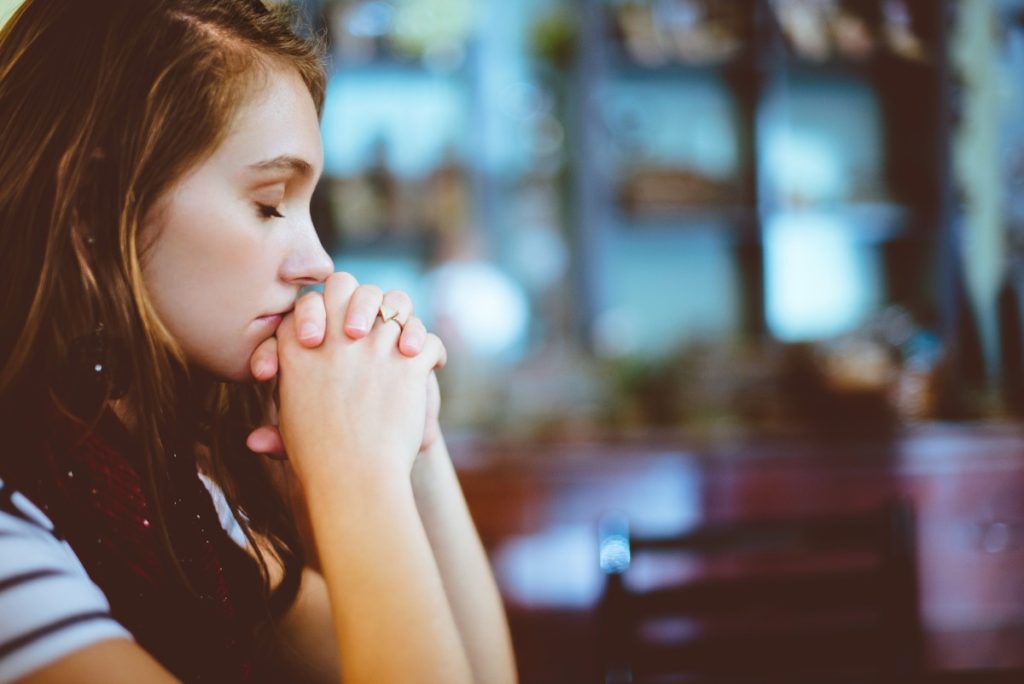 God has slowed down his world and my soul is telling me that he wants his people to pray.
Prayer is a strange thing, don't you think? We have a God who is the self-sufficient, all-powerful, Master of the Universe, but somehow and for some reason he uses the prayers of his people to accomplish his work.
Does he need us? No. But he gifts us the role of prayer and infuses our prayers with power so that we have a part to play – a duty, even, as much as I resist that word – in the work he is accomplishing in the places we could never physically touch. Through prayer we get to do ministry in parts of the world that are far from us. And we have the opportunity to even touch hearts, which live too deep for us to reach, but which God can reach through our ministry of prayer.
I find it difficult to wrap my mind around the idea of prayer. But here are the truths that Scripture tells us that form what I call the prayer paradox: God is sovereign and prayer works.
The Prayer Paradox
Sovereign is a pretty churchy word, isn't it? I can't think of the last time I used it in a sentence except when I was talking to God. "Make sure you obey me, kids. After all, I'm sovereign." Nope. Or "Ooh, the President is about to speak. He's sovereign." Nope. Not even the President.
But it does bring to mind royalty. The king who rules. The one with the authority to make any decision, and the unstoppable power to carry it out. That's what our God's sovereignty means. "I am God, and there is no other; I am God, and there is none like me, declaring the end from the beginning and from ancient times things not yet done, saying, 'My counsel shall stand, and I will accomplish all my purpose." (Isaiah 46:9,10)
But even more. His sovereignty is pervasive. He is sovereign in everything. A wildflower doesn't grow except that God forms it. A bird doesn't miss a meal unless God allows it. A boy doesn't catch a ball unless God gives his fingers strength and coordination in that very moment. (Matthew 10:29-31; Colossians 1:16-17; Proverbs 16:33)
Our Sovereign God is above all, complete within himself. Secure in his purposes.
It would seem that there is no need for prayer. He doesn't need us and we can't change anything anyway…
But then he commands us to pray.
"…pray without ceasing."
(1 Thessalonians 5:17)

Jesus told them "they ought always to pray and not lose heart." (Luke 18:1)

"Continue steadfastly in prayer"
(Colossians 4:2)

"…in everything by prayer and supplication with thanksgiving let your requests be made known to God."
'(Philippians 4:6)
And even more surprisingly, he injects his power into our prayers!
This begins to make sense when we remember the character of God. From the very beginning, he has been a relational God. He was complete within himself as a triune God, who had a perfect relationship within himself. He introduced us, men and women made in his image, into the world because he delighted in relationship and wanted to share it with us.
And now he delights in sharing his work with us. Like a Father building a fence with his son, he says, "Hold these nails steady. You're doing such a great job! I couldn't do this without you!" And what he means is, "I don't want to do this without you." It is his joy to include us.
In his infinite wisdom God grants power to our prayers. Power to affect his decisions (Isaiah 38). Power to change the world (2 Chronicles 7:14; James 5:16). And maybe most importantly, power to transform our own hearts, reminding us to depend on him, to trust him, and to treasure the things (and people) that he cares about.
---
God says, "I don't want to do this without you." It is his joy to include us!
---
And So We Pray…About What?
"For we do not have a high priest who is unable to sympathize with our weaknesses, but one who in every respect has been tempted as we are, yet without sin. Let us then with confidence draw near to the throne of grace, that we may receive mercy and find grace to help in time of need."
Hebrews 4:15-16
Drawing near to our great and mighty God in full confidence because we who have received Jesus are his children, we can bring ALL of our concerns to him.
Bring to him your small concerns, because he lived in this world and is fully familiar with the small concerns of life. He cares about your breakfast and your sniffles and your goldfish because he cares about you.
Bring to him your sin-struggles and unruly thoughts, because he was tempted in every way and understands our divided mind. He knows that we desire his way and yet at the same time are drawn to the world's ways.
Bring to him your huge, impossible prayers, because he is the great and mighty God of the universe, and no prayer is too big to ask, and no good thing is too big for him to accomplish.
"And the peace of God, which surpasses all understanding, will guard your hearts and minds in Christ Jesus." Philippians 4:7