Click below to listen to this post about meatballs on Candidly Kendra Eats: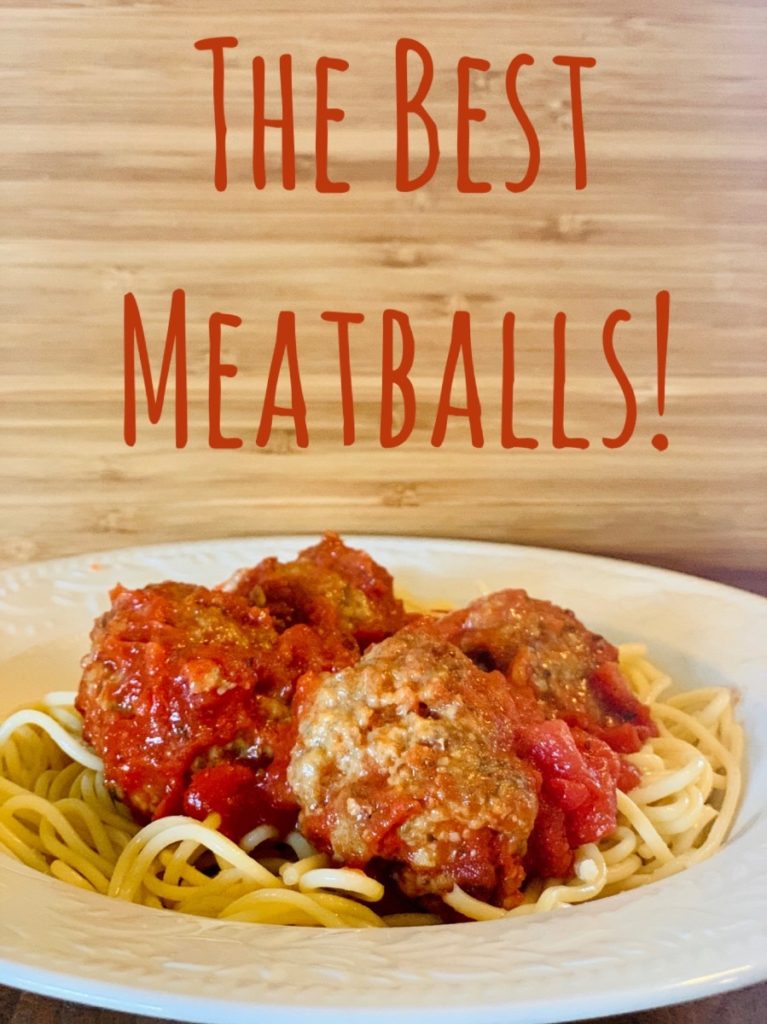 Did you ever watch Throwdown! with Bobby Flay? Steve and I used to love to watch that show.
Bobby Flay would find great cooks around the country who were known for their specialty, and he would challenge them to a "Throwdown," a blind-judged competition to see who could make their specialty the best. Sometimes Food Network's celebrity chef won, but sometimes he lost. After all, the world is filled with great chefs!
This recipe is adapted from the meatball recipe that beat Bobby Flay's on "Throwdown."
We love them! I have made hundreds at a time for spaghetti dinners for large groups. When I make them for my family I like to double the recipe and serve the leftovers on hoagie buns for my favorite sub, meatball subs!
Throwdown Meatballs Digest
Start by combining 1 pound of 80/20 ground beef with bread crumbs, eggs, milk, Parmesan cheese, finely chopped onion, minced garlic, dried basil and parsley, and salt and pepper.
Quick note about the bread crumbs: My family doesn't eat the heel of the bread. To avoid being wasteful I dry the heels and then crumble them up in my food processor. I store those dried bread crumbs in my freezer and use them for this recipe.
Also, this recipe uses a lot of eggs! Just trust me and go with it.
The original recipe calls for fresh basil and fresh parsley. I admit I never have my act together enough to use the fresh herbs, so I use dried herbs.
I mix the meat mixture by hand. It's gross, but it's way easier than using a spoon.
Then I shape the meatballs using a cookie scoop. This saves a lot of time.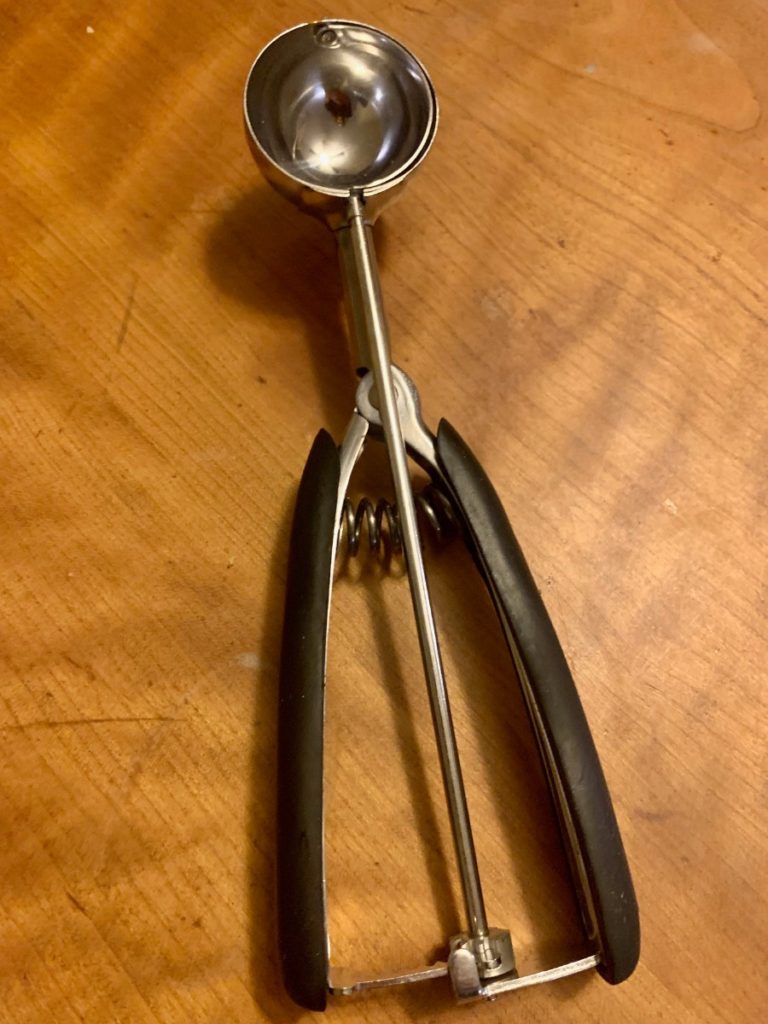 I like up the meatballs on a greased cooling rack set over a greased baking sheet. (Grease them both; you'll be glad you did!) Another option is to use a (greased!) broiler pan.
Bake the meatballs at 350 for about 30 minutes.
Then use them in any recipe you want! For example, you can stir in a jar of Ragu spaghetti sauce and serve them over spaghetti, or line them up on a split hoagie roll and top with some garlic salt and mozzarella cheese. Yum!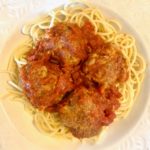 Print Recipe
Throwdown Meatballs
These meatballs are baked, which makes them incredibly easy! They are great in spaghetti and subs!
Ingredients
1

lb

ground beef (80% fat)

1¼

cup

fresh bread crumbs (or 1 cup dried bread crumbs)

4

eggs

½

cup

milk

1¼

cup

Parmesan cheese (I use the powdered stuff, but use whatever you have on hand.)

¾

cup

finely chopped onion

2

cloves

garlic, minced

1

tsp.

parsley

1

tsp.

basil

1

jar

spaghetti sauce
Instructions
Preheat the oven to 350°.

In a large bowl, stir together the meat, bread crumbs, eggs, milk, Parmesan, onion, garlic, parsley, and basil. (I use my hands.) Mix well until well-incorporated.

Shape the meat into golf-sized balls. (I use a cookie scoop.). Place each meatball on a well-greased baking sheet topped with a greased cooling rack. (This allows the meatballs to drain as they cook.)

Bake the meatballs for 30 minutes, until cooked through.

Place the meatballs in a large skillet and top with your favorite spaghetti sauce. Heat over medium-high heat until the sauce and meatballs are hot. Serve over spaghetti, or use in meatball subs.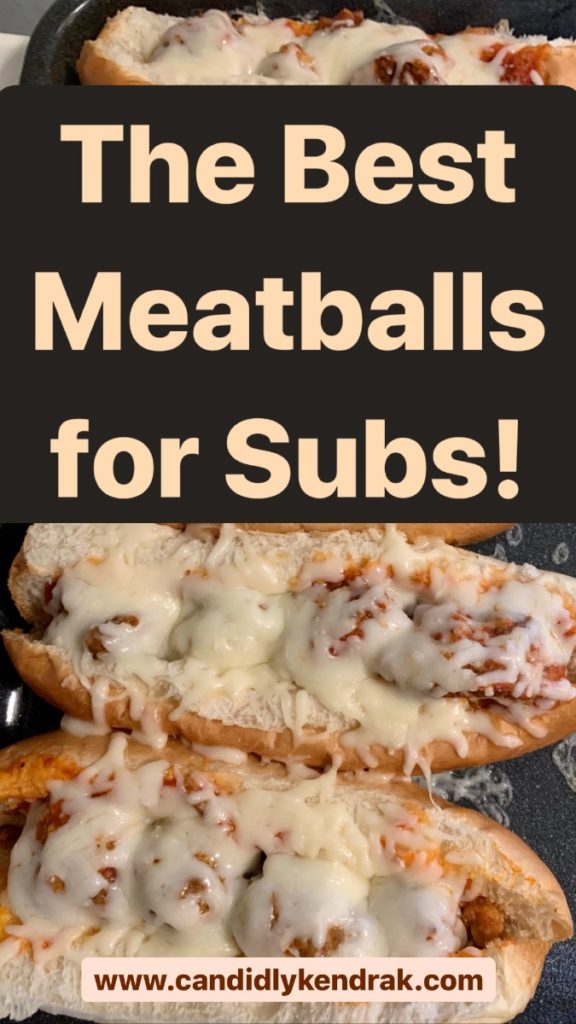 ---
Check out other easy dinners here!