Click below to hear about Oreo Peanut Butter Pie on the Candidly Kendra Eats podcast: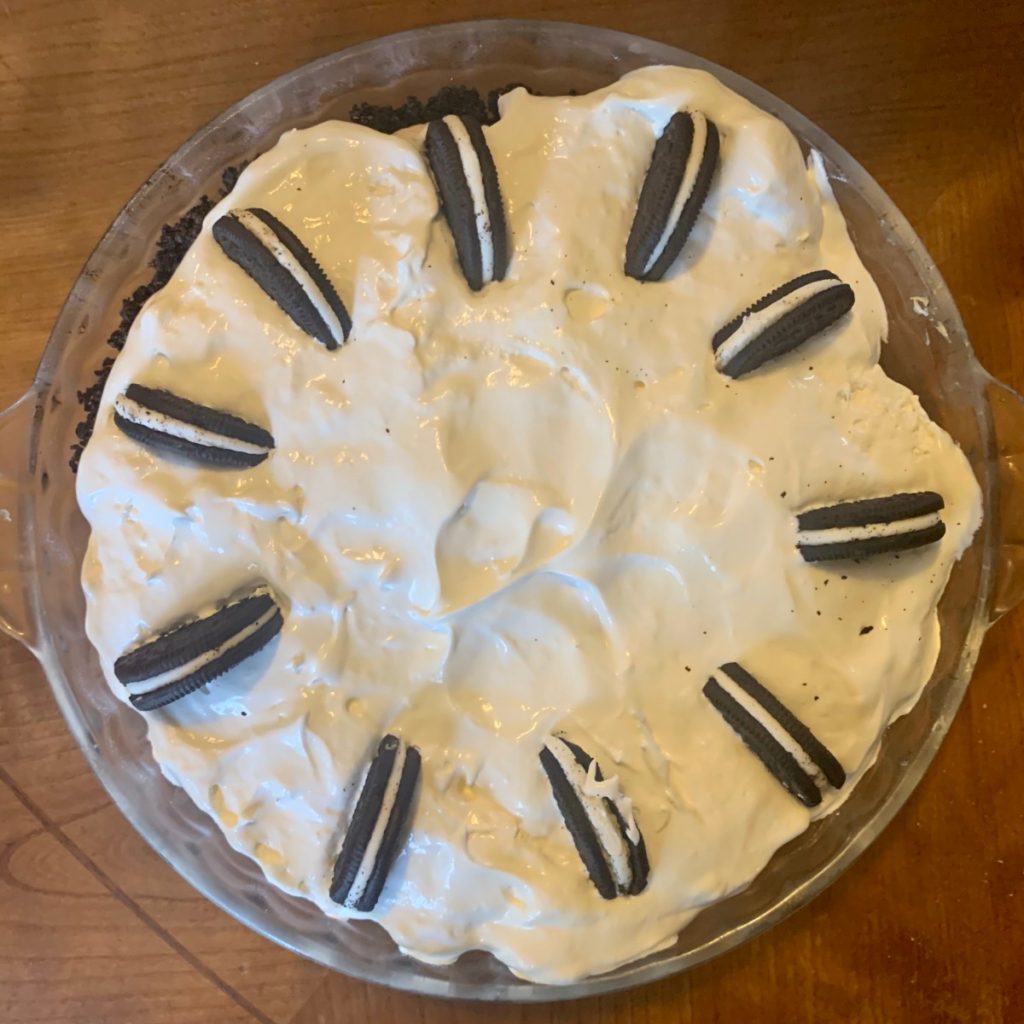 In Colorado August is our hottest month. In August I get in the car and take a drive just to be in air conditioning for a while. In August I live in tank tops. In August I don't want to bake.
But even in August I still want chocolate and peanut butter. And pie.
So this dessert became a necessity.
I fiddled around with a recipe that I found in a Taste of Home magazine*, and this Oreo peanut butter pie was the happy result. Everyone agrees that this recipe is a keeper!
This pie is a rich and creamy peanut butter filling in a simplified Oreo crust, topped with whipped cream! No baking, no fuss! So good!
---
A Quick Note: This pie's filling would make an AMAZING dip for apple slices.
---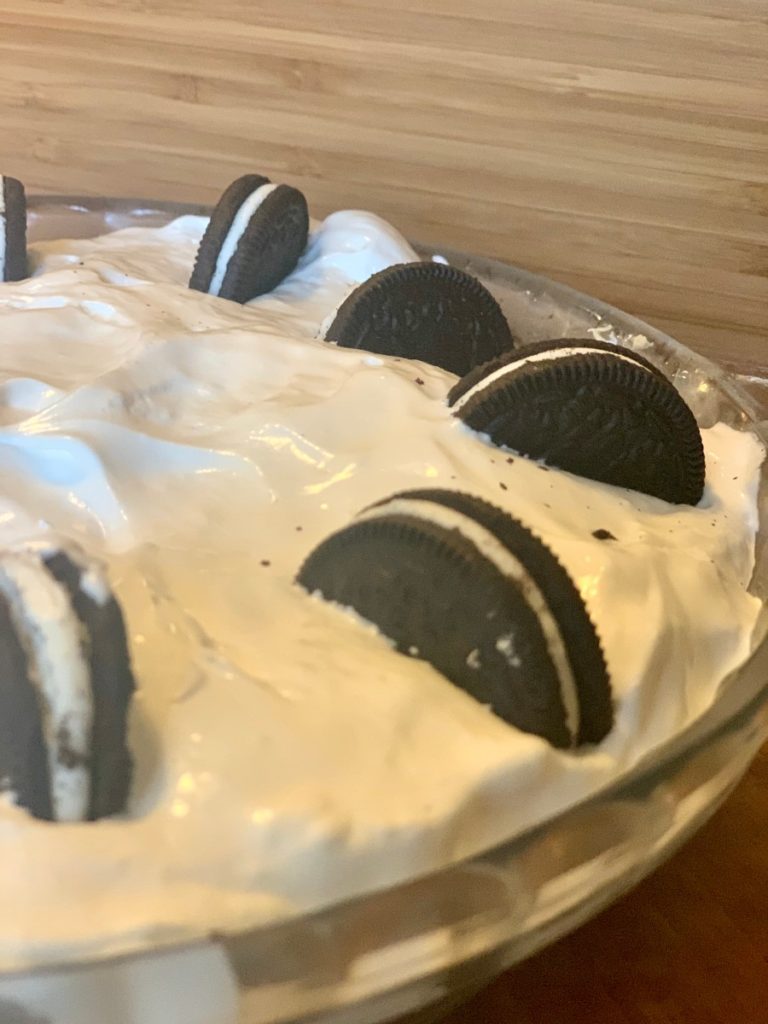 Oreo Peanut Butter Pie Digest
Take one row of double-stuffd Oreos and blend them into crumbs. Press these crumbs into the bottom of a greased 9 inch pie dish. Freeze the pie dish for 15 minutes while you take care of the next step. (This homemade crust is crumbly, but I appreciated how simple it was. Of course, you can simplify further and use a pre-made crust.)
Blend together 1 block of cream cheese and 1 cup of peanut butter. Add 3/4 cup of powdered sugar. Then gently stir in 8 oz. of thawed cool whip.
Take a spoonful or two of this creamy, amazing mixture for yourself, and spread the rest into the crust.
Spread 8 oz. of cool whip over the top of the pie. Decorate with more Oreo cookies, if your kids haven't eaten them all before you're done. (If they have, you can decorate with hot fudge or chocolate syrup.)
Refrigerate until serving.
And enjoy!!
Here's the recipe: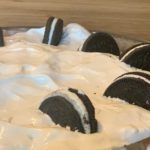 Print Recipe
Oreo Peanut Butter Pie
This no-bake, no-fuss pie is a great treat for the hot summer months
Ingredients
20

Double Stuf Oreo cookies, divided

8

oz.

cream cheese, softened

1

cup

peanut butter

¾

cup

powdered sugar

16

oz.

cool whip, divided

hot fudge or chocolate syrup, optional
Instructions
In a food processor (see note) crush your cookies into crumbs. Press those crumbs into a lightly greased 9-inch pie plate. Freeze for 15 minutes

In a medium bowl, blend together the cream cheese, peanut butter, and powdered sugar. Gently fold in half the cool whip until very well mixed. (See note) Carefully spread the filling into the pie crust. Top with the remaining whipped cream.

Decorate the pie with oreo cookies, or hot fudge or chocolate syrup. Chill for 1 hour before serving.
Notes
Note:
No food processor? Try a ziploc bag with a hammer. (But seriously!)
This filling mixture would be incredible as a dip for apple slices!