Have you tried Dalgona Coffee yet? The pictures floating around on the internet caught my attention. Seriously, look at that beauty!
Here's what I know about Dalgona Coffee:
It's Korean. I think. Because the stock photo was labelled "Korean Dalgona Coffee."
The froth is made of instant coffee, sugar, and boiling water, whipped until it is light and beautiful like a coffee cloud.
You serve that frothy goodness over cold milk.
Coffee lovers beware. You're welcome! And also, I'm sorry.
I've been a black coffee drinker for three years. For three years I have enjoyed my coffee calorie-free and fuss-free. But I've gone back over to the dark side, because this sugary, creamy, bougie coffee is blowing my mind!
First off, a disclaimer: My Dalgona coffee isn't as beautiful as the picture above. For one thing, there is no space in my house that is that free of clutter. And for another thing, ain't nobody got time for that.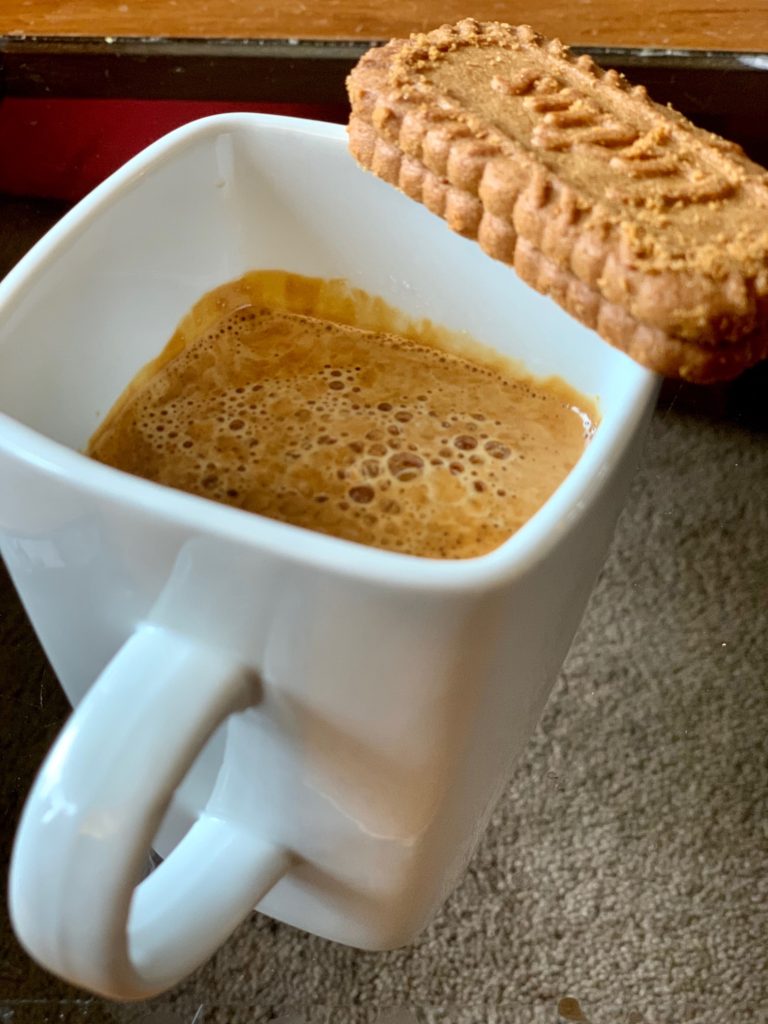 After I've done all the cookie-dunking and coffee-sipping, when I get to the bottom of the mug I pull out a spoon to make sure I don't miss the heavenly creamy coffee at the bottom of the mug.
Oh, and also, you may be thinking, "Ew, instant coffee?!" I understand. But get over it. You'll thank me later.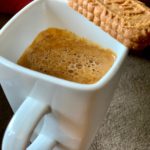 Print Recipe
Dalgona Coffee
This sweetened, whipped coffee served over cold milk is going to change your life.
Ingredients
1 ½

tbsp

instant coffee granules (I use Folgers)

1 ½

tbsp

sugar

1 ½

tbsp

boiling water

1

cup

cold milk
Instructions
Fancy Instructions
Combine instant coffee, sugar and boiling water in a bowl and whisk with an electric mixer until frothy and whipped, like whipped cream.

Pour milk over ice cubes into a mug.

Spoon the coffee mixture over your milk.

(Place it in the perfect setting in your perfect home and take an Instagram picture. Don't drink it; it's too pretty.)
Kendra's Good Enough Instructions
In the bottom of a mug, combine instant coffee, sugar, and boiling water. Whisk it together with a cheap electric milk frother for 1-2 minutes until you get tired of holding it. It won't be perfect, but it will be light-colored and thickened. That's good enough!

Pour milk into the mug.

(If you must take a picture for your blog, push everything off the coffee table. Take a picture. Realize that there is trash on the floor under the coffee table that you can see in the picture. Pick that up and then take the picture again. Good enough! Drink up!)