Click below to listen to this on the Candidly Kendra Eats podcast: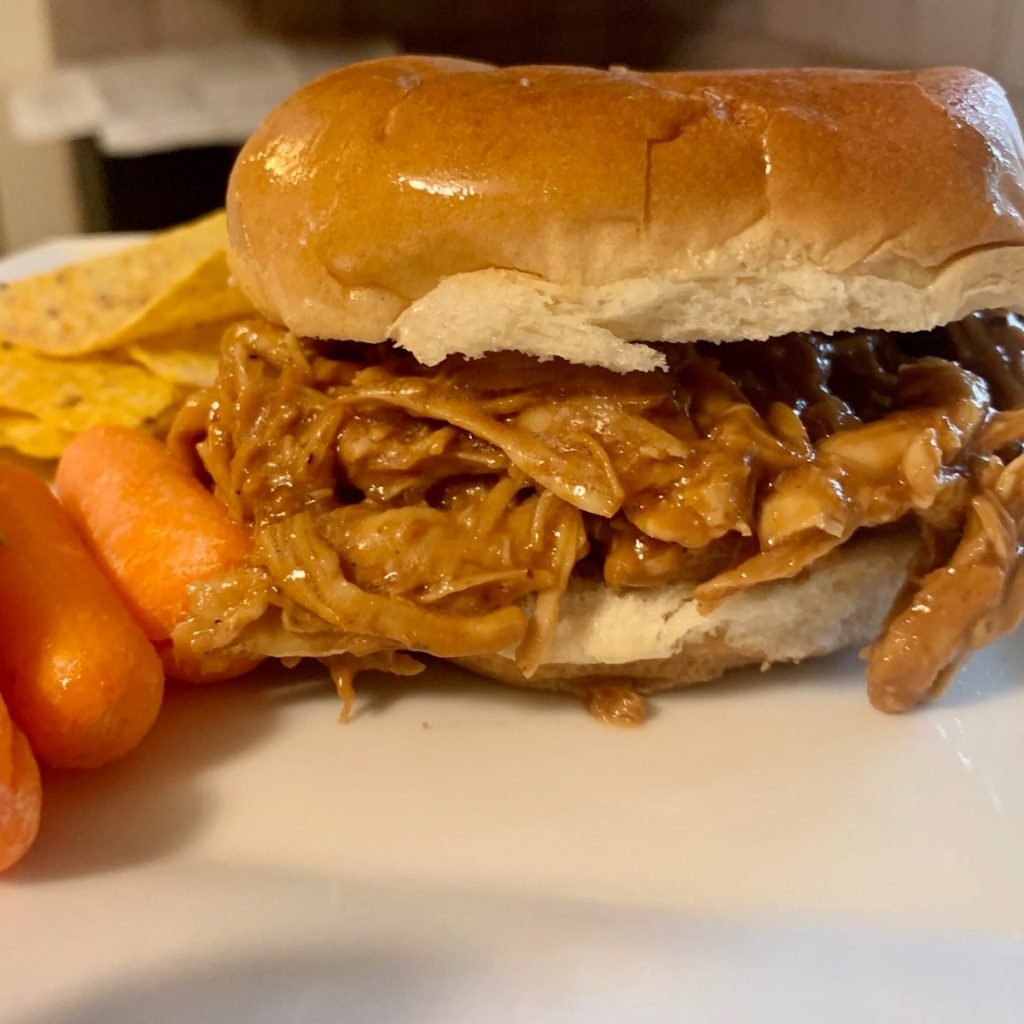 A while ago my friend Alexandra had a few friends over to her house. We played backyard games, walked around the underrated Paint Mines in Calhan, Colorado, and generally had a blast.
When it was time to feed the crowd, Alexandra handled it like a pro with these amazing chicken sandwiches. I ate two, and then took a ton of it home with me. (She made enough to feed the entire town of Calhan, Colorado, which actually isn't saying much. No offense, Calhan.)
I definitely had more than my fair share! Thank you, Alexandra, for being so generous.
I'm still dreaming about those sandwiches.
They are tangy from barbecue sauce and Italian dressing; they are slightly sweet from a touch of sugar. And they pair perfectly with sweet Hawaiian buns.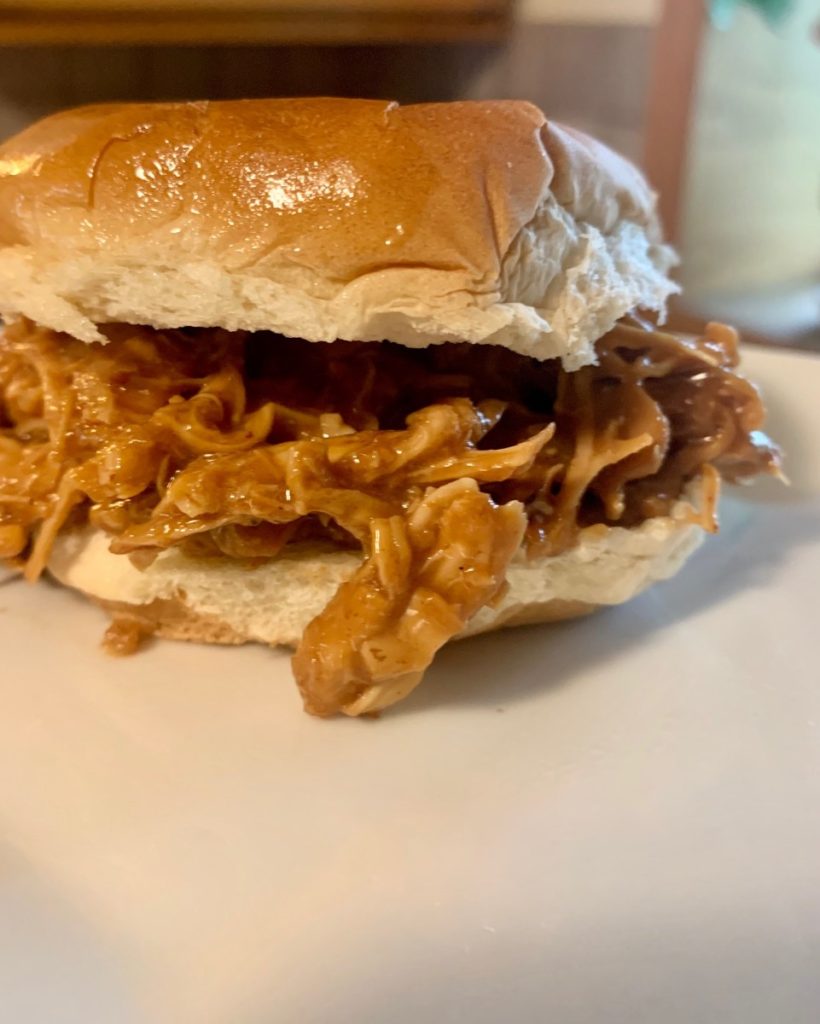 Playing with the recipe back home, we discovered that they are just as yummy if you add a slice of American cheese or a sprinkle of some grated cheddar.
Personally, my favorite topper is a little scoop of coleslaw. I LOVE coleslaw with barbecue sandwiches. Wait, pardon me, did I say "with"? I mean "on." Am I the only one that does this? I have never seen anyone else put coleslaw on a sandwich, but I can't think of why the world hasn't caught on to this genius idea yet.
Anyway, you've gotta give these sandwiches a try!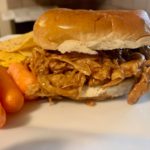 Print Recipe
Alexandra's BBQ Chicken Sandwiches
These sandwiches have the perfect tangy-sweet barbecue flavor and are great for crowds!
Ingredients
3

lbs

chicken tenderloins

18

oz.

barbecue sauce

2

tbsp

Worcestershire sauce

2

tbsp

brown sugar

½

cup

Italian dressing

sweet Hawaiian buns

American cheese (as desired)

coleslaw (as desired)
Instructions
Add chicken to a greased crockpot.

Mix together the barbecue sauce, Worcestershire sauce, brown sugar, and Italian dressing. Pour this mixture over the chicken. Cook on low 8 hours or on medium 4 hours. If using frozen chicken, cook on low 8-10 hours, or on high for 2 hours, and then on low for 6 hours.

Shred the chicken with forks, or better yet, dump portions into a kitchen aid mixer with the paddle attachment and turn on to low power to shred it.

Serve on Hawaiian buns. Add coleslaw or cheese, as desired.
Notes
Cut the recipe in half if you want to serve just your small family with a few leftovers.