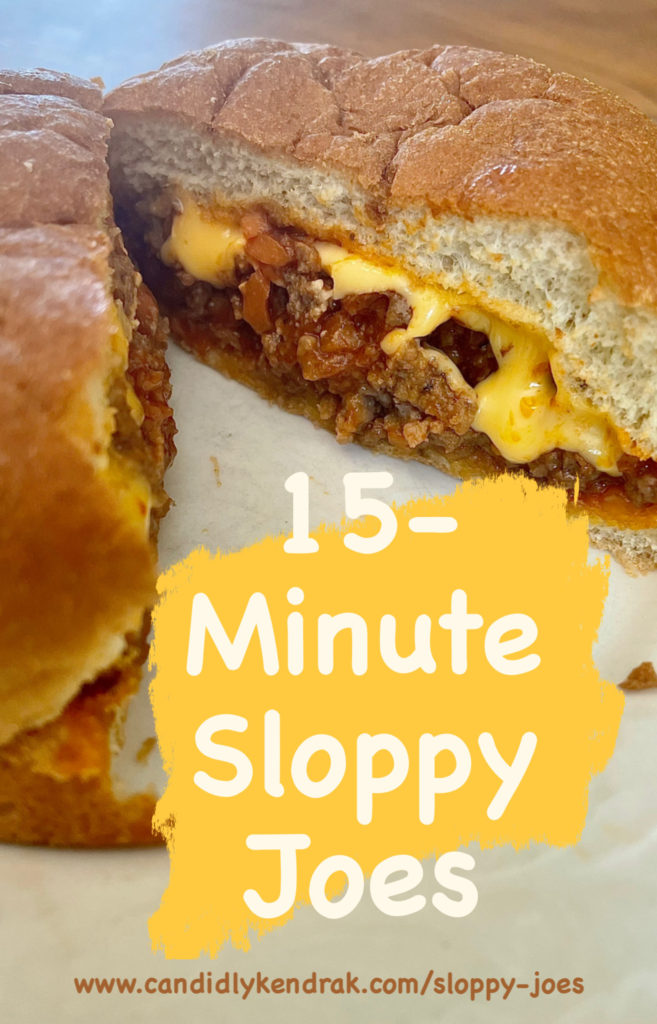 I can't be the only one who loves sloppy joes, right? Right??
When I was a kid, sloppy joes were my go-to birthday dinner request. I wanted sloppy joes and chocolate meringue torte. It was a little confusing for the palate, but oh-so-good!
Despite my appreciate for this dinner lineup underdog, I never knew how to make them – well, apart from the can of Manwich I could find at Walmart.
But one day, with a pound of ground beef in the freezer, a full bottle of ketchup left over from the prior weekend's grilled burgers, I had the bright idea to see if ketchup could form the foundation for a good sloppy joe sauce. And you know what? It was perfect!
(As it turns out, I didn't even have to open that bottle of ketchup – I used up all the other half-used bottles instead. Is it just me, or does everyone have multiple bottles of ketchup in their fridge at all times?)
You've gotta try this recipe! It came together in just 15 minutes and fed the crowd that happened to be at my house when dinnertime rolled around. And bonus: I sneaked a few handfuls of veggies into the mix as well!
Here's how you do it!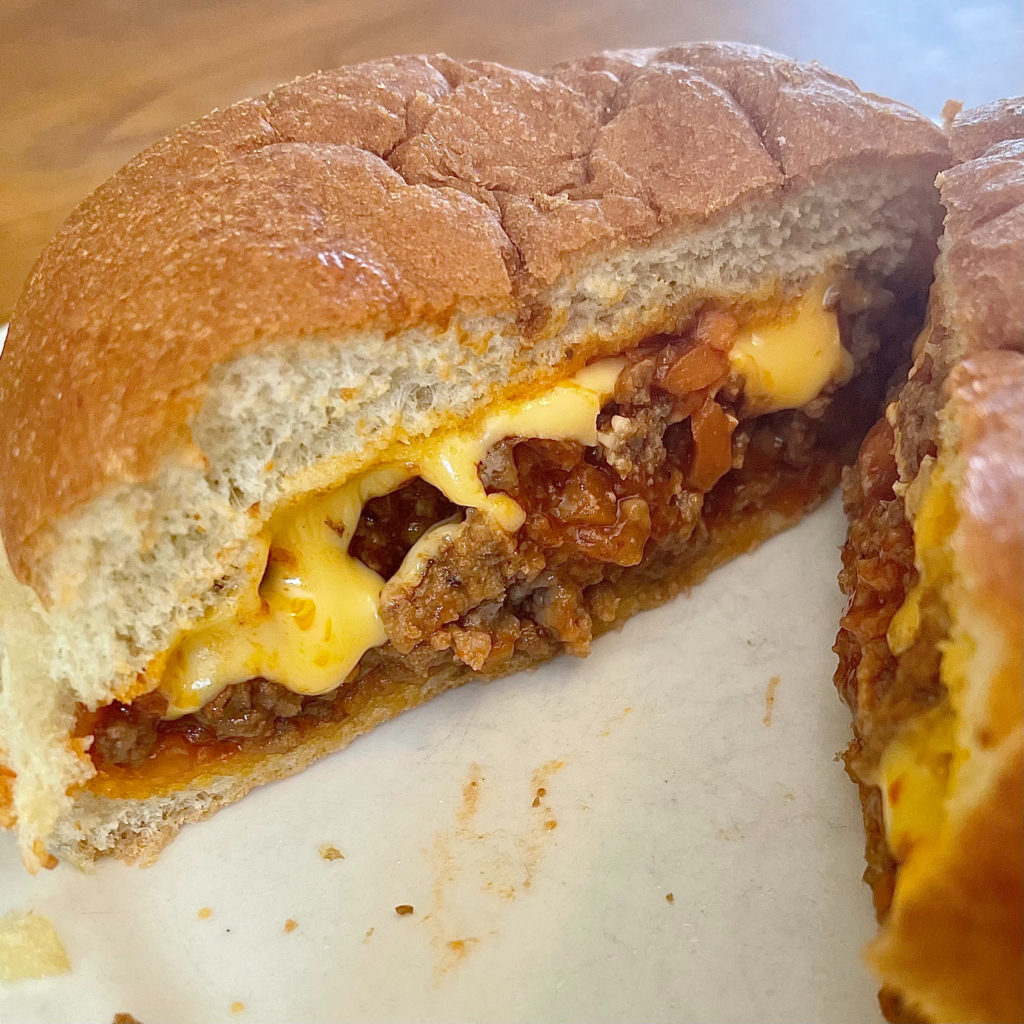 15-Minute Sloppy Joes Digest
In a large skillet, cook together 1 lb ground beef, 1 chopped onion, and 4 carrots, finely chopped. (My family isn't very fond of a strong onion taste, so I only used 1/4 onion. I chopped it very finely along with the carrots in my food processor. I used baby carrots and just estimated the amount. There is a lot of room for adjustment here.)
Cook and stir the beef, onions, and carrots until the beef is cooked through. Drain off the fat. Add a few dashes of Worcestershire sauce and cook 2 minutes longer over medium-high heat.
Add 1 cup ketchup, 2 teaspoons mustard, and 3 tablespoons brown sugar. Heat and stir until warmed through.
Meanwhile, wrap 6 hamburger buns in foil. Heat in a 400 degree oven for 5 minutes.
Pass the buns, sloppy joes filling and slices of American cheese, and let your family assemble their own.
Note: We had enough filling to make 8 sloppy joes. I think that's because the carrots added bulk. We also didn't fill the sloppy joes particularly generously.
Another note: You may use cheddar cheese if you prefer it. But I prefer American cheese because I love the melty texture on these hot sandwiches.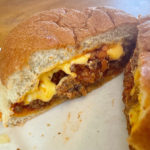 Print Recipe
15-Minute Sloppy Joes
It's time to give this dinner lineup underdog another chance. These are chock-full of veggies but your family will never know it!
Ingredients
1

lb

ground beef

1

small onion, finely chopped

4

carrots, finely chopped

2

tsp

Worcestershire sauce

1

cup

ketchup

2

tsp

yellow mustard

3

tbsp

brown sugar

6

hamburger buns

6

slices

American cheese
Instructions
In a large skillet, cook the ground beef, onion, and carrots over medium high heat, stirring often, until the beef is cooked through. Drain.

Add Worcestershire sauce. Cook for 2 minutes more.

Add ketchup, mustard, and brown sugar. Heat and stir until warmed through.

Scoop the filling onto warm hamburger buns. Top with slices of cheese.