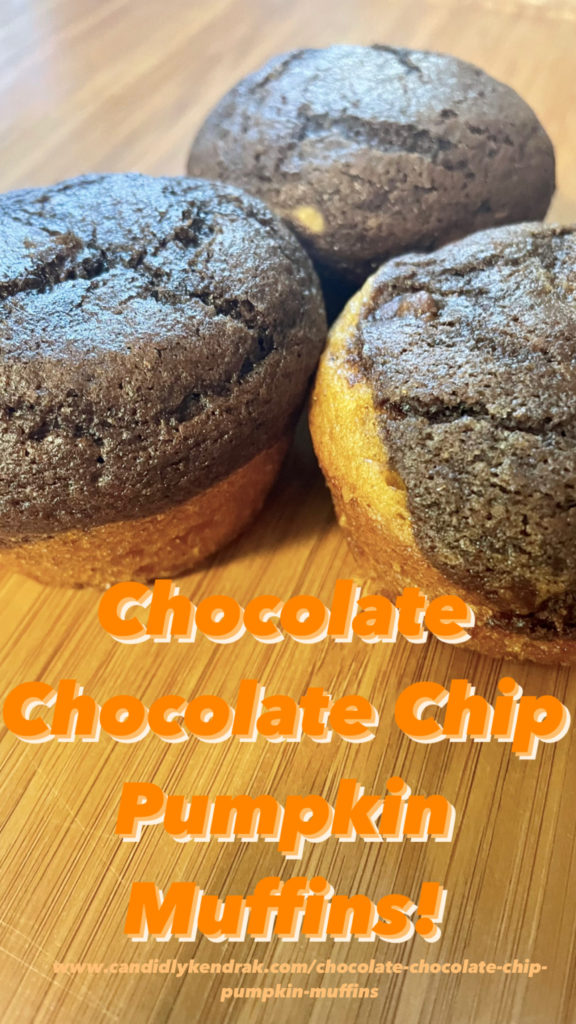 Mom always filled her kitchen with smells of baking goodies. Our friends all knew that the best treats were stored away in the freezer. Not popsicles or Marie Calendar frozen pies, but dozens and dozens of cookies and cupcakes and other delicious treats that were available in seemingly unlimited quantities for everyone who entered the home.
And every fall the lineup included Mom's delicious pumpkin bread. She would bake several loaves at a time and leave a sliced loaf on the kitchen counter for any passers-by.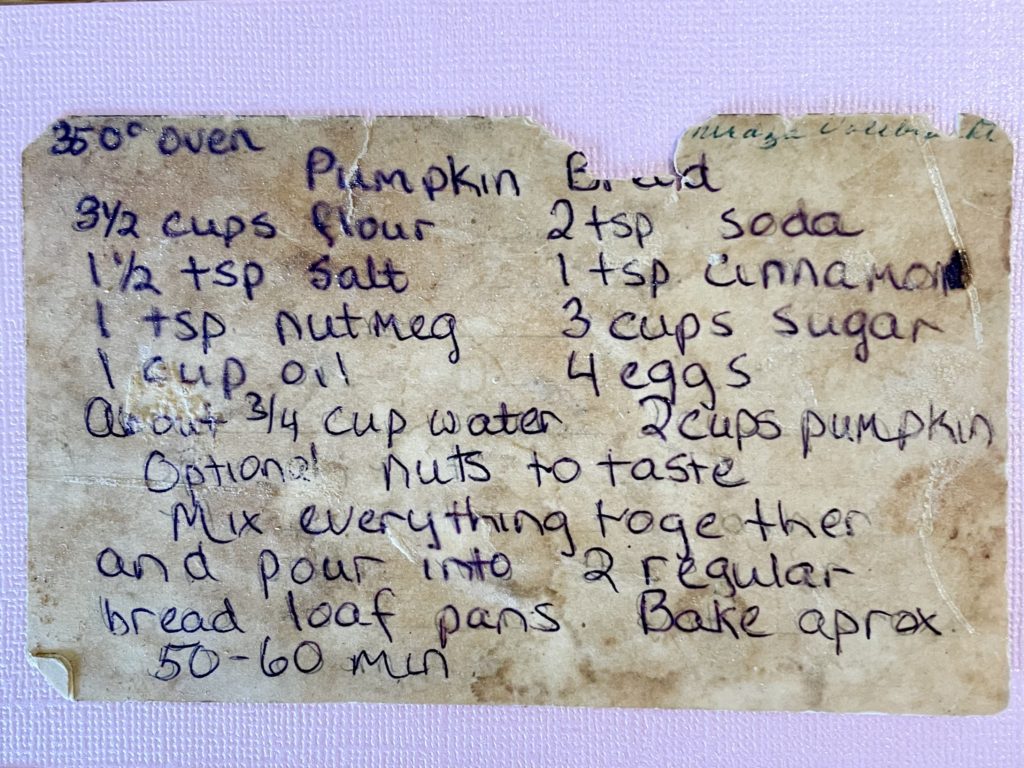 Two years ago, as the tumor had just made itself known, pumpkin bread was conspicuously missing from Mom's counters. I tried to bake some on her behalf, but she just didn't have the appetite for it, her tastebuds burned by chemotherapy.
This year the tradition still sticks, though. Mom isn't here to make and enjoy her pumpkin bread. (PAUSE… Take a minute and just imagine what heavenly pumpkin bread Mom is enjoying now instead.) But despite her absence, my own tastebuds crave the treat Mom shared with me every fall for the first forty-two years of my life.
But this year – dare I say it? – I think I took Mom's recipe one notch closer to the version they must serve on the other side of the pearly gates.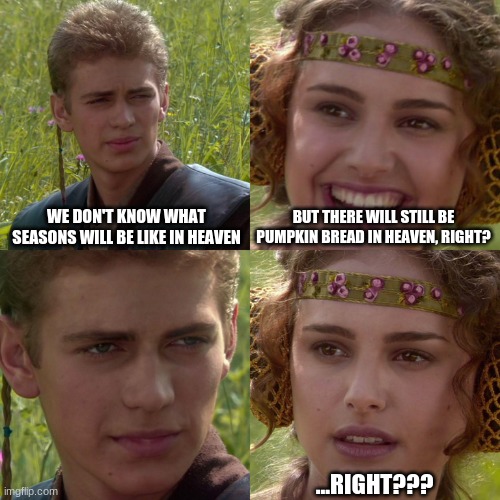 I took a hint from my new favorite zucchini muffins, added a touch of cloves to Mom's pumpkin bread batter, and topped the muffins with a chocolate-chocolate chip layer.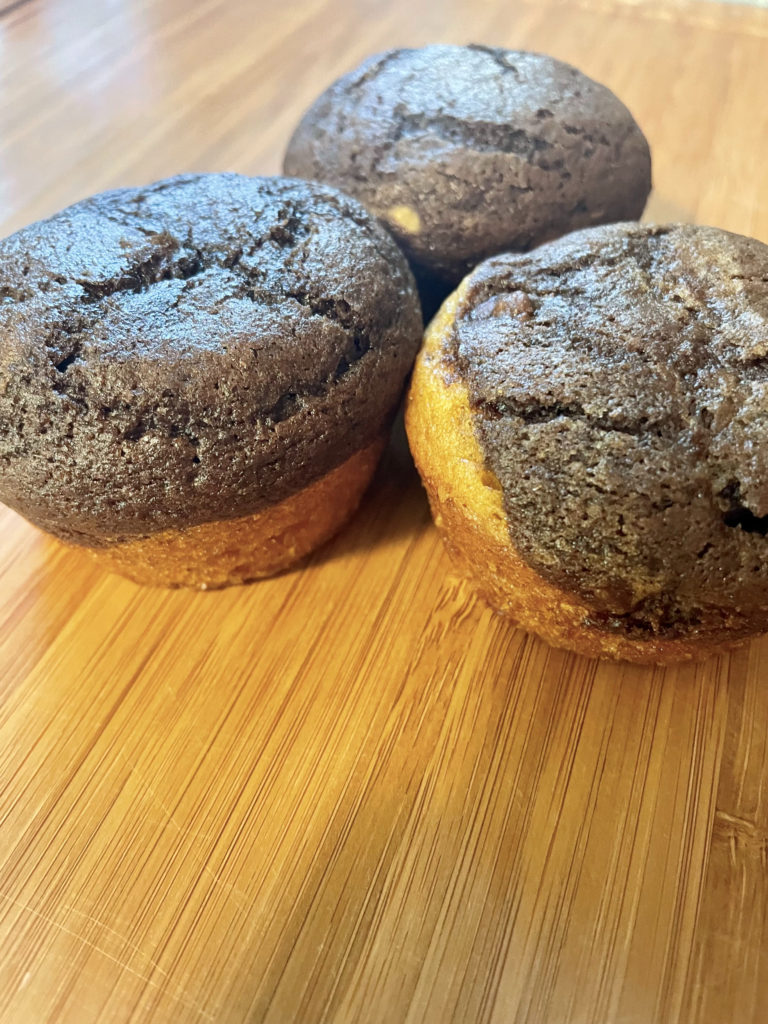 Dee.
Lish.
Us.
Here's how you do it!
Chocolate Chocolate Chip Pumpkin Muffins
Put 1 cup (I use 1/2 can) of pumpkin puree into a medium bowl. (You'll usually find pumpkin puree in the baking aisle.) Add 1 1/2 cup sugar, 1/2 cup oil, 1/2 cup plus 2 tablespoons water, and 2 eggs. Mix very well.
Add 1 3/4 cup flour, 3/4 tsp. salt, 1/2 tsp. nutmeg, 1 tsp. baking soda, 1/2 tsp. cinnamon, and 1/4 tsp. cloves. Stir well so no large lumps of flour remain.
Pour half of the batter into a small bowl. Add 3 tablespoons cocoa powder and 1/2 cup chocolate chips.
Grease a muffin pan or line it with paper liners. Fill each muffin cup 1/3 full with the pumpkin mixture. Top with chocolate mixture to make it 2/3 cup full.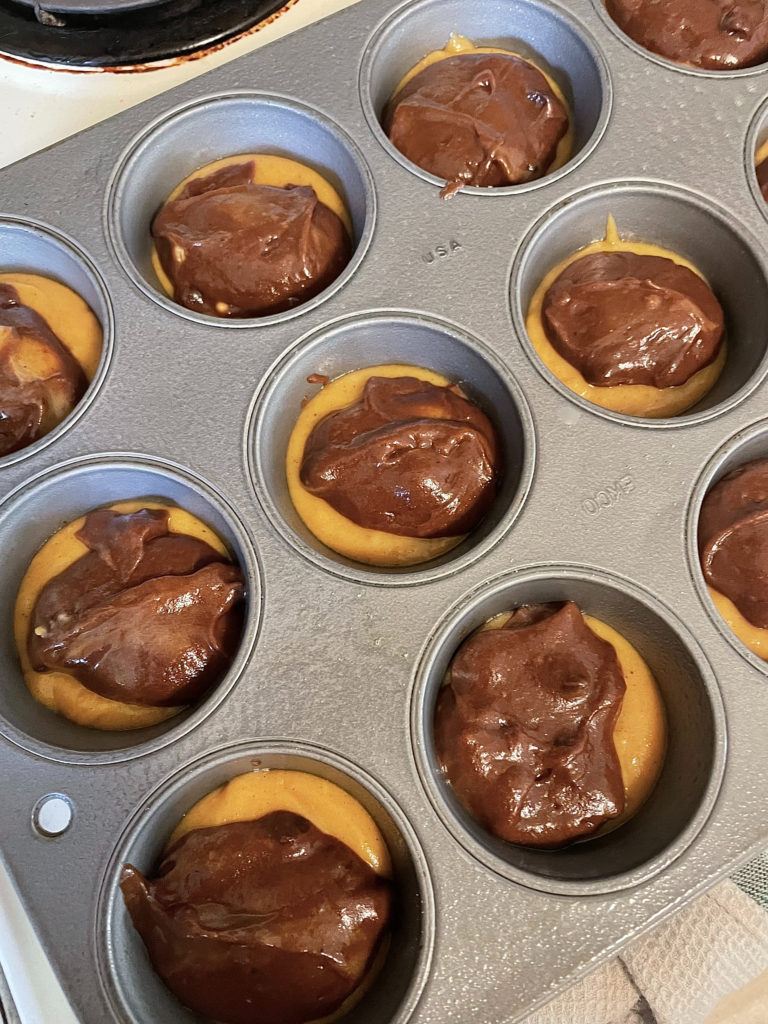 Bake in a 350 degree oven for 15-18 minutes until a toothpick inserted in the center of one the largest muffin comes out clean.
Cool on a wire rack. Then store in a ziplock back for a few days. These muffins are even better the second day. (Note: they freeze very well.)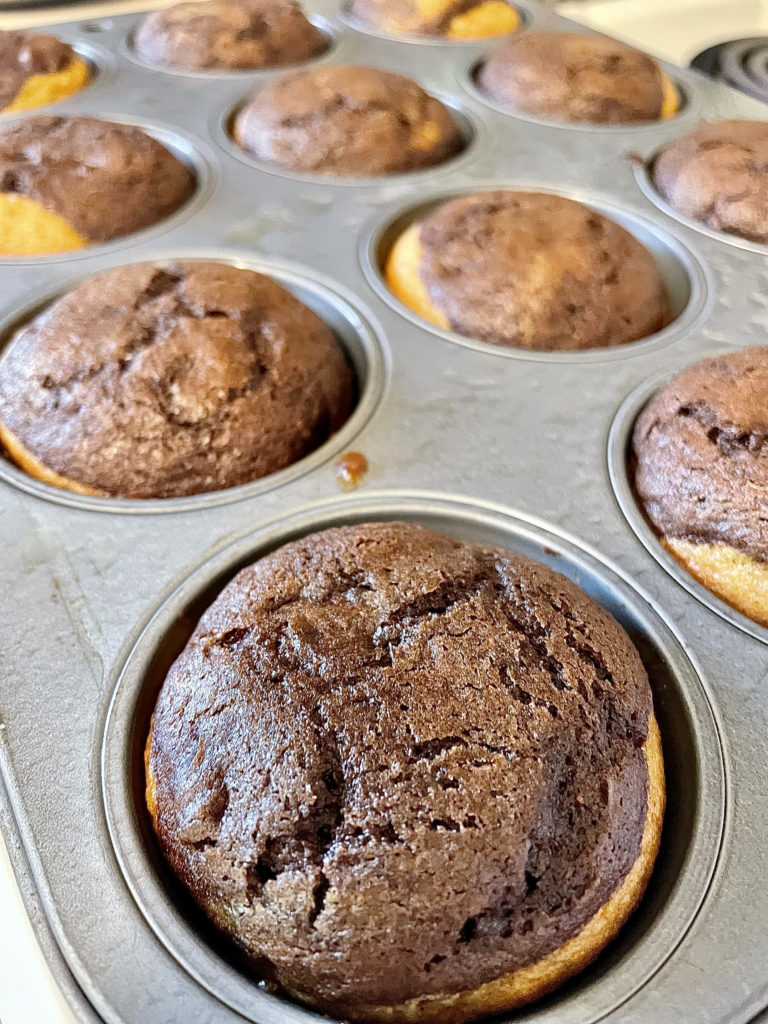 For Mom's original pumpkin bread recipe, make as above, except leave out the cloves, cocoa, and chocolate chips. Bake in a loaf pan for 50-60 minutes.
Enjoy!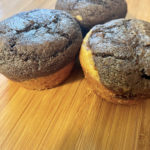 Print Recipe
Chocolate Chocolate Chip Pumpkin Muffins
This recipe perfectly matches the flavors of fall with a touch of chocolate in a muffin for grabbing on the way out the door!
Ingredients
1

cup

pumpkin puree

1½

cup

sugar

½

cup

oil

¼

cup

plus 2 tbsp. water

2

eggs

1¾

cup

flour

¾

tsp

salt

1

tsp

baking soda

½

tsp

cinnamon

½

tsp

nutmeg

¼

tsp

cloves

3

tbsp

cocoa powder

½

cup

chocolate chips
Instructions
In a medium bowl, combine pumpkin, sugar, oil, water, and eggs. Stir well.

Add flour, salt, baking soda, cinnamon, nutmeg, and cloves. Stir very well.

Pour half of the batter into a small bowl. Add cocoa powder and chocolate chips.

Prepare a muffin tin by lining it with muffin liners or spraying it with cooking spray.

Pour the pumpkin mixture in to the muffin cups to fill about ⅓ full. Top with chocolate mixture to fill to ⅔ full.

Bake for 15-18 minutes until a toothpick inserted in the largest muffin comes out clean.

Allow to cool for 5 minutes. Carefully remove to a wire rack and cool completely.