Click below to listen to this post about spiritual practices on the Candidly Kendra Podcast: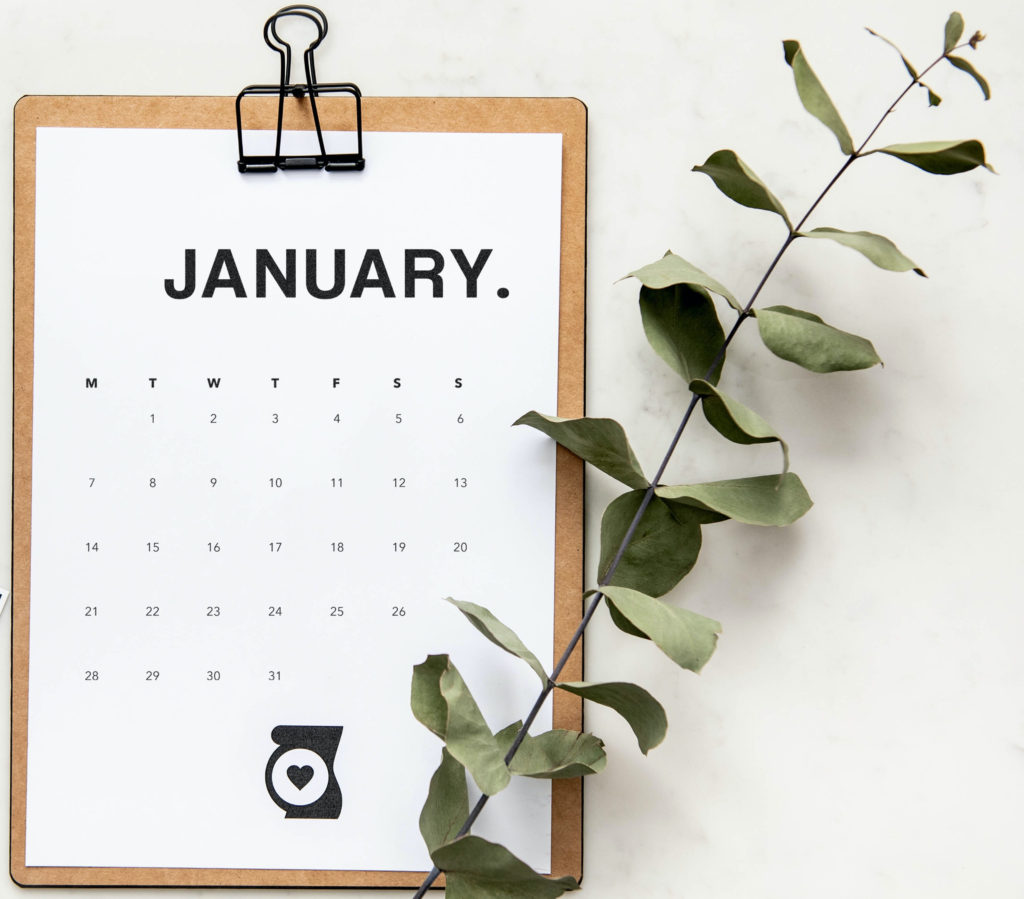 I'm not naturally a very neat person. I have to admit that often when I look around my house and see the mess, I can't wrap my head around where to start – or I don't want to wrap my head around where to start – and then I never start.
Instead I sit on the couch with a book (ahem, or Netflix) and let the mess grow.
Well, recently, after a few months of couch-sitting, I finally had enough. I had to clean my house. It was out of control. There were a million jobs that desperately needed to be done, and I had to start somewhere.
So I got on the internet. (Ha! Not where you thought I was going with that, right?)
I found FlyLady.Net, and started eating the elephant one bite at a time.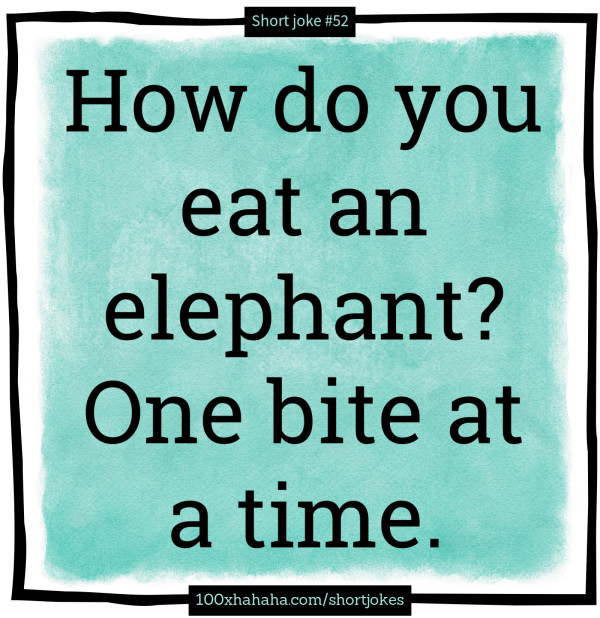 Fly Lady's housecleaning premise is that if you can work on your house a little bit at a time, and keep up with a few daily routines, you can get control over the chaos ("can't have anyone over syndrome") of your home. She's adorable and old-fashioned and I kind of love it.
And now my house is cleaner than ever! (But listen, I'm still me. There are still piles. But they're clean piles.)
Applying Fly Lady Principles To Spiritual Practices
When my friend asked me if I had some ideas about how she could get a handle on all the great spiritual practices that she believed she should do, and which she wanted to do, but which felt overwhelming to tackle as a whole, I thought of Fly Lady.
What if we could take a little bit of time every day to turn our eyes to the Gospel truth? A different practice every day to take us into God's throne room; simple routines to manage spiritual chaos, so to speak.
So my friend and I came up with a plan. We're going to give God fifteen minutes of an intentional spiritual practice every day. Seven different spiritual practices, one for every day of the week.
We're setting up routines, building great spiritual habits, and putting ourselves in the path of the gospel every day.
---
Subscribe Here to Keep Up With Candidly Kendra's New Posts!
---
But Wait, Just A Little Bit of Time?
I know! It doesn't feel right to say that we will give God a little bit of time each day. He deserves every moment!
But we want to:
Get Started
I don't know about you, but when I have a list a mile long, and hours of work to do, sometimes I just…don't. But when I have given myself permission to do just a little bit, I feel empowered rather than overwhelmed.
Avoid Burnout
When I started cleaning my home, I was tempted to go on a four hour-long cleaning binge. Once I finally got started I felt like I shouldn't stop! But I also knew that if I spent four hours today, I might wait another year before I'm ready to do that again. Instead I needed to leave myself wanting more. With a fifteen minute cleaning time limit I'm able to do a little bit today, and a little bit tomorrow, over and over, and avoid burn-out. Spiritual practices can work the same way.
Prime The Pump
Even though we are officially dedicated to fifteen minutes of spiritual practices every day, I am confident that these activities will essentially prime the pump for our relationship with God, so that we will find ourselves connecting with God in an ongoing way through the day, because his loving presence will already be on our minds.
Leave Room For Adjustment
Finally, I'm not the boss of you. I want to leave you room to take these suggestions about spiritual practices and "time limits" and make them fit your preferences and lifestyle. Do you have toddlers? Maybe 5 minutes in a locked bathroom while a movie is playing for the kids is the best you can promise. Perfect! You'll see that even 5 minutes makes a difference! Empty Nester with an Investigator Worship Style? You might like to make your goal one hour. Have at it!
My Spiritual Practice Routines For Every Day of The Week
My daily Fly Lady housekeeping checklist looks like this.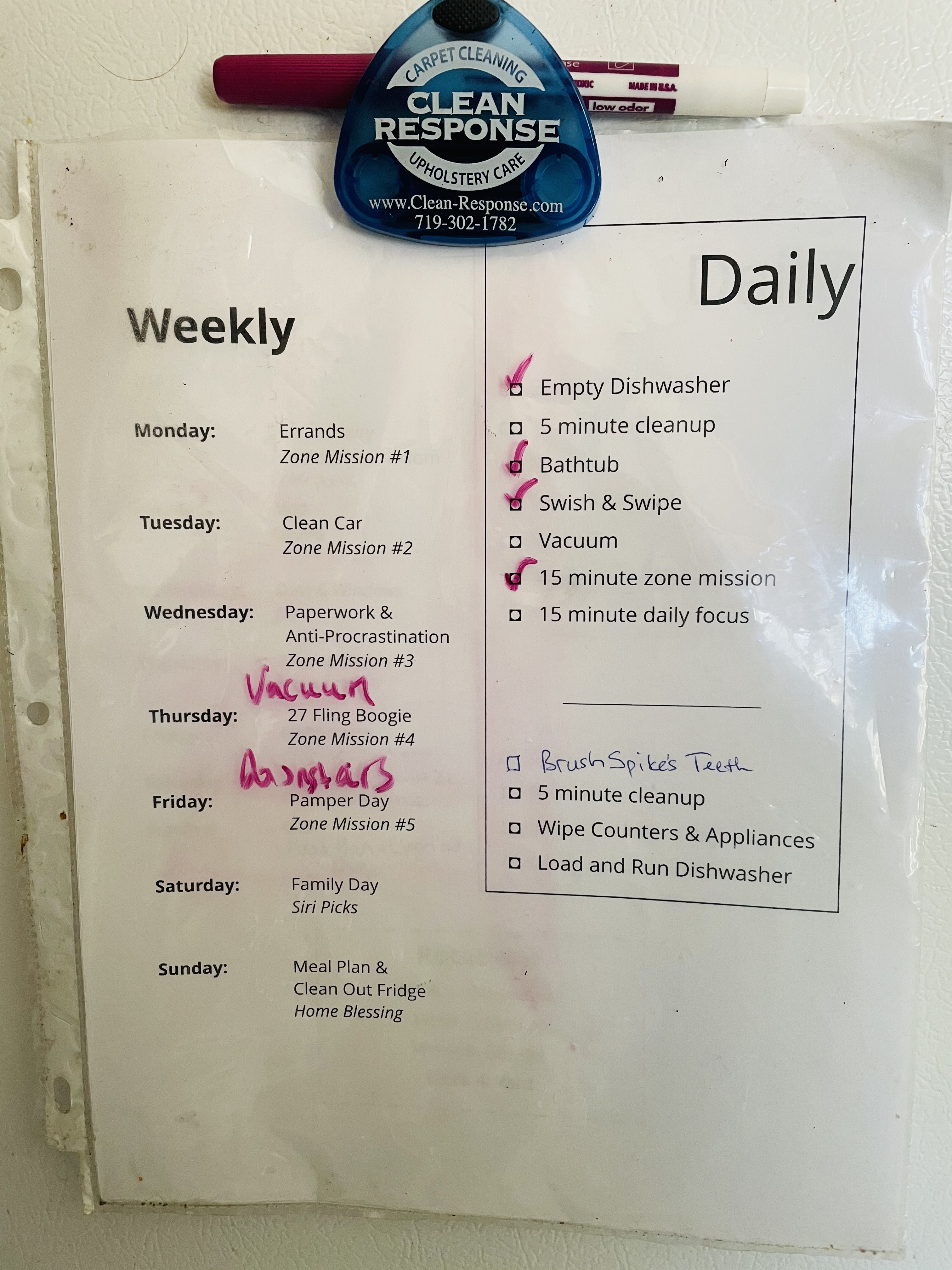 I have routines for every day that help maintain the things that are already clean, plus zone missions to take care of deep cleaning fifteen minutes at a time, plus a daily focus. Mondays are for errands, Tuesdays are for cleaning out my car, Wednesdays are for paperwork, etc.
So we've taken that idea, along with some alliteration, and applied it to our daily spiritual practices:
Sunday Sabbath Day
Monday Memorization & Meditation Day
Tuesday Teaching Day
Wednesday Worship Day
Thursday Thankfulness Day
Friday Friends Day
Saturday Scripture Day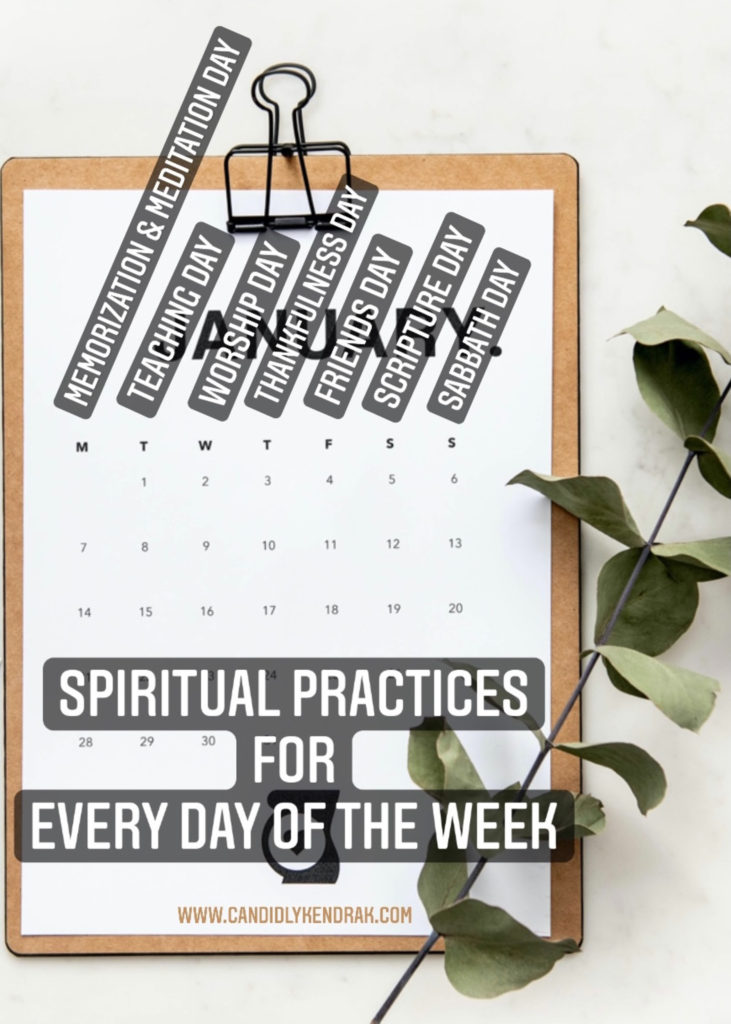 Let me show you what this can look like.
Sunday Sabbath Day
I hope that you have a church community that you can fellowship with on Sundays.
For our Sunday Sabbath Day, we will also will connect with God in any way that works best for us. The goal is only to come before God prayerfully and take the time to intentionally dedicate our upcoming week to Him.
Monday Memorization and Meditation Day
I think memorization may be one of the most beneficial and under utilized spiritual practices. You can't imagine how the verses you've memorized permeate your day. You can think through these verses in all those in-between moments: waiting in the school line, going to the bathroom (really!), doing the dishes, waiting for the family to come to the dinner table.
Wondering how to choose which verses to memorize? As you read Scripture make a note of any verses that you want to memorize. Or use this list or this one.
Tuesday Teaching Day
On Tuesdays we're going to let someone teach us from God's word. You can listen to sermons from your favorite pastor, read a great book, work through a great Bible study, or listen to a great podcast.
Remember to do this in small bites so that you don't get burnt out! You don't get a prize for finishing a book quickly, but you do reap great fruit from consistency in God's word! (This is a tricky concept, make sure you read my article "Spiritual Practices: The Right and The Wrong" for more clarity on this topic.)
I recommend:
Wednesday Worship Day
Wednesdays stretch me. Taking the time to slow down my mind and just worship God doesn't come naturally to me. But some of you will look forward to this day the most each week!
On Wednesdays we will play our favorite worship music and let our souls delight in God. Listen to the words and just revel in his goodness.
(Do you have worship playlist recommendations? Please comment below and let me know!)
Thursday Thankfulness Day
On Thursday we start the day by asking God to show us the good things he gives us. Spend the day noticing all the good gifts from God – large and small. Thank him every time you notice one. Simple. And paradigm-shifting.
Friday Friends Day
Friday is the day that we will dedicate to praying for our friends. If you're like me (and I bet you are!) you mean to pray for your friends, but somehow you just kind of never get around to it. So now, Friday is our day!
Of course I don't mean that you can't pray for your friends any other day. Please pray for them any opportunities you have, but at the very least, every time Friday rolls around, you will bring their needs before God.
While youre at it, pray for your enemies, too.
Saturday Scripture Day
On Saturdays we will read the Bible.
Of course, I don't mean to indicate that we won't read the Bible any other day of the week, but on Saturday I think the slower pace lends itself perfectly to taking large gulps of Scripture. Open up your Bible, pick a book, and read it in its entirety. Remember, though: 15 minutes at a time! (Feel free to read for longer on Saturday, but pay attention to your frame of mind. If it starts to feel overwhleming or if your attitude is going downhill, let yourself set it aside.)
Will you do these spiritual practices for every day of the week with me? Or perhaps an adjusted version? Let's encourage each other in this! Let me know how it goes!
---
Recommended Books
---
Other Posts You May Like