Click below to listen to this post about the six books that nurtured my soul on the Candidly Kendra podcast: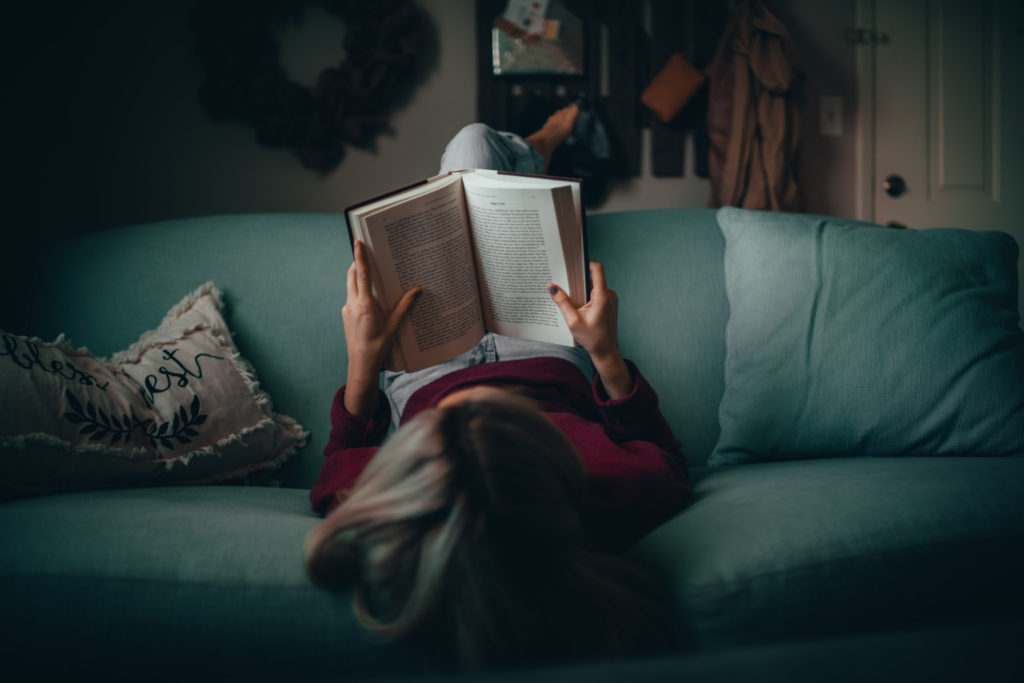 (Please note the links in today's post are affiliate links from Amazon and I may receive a small commission if you purchase a book through these links.)
You might not be surprised to hear that I'm a pretty prolific reader. (Wait, what does prolific mean?) Well, I'm almost always reading something. When I finish one I immediately pull out the next. I stay up too late reading sometimes, and I have a favorite spot to read in my house. (And a favorite snack to eat while I read.)
What I don't have is a favorite genre. I love great books and I like "perfectly fine" books, regardless of whether it's a romance, a biography, sociological nonfiction, or even low-intensity life coaching.
But occasionally I'll open a book expecting something to capture my interest, but find that it transforms my life instead.
Some books rent space in my mind for a couple of days. Others move in and live there for the rest of my life.
Today I wanted to share with you six books that made themselves at home in my mind. These are the ones that altered my perspective, reframed my reactions, and reshaped who I am.
Books are powerful!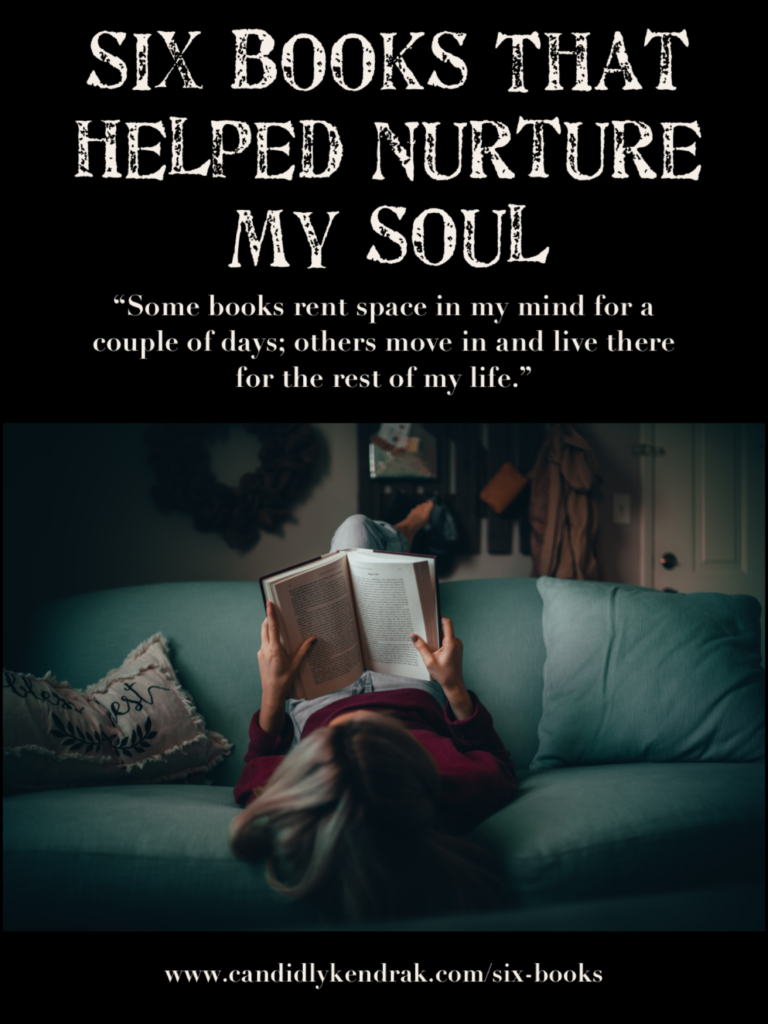 The Book That Taught Me To Be Still
I distinctly remember sitting in the doctor's office in Barcelona, Spain, pregnant with my first child, worrying over how I would continue to keep up with our college ministry activities with a newborn while still being a good wife, when I first opened this book.
The first line said:
"Have you ever tried to do it all?"
And I was hooked.
I drank from this book like a thirsty wanderer drinks from a clean fountain. It was everything I knew I needed.
I learned to appreciate the Martha tendencies in myself – which are both a struggle and a gift, as most personality traits are. I learned to trust God with my tasks, to let go and let others step in, and to engage with the smaller, quieter part of me that can be more like Mary, sitting quietly at the feet of Jesus.
The Book That Helped Me See God
I know that some of you are uncomfortable that I included this book in my list. This book received a lot of backlash from Christian reviewers for including depictions of God that departed rather drastically from his biblical descriptions.
But this is exactly how God used this book to show me who he is.
You see, for decades I learned the truth about the God of the Bible – the true God. But somethow the descriptions of the biblical God lost their power in the repetition. In my flesh I was somehow innoculated to God's glory. I hardly cared.
But God used this shocking descriptions in this book to open my eyes to who he really is.
If you need to wake up a tired faith, take a look at this book. I recommend that you grab a friend and your Bible and keep them close as you read. Mark up the parts of the book that don't sound right and look in your Bible to see what the truth really is. Let this book lead you into the heart of God.
The Book That Helped Me Understand Myself
The inside of this book says "Kendra Kammer – GIVE IT BACK." I walk the confusing line of wanting to lend this book out to every 20-something girl I meet, but also wanting to keep it for my own reference.
In this book, John and Stasi Eldredge walk through what the heart of a woman longs for. And it explains so much! Our longings shape our behavior; they explain our sins and slip-ups. But they point us back to the One who created us for Him.
The main points of this book have made it into conference talks, blog posts, and dozens of conversations with friends. I hope you'll read this one, particularly if you work with young women or if you have a daughter.
---
Subscribe Here to Keep Up With Candidly Kendra's New Posts!
---
Meanwhile, I'd love to hear what books took root in your soul. Comment below!
---
See Also