Click below to listen to this post about these amazing brownies and brownie bites on the Candidly Kendra Eats podcast: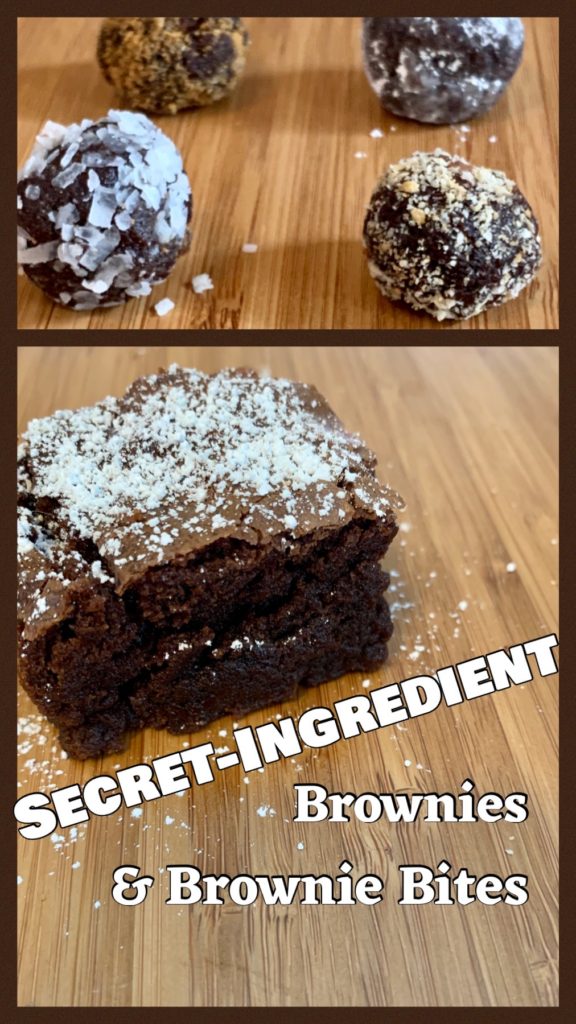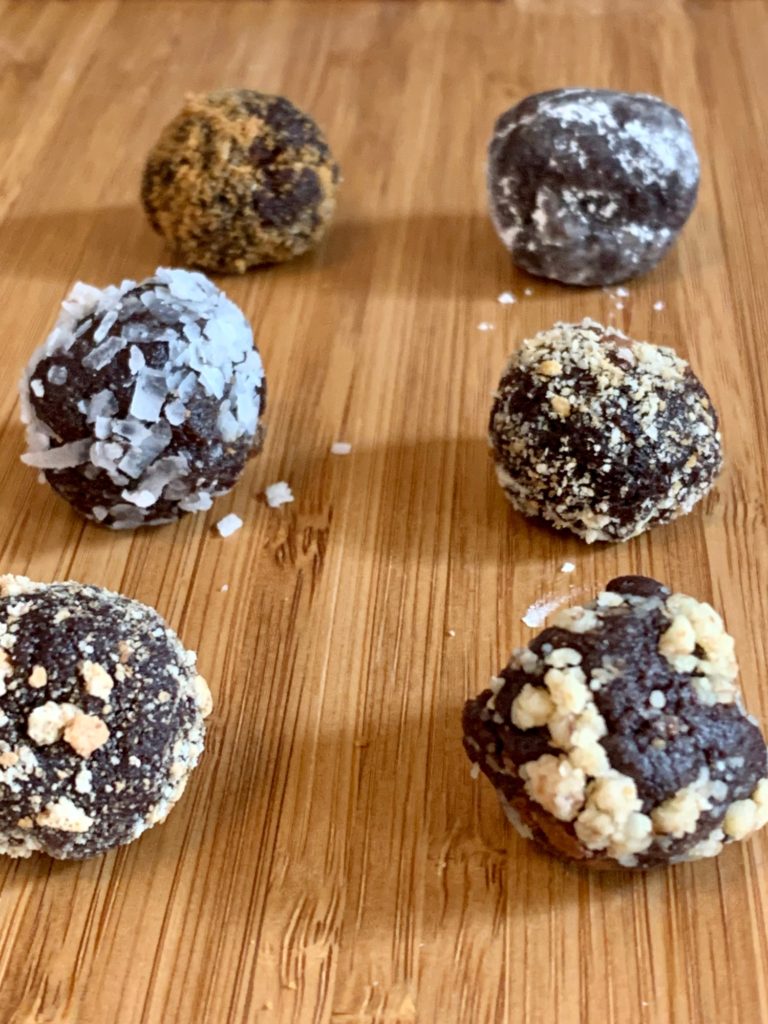 When I was ten years old my mom taught me how to follow a recipe. The first recipe I made – and then continued to make on a weekly basis – was brownies.
Brownies come together so quickly. The funny thing is that I didn't even know that brownie mixes existed until I got to college.
Take your pick. You can use a mix if you like, or use my basic recipe below, but your future self will thank you if you stir in my two secret ingredients…
The Secret Ingredients: Coffee & Cinnamon
Here's the magic! Stir a teaspoon of cinnamon and a teaspoon of instant coffee powder (I keep decaf on hand) into your brownie batter. You will love the results! Somehow, the tiniest bit of coffee flavor makes chocolate taste even more chocolatey. And cinnamon makes almost everything better.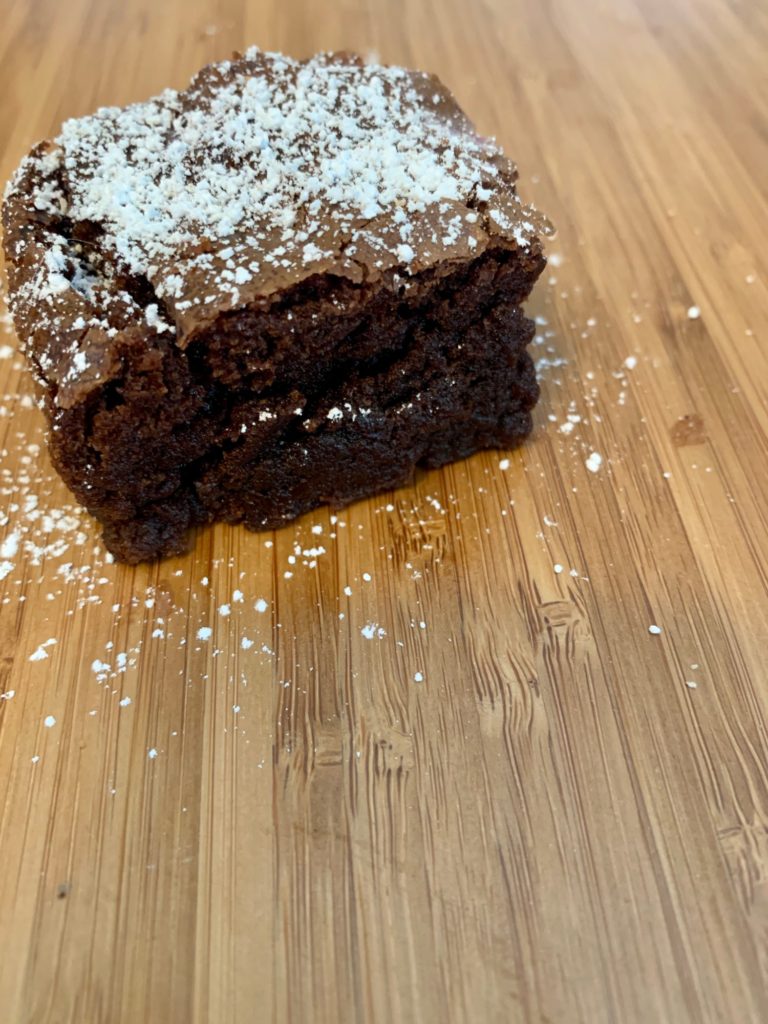 Really Show Off With Brownie Bites
Now take your brownies up another notch and turn them into Brownie Bites!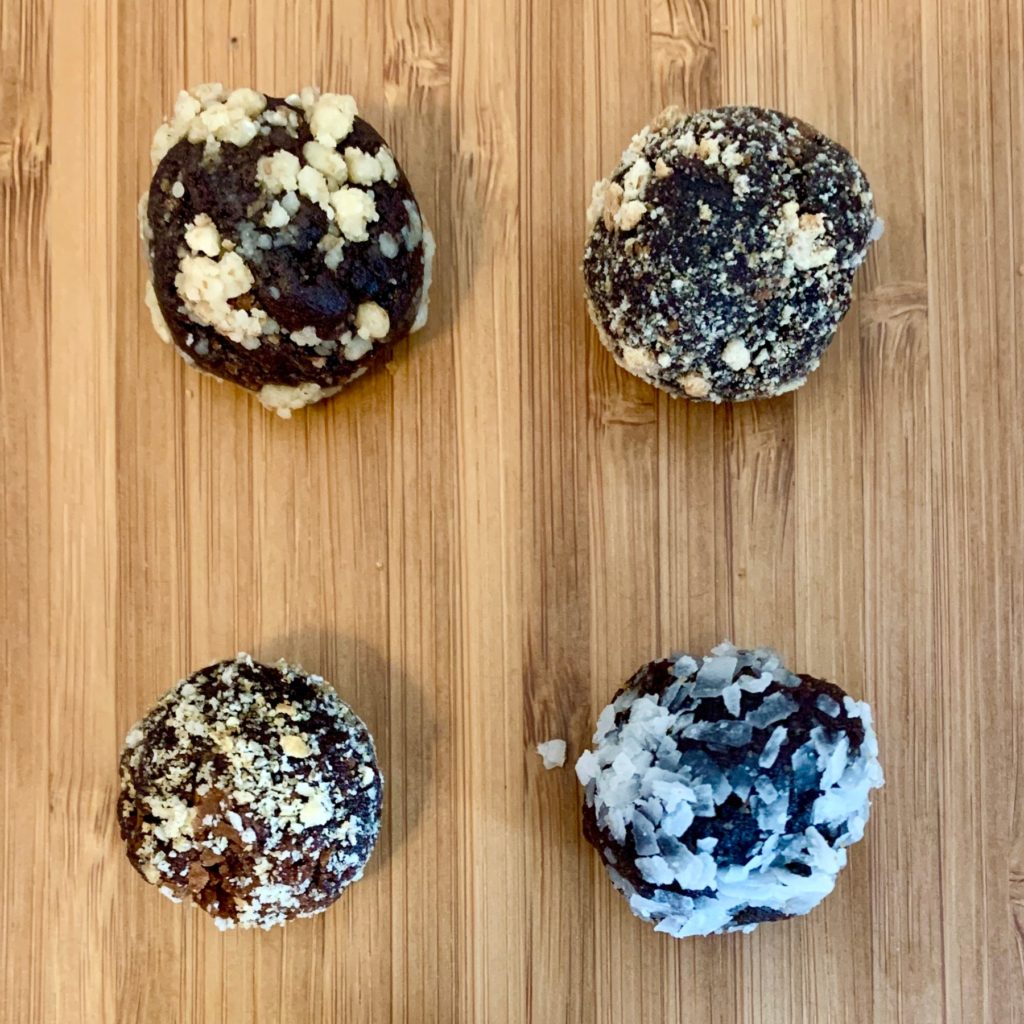 When I gave my kids these brownie bites for taste testing they told me I was "flexing." (That's "showing off" for the teen-slang un-initiated.)
These Brownie Bites are incredibly simple but they look and taste like you slaved for hours in the kitchen. They are a spongey chocolate treat, rolled in your favorite crunchy topping, Small enough to pop a few different flavors in your mouth. You'll love them!
All you do to make the Brownie Bites is scoop out a small spoonful of baked, cooled brownie. Roll it into a ball between your (clean) hands. Then roll it in your favorite crumbled topping. You can use nuts, graham crackers, Ritz crackers, grated coconut, and even powdered sugar.*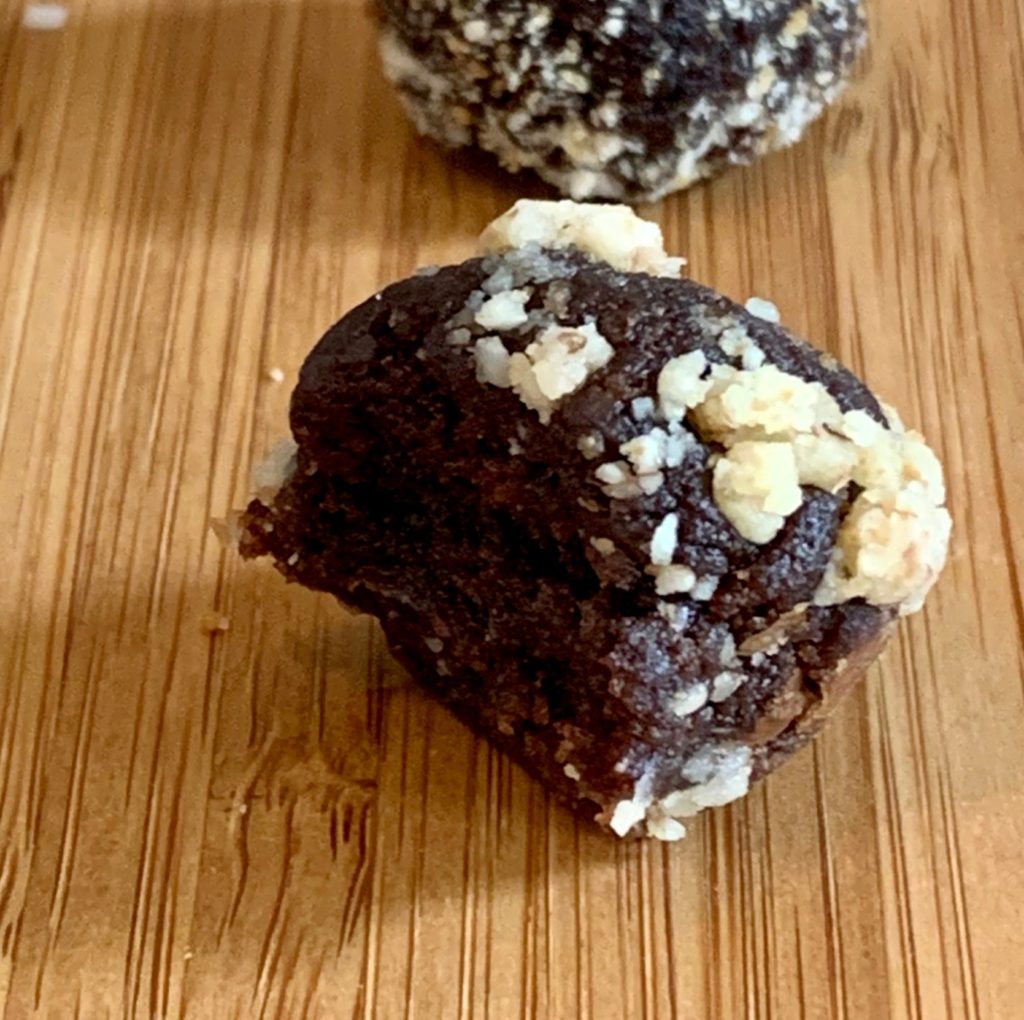 A la Mode
Do you like brownies a la mode? I do! I think ice cream and brownies go together like peanut butter and jelly…and Kermit and Miss Piggy…and baseball and Cracker Jacks.
You know what will blow your mind? Brownie Bites a la Mode!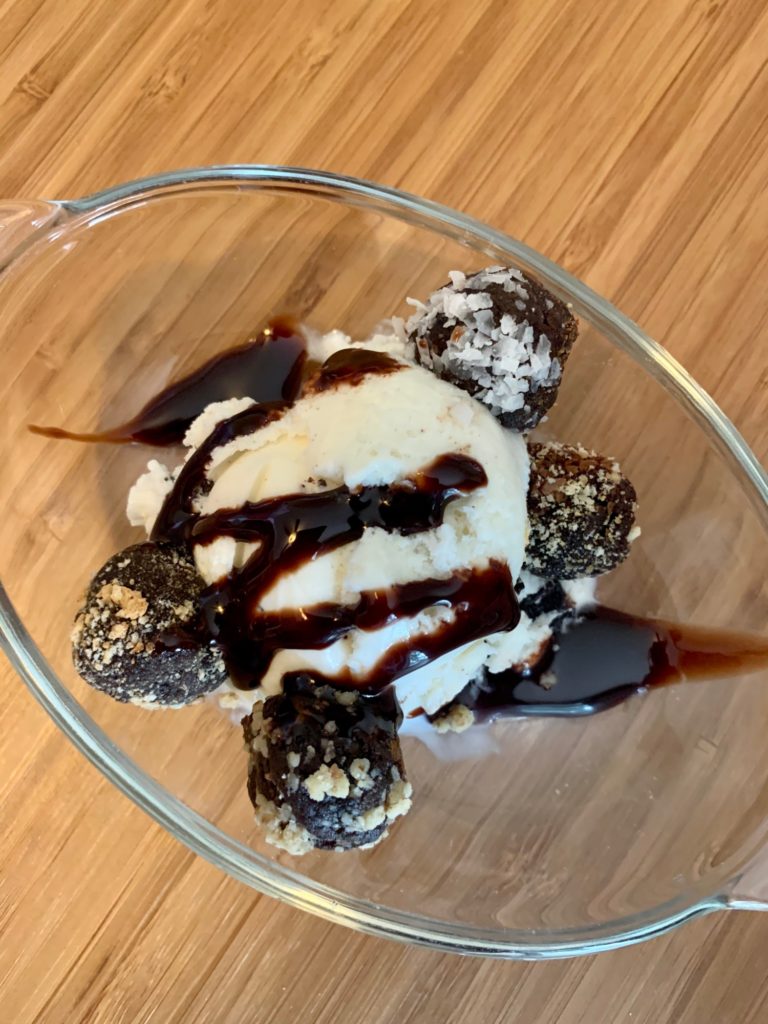 Secret-Ingredient Brownies and Brownie Bites Digest
Make your favorite brownie batter, or mine below.
Before baking, stir these amazing add-ins to your batter: 1 tsp. cinnamon and 1 tbsp. instant coffee granules.
Bake your brownies according to the recipe.
If brownies are you jam, top them with powdered sugar and call it a day!
To make these show-off Brownie Bites, scoop out small spoonfuls of the cooled brownies. Roll them into balls, and then roll them into a crumbled topping. Great topping options are: crushed graham crackers (try cinnamon grahams!), crushed 'nilla wafers, crushed Ritz crackers, finely grated coconut, ground nuts, or even powdered sugar. (Note, the powdered sugar soaks in quickly, so only use it if you will be serving them right away.)
Treat yourself and serve these Brownie Bites on top of a scoop of ice cream. Yum!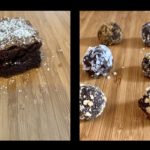 Print Recipe
Secret-Ingredient Brownies and Brownie Bites
These brownies (or brownie bites) are so simple but extraordinary!
Ingredients
1

cup

butter (2 sticks), melted

2

cups

sugar

2

tsp.

vanilla

4

eggs

1

cup

flour

¾

cup

unsweetened cocoa powder

1

tsp.

cinnamon

1

tsp.

instant coffee granules

¼

tsp.

baking powder

¼

tsp.

salt
Brownie Bite Crumbled Toppings (optional)
1

cup

crumbled graham crackers, crushed Ritz crackers, chopped nuts, or grated coconut
Instructions
Preheat the oven to 350°.

In a large bowl, stir together the butter, sugar, and vanilla. Add eggs, one at a time, and stir.

Add flour, cocoa, cinnamon, instant coffee, baking powder, and salt. Mix well.

Bake in a greased 9×13 pan for 30-35 minutes. Or for thicker brownies, back in a 8- or 9-inch square pan for 50-53 minutes. Cool, and then soft powdered sugar over the top, if desired. (Makes 12 brownies.)
For Brownies a la Mode:
Serve the brownies with ice cream, hot fudge, whipped cream, and a cherry.
For Brownie Bites:
Scoop out small spoonfuls of the cooled, baked brownies. Roll into a ball. Roll in a crumbled topping of your choice. (Makes appx. 36 brownie bites.)
For Brownie Bites a la Mode:
Serve brownie bites as a topping for your favorite ice cream, along with hot fudge, whipped cream, and a cherry.
Notes
Note: powdered sugar is a popular topping for brownie bites, but it soaks in over time, so you may need to repeat rolling them before serving.
To use a brownie mix, stir in 1 tsp. each cinnamon and instant coffee granules and then add oil, water, and eggs according to package instructions. Follow package instructions for baking. Then continue with directions as listed for Brownie Bites.