Click below to listen to this post about baked pineapple on Candidly Kendra Eats: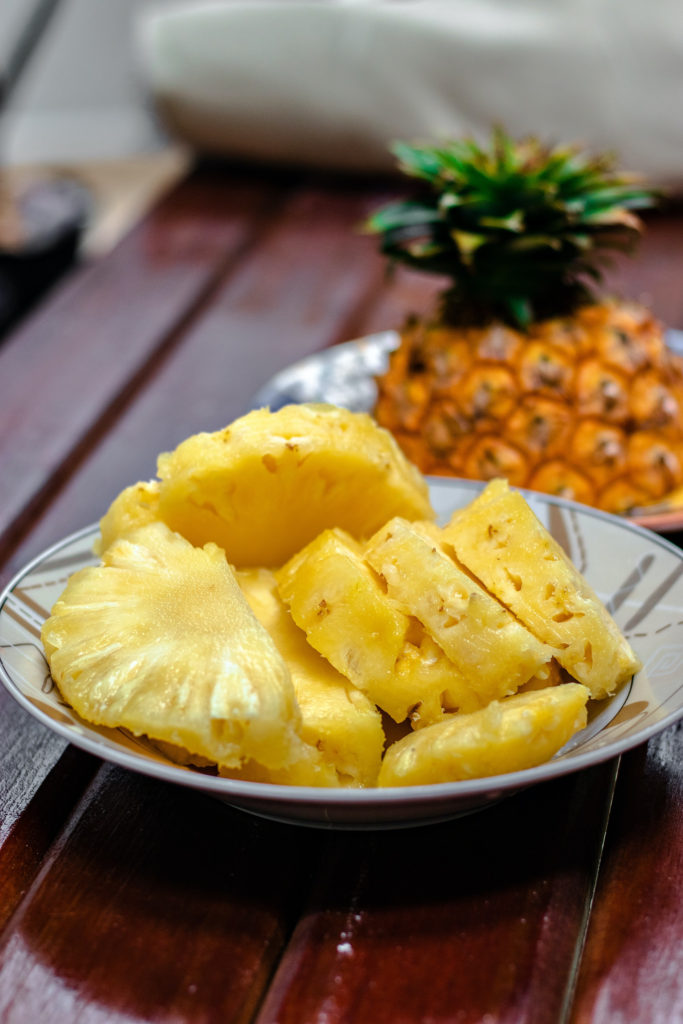 Mom always made baked pineapple when we ate ham. She doesn't cook much these days, but I was more than happy to take on that very important responsibility for our Easter dinner.
I absolutely love baked pineapple.
It's a strange recipe, I'll be the first one to admit. Straight out of the 60's, Baked Pineapple is a casserole made with canned pineapple and piles of butter and sugar. If you aren't making it in one of these casserole dishes, you might be doing it wrong.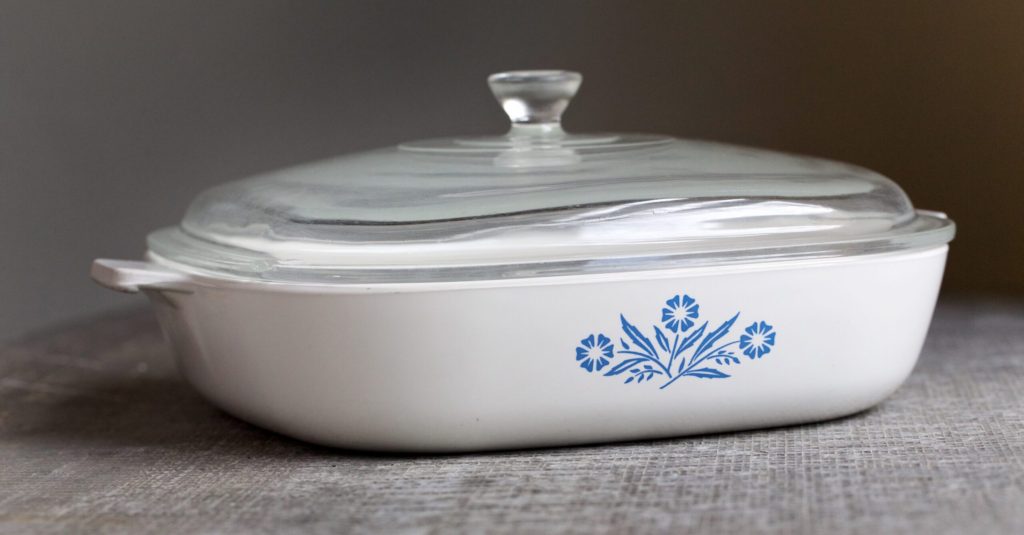 I have a sweet tooth that can keep up with literally anyone, but I know that most people these days balk at the original recipe, so, following the suggestion of another blogger, I'll be making some adjustments this year.
Baked Pineapple is a buttery, sweet casserole that walks the line between dessert and side dish. It's simple to throw together with canned crushed pineapple, melted butter, sugar, and eggs, and then tossed with toasted bread cubes. It is baked for about an hour until cooked through. Dish it out generously with your ham, and you'll be glad you gave it a try!
Baked Pineapple Digest
In a large bowl, mix a can of crushed pineapple, not drained, with 6 tbsp. melted butter, 1/2 cup sugar, and four eggs. Add 1/4 tsp. salt if using unsalted butter.
Toast 5 slices of white bread (gluten free white bread works well, too), cut off the crust, cut them into cubes, and stir them into the pineapple mixture.
Pour the pineapple mixture into a greased, 2 quart casserole dish. (An 8×8 square baking dish works fine if you don't have a good ol' vintage casserole dish.) Make sure that no dry pieces of bread are sticking out the top. Everything should be covered with the egg/pineapple mixture so that your casserole doesn't get too browned.
Bake at 350 degrees for 45 minutes to an hour, based on the depth of your dish. It is done when a knife inserted in the center comes out clean.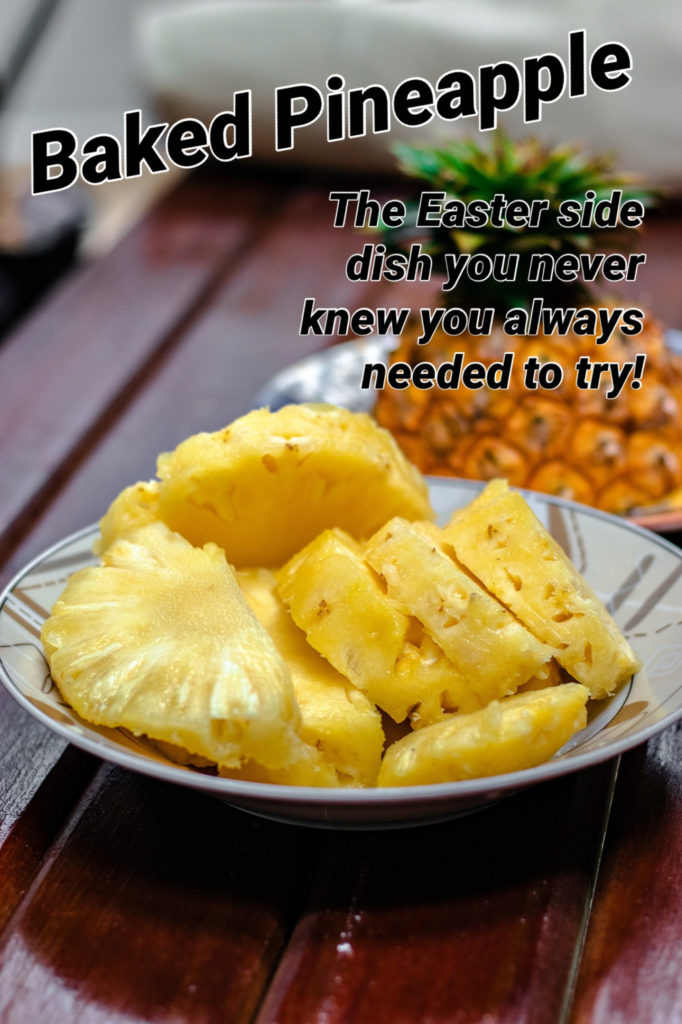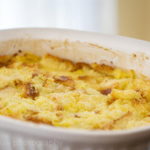 Print Recipe
Baked Pineapple
This casserole side dish came straight out of the 60s and I vote for a reappearance on Easter tables this year! It's the perfect accompaniment to ham!
Ingredients
1

can

crushed pineapple, not drained (20 oz.)

4

tbsp

butter, melted

3/4

cup

sugar

4

eggs

5

sliced

white bread*, toasted, , crusts removed, cubed

1/4

cup

flour
Instructions
In a large bowl, combine pineapple, sugar, flour, and eggs. Toss butter with toasted bread cubes. Add to the pineapple mixture.

Pour into a greased 8×8 baking dish or 2 qt. casserole dish.

Bake for 45 minutes (square baking dish) to 1 hour (deep casserole dish), until a knife inserted in the center comes out clean. (Cover with foil during baking if it starts to get too brown.)
Notes
Gluten free white bread works great.
If you are using unsalted butter, add 1/4 tsp. salt.
See These Other Great Recipes For Easter!