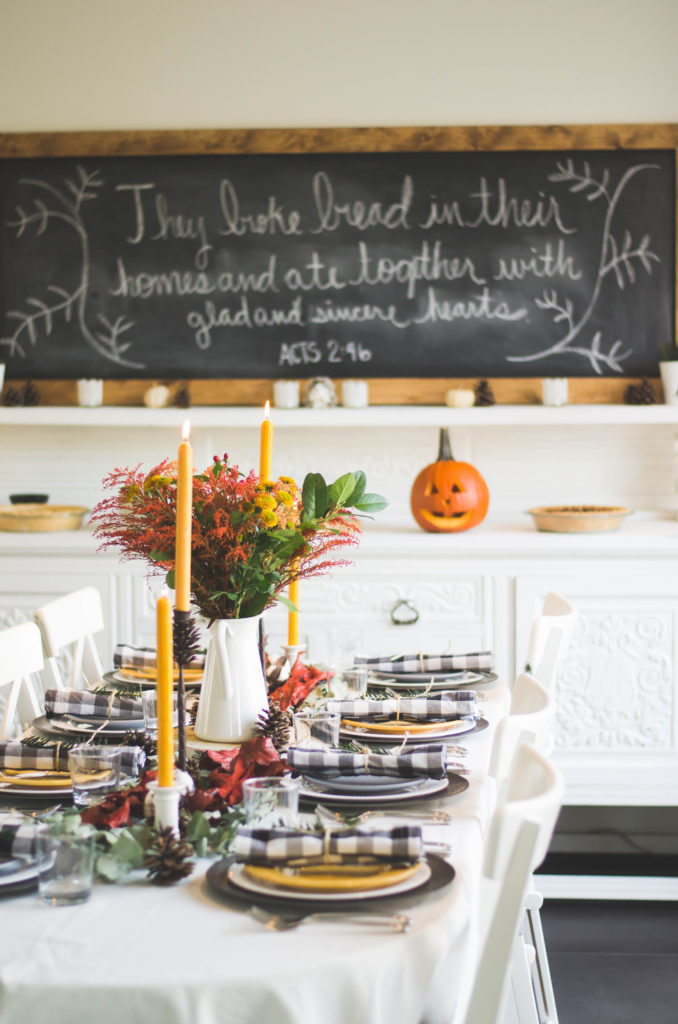 I remember the first time that I had to make my own Thanksgiving dinner. Steve and I had just moved to Spain and we were determined to celebrate the American holiday with all the fixings and allllll of our new friends.
It's a complicated meal! Fortunately I had a friend to help me tackle the big kahuna, that is, the turkey.
And we cobbled together a great feast! Leigh Ann's turkey, Steve's mashed potatoes, Kate's sweet potatoes, Melissa's green beans… Aren't those the best kinds of meals?
I've realized that with the changes brought on us by COVID-19, many people are in wearing newb shoes for Thanksgiving. (My teen boys tell me that "newb" is the cool word for "rookie.")
Many of my friends who normally spend the Day of Gratitude with family and friends far and wide are finding themselves in charge of the meal for their little family for the first time. No Grandma's apple pie. No Aunt Sally's green beans.
Can you do it? Yes, you can!
And here's your Thanksgiving manual.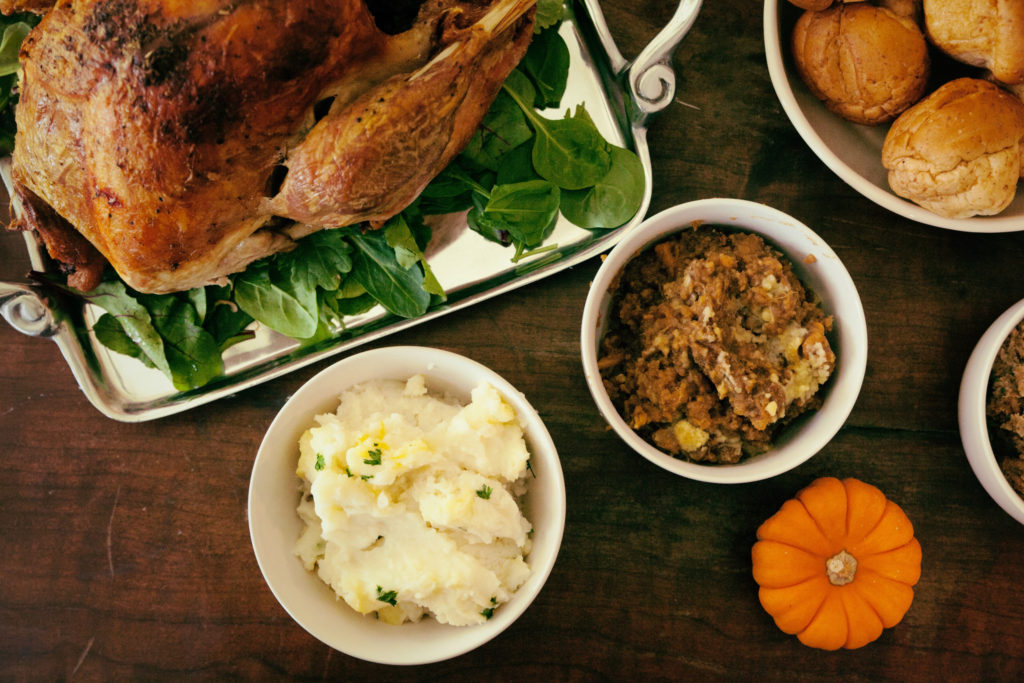 Think Through Your Thanksgiving Menu & Cut Some Corners
My typical Thankgiving menu might be different from yours. I know that many families have traditional dishes that haven't even crossed my radar. So please don't be upset if I leave out your favorite! But to be called a Thankgiving feast you need to at least consider including the following:
As you plan your feast, you will need to decide where you're going to cut corners.
Turkey
Will you make a 16 lb. turkey the traditional way because this is finally your chance to give it a try?
Or will you simplify and cook a turkey breast? (Consider cooking two so you have those leftovers!)
Or will you order from Honey Baked Ham? (If this is your preference, call asap!)
And will you make your gravy from turkey drippings or will you buy a jar?
Kendra's Favorite Thanksgiving Turkey Breast
(Appx. 3 hours before dinner)
Serves 6.
3 lb. frozen turkey breast roast, thawed
1 onion, peeled and coarsely chopped
4 cloves garlic, peeled and coarsely chopped
2 tbsp. vegetable oil
2 tbsp. dry white wine or chicken broth
1/4 tsp. cayenne pepper
1/2 tbsp. soy sauce (yep)
1/4 tsp. garlic powder
1 Reynolds large-size oven bags (up to 8 lbs.)
Remove the gravy packet from the turkey, if there is one. Place the turkey, skin-side up (if there is skin) in a roasting pan in the oven bag. Place onions and garlic in the oven bag. In a small bowl, combine oil, wine or chicken broth, cayenne, soy sauce, and garlic powder. pour into the bag. Tie the bag using the included bag ties. Bake according to instructions on the oven bag box.
After the turkey is cooked, cut open the oven bag to release the juices into the roasting pan. Remove the turkey and place it on a cutting board that is placed on a large rimmed baking sheet (to catch the juices that run off). Cover the turkey with foil and allow it to rest for 20 minutes. Slice and serve!
Almost-As-Good-As-Mom's Gravy
(10 minutes before dinner – it's the last thing you'll do)
Turkey juices from cooking
gravy packet from the turkey
can of chicken broth
flour
salt
Place a strainer over a medium-large saucepan. Carefully strain the turkey juices into the saucepan. If there was a gravy packet that came with your turkey, add it now. Add 2 tbsp. flour to the can of chicken broth and whisk. Slowly pour the flour mixture into the saucepan, whisking constantly. Heat over medium-high heat, stirring constantly until it begins to bubble. Cook and stir until thickened, about 2 minutes. Taste, and add salt if necessary. Strain before serving.
Stuffing (Or Dressing)
Did you know that it's called stuffing if it's cooked in the bird, and dressing if it's cooked in a dish separately? The more you know…
Will you make your own homemade stuffing?
Or will you go easy on yourself and let the good people of Stovetop or Pepperidge Farm do the work for you?
I admit, this is a dish I usually cheat on. I really like Stovetop stuffing! But if you want to try making stuffing (I mean, dressing) yourself, here's my favorite recipe!
Thanksgiving Stuffing (Er, Dressing)
(Start 1 hour before dinner)
Serves 4-6
3/4 cup celery, finely chopped
1/4 cup onion, chopped
4 ounces sliced mushrooms, washed, optional
1/3 cup butter
3/4 tsp. dried rubbed sage
1/4 tsp. thyme
2 tbsp. peanuts
6 cups dried bread cubes, or 12 slices bread, cubed and dried
1/2-1 cup chicken broth
In a skillet, cook celery, onion, and mushrooms in a butter until softened. Add sage, thyme, and peanuts. Toss with bread cubes. Add chicken broth to moisten. Bake at 375, covered, for 30 minutes right after you take the turkey out of the oven.
Mashed Potatoes
We all know that the real reason you have to have mashed potatoes is to be the excuse for putting all the gravy on your plate…and to make the turkey taste less dry. Right?
My new favorite way to make mashed potatoes is in the instant pot! They cook up so easily. Steve is the mashed potato king in our home. He says the magic is in using a 2:1 ratio of milk to butter. If you use too much butter, the potatoes harden as they cool. He also says that it's best to mash them very thoroughly before adding (warmed) milk and butter to avoid lumps. And finally, he always used a hand mixer right at the end to get them perfectly fluffy.
He makes the potatoes in advance and keeps them warm on the "warm" setting of a crockpot or instant pot. Just before serving he whips them for a minute with a little more warmed milk.
We recommend 1 1/2 medium Russet potatoes per person.
But the easiest way is to use Ore Ida's Steam N' Mash Potatoes. You'll find them with the potatoes in the freezer section of the grocery store. THere are so simple, but still taste homemade. You just cook them in the microwave and mash with milk and butter according to the package instructions
Green Bean Casserole
I love green bean casserole. I love those creamy green beans with a crunchy onion topping. The traditional French's Green Bean Casserole is my jam!
It takes 5 minutes to throw together and cooks for 25-30 minutes at 375 degrees. Make it right after you put the stuffing in the oven.
But I don't think green beans are anyone's favorite Thanksgiving dish. If you want to simplify, just leave them off the menu.
Sweet Potatoes
As far as I can tell, sweet potatoes are second-to-last on the Thanksgiving menu, but the Thanksgiving Table just doesn't look right without them!
Here's my gift to you: My recipe for Fireball Candied Yams. There. Now they're your favorite Thanksgiving dish!
Fireball Candied Yams
(Make these Wednesday night. Begin cooking them 20 minutes before dinner, if using the microwave.)
(Serves 4-6)
2 cans (29 oz.) canned yams, drained and rinsed
4 tbsp. butter, melted
1/4 cup Fireball whiskey
2 tbsp. brown sugar
1/4 tsp. ground cloves
1/4 tsp. ground ginger
1/4 cup cream, optional
10 oz. bag marshmallows
In a medium bowl, combine the yams, butter, whiskey, brown sugar, cloves, and ginger. Stir well. Pour into a greased dish. Refrigerate overnight.
Before baking, pour the cream over the top.
Your oven is in use baking turkey and green beans and stuffing (I mean, dressing). So heat this in the microwave for 10 minutes, covered. Top with marshmallows and place in 375 degree oven for 10 minutes just before serving.
Cranberry Sauce
I learned something interesting today. I learned that cranberry sauce is the equivalent of parsley – it cleanses your palate for the next course of the meal.
We don't get fancy with our cranberry sauce around here. I honestly like the jellied cranberry sauce from a can best.
But if you want to try something different, try stirring a little orange marmalade and a teaspoon of vinegar into your whole-berry can of cranberry sauce. Yum!
Rolls
I'm envious of the people who make amazing rolls for their Thanksgiving dinner. The fact of the matter is that I've never focused on this element very carefully.
I'm a huge fan of King's Hawaiian rolls, and those are my go-to for Thanksgiving, much to my kids' delight.
Pie
And then, after you've eaten all seven (!) of the previous courses, it's time for what I think is the true star of the show, the pie!
What's your favorite Thanksgiving pie? Is it pumpkin? Apple? Is it French Silk? Or maybe even Sweet Potato Pie?
Mom used to make pumpkin pies all throughout the holiday season. We even ate pumpkin pie for breakfast! (Think about it: a vegetable, milk, and eggs!) She made the best ones, and she swore by Libby's recipe – the famous pumpkin pie people.
The even-better news? Libby's recipe calls for a store-bought pie crust. Mom always liked the Pillsbury rolled pie crusts in the freezer-desserts section the best. Make sure you remember to thaw the crust!
If you decide to simplify, you can get a pie from the grocery store or support a local bakery. Just make sure to call soon!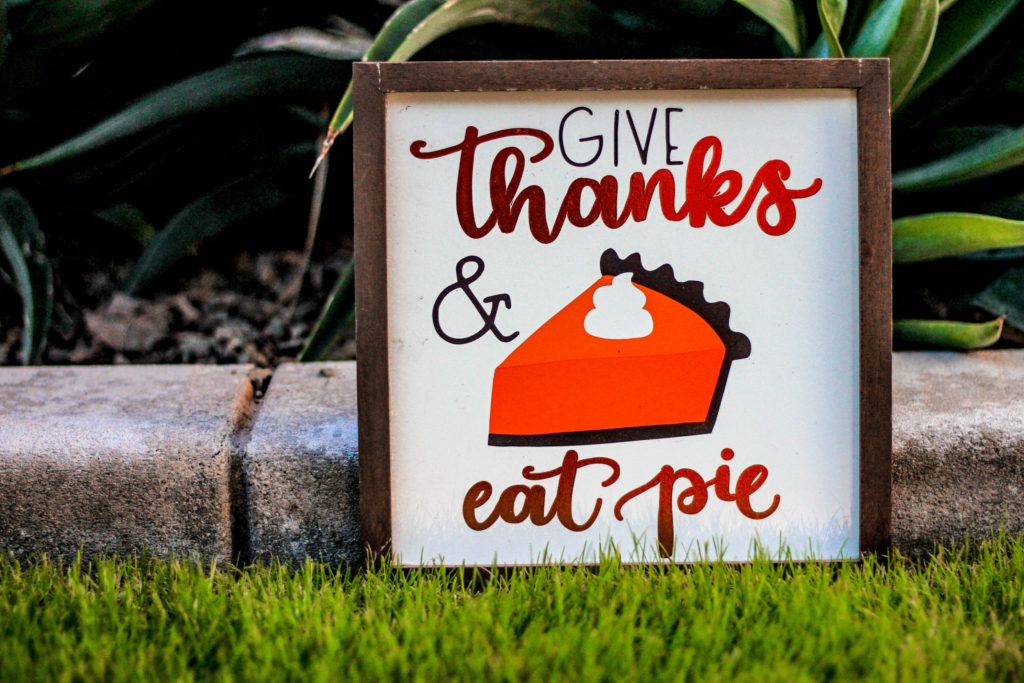 Plan Out Your Thanksgiving Schedule
One of the hardest things about putting together a complicated meal is making sure that everything is done and hot at the same time.
I find it easiest to work backwards through my menu to make a schedule for the Thanksgiving prep.
Now I know that half of you hate that sentence with a passion, so I did the work for you!
Sunday or Monday
Tuesday
Wednesday
Thursday
3 hours before dinner:
1 1/2 hours before dinner:
Make the Mashed Potatoes. Leave them sitting on "Keep Warm" in an instant pot or crockpot.
1 hour before dinner:
40 minutes before dinner:
Check if the turkey is done. A meat thermometer should read 160 degrees. When it is done, remove the turkey from the oven. Let it sit while you do the next step.
30 minutes before dinner, until dinnertime:
Put the stuffing in the oven at 375 degrees.
Then make the Green Bean Casserole and put it in the oven. (Note: Go ahead and top it with the crispy onions before baking. Bake it at 375 degrees for 25 minutes until warmed through. Cover with foil if the onions get too brown.)
Next, pour the cream over the Fireball candied yams and start cooking them in the microwave. When they are heated through, finish them with marshmallows in the oven for 10 minutes. You can do this after you take the other things out of the oven
While the yams are in the microwave deal with the turkey. Cut open the oven bag and drain the juices into the roasting pan. Remove the turkey to a cutting board set on a rimmed baking sheet. Then use the juices to make the Almost-As-Good-As-Mom's Gravy.
You're Almost Done! Dinnertime Wrap-up (Last 5 Minutes)
While you're stirring the gravy, get your family members to help with these things:
Set the table
Warm up the Rolls
Serve the Cranberry Sauce
Slice the turkey
Refresh the Mashed Potatoes with warmed milk and a mixer
Put all the food on the table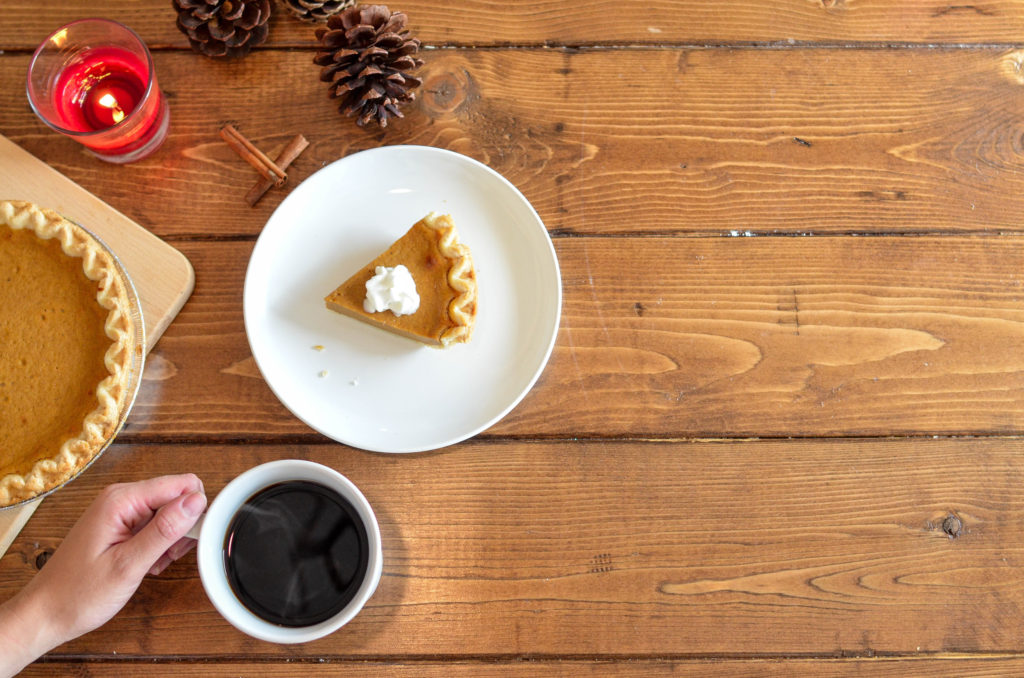 You've Got This!
Finally, don't be afraid of this! You'll be so surprised and encouraged when you realize what you're capable of. And if anything turns out badly, well, it'll be a memory for years to come!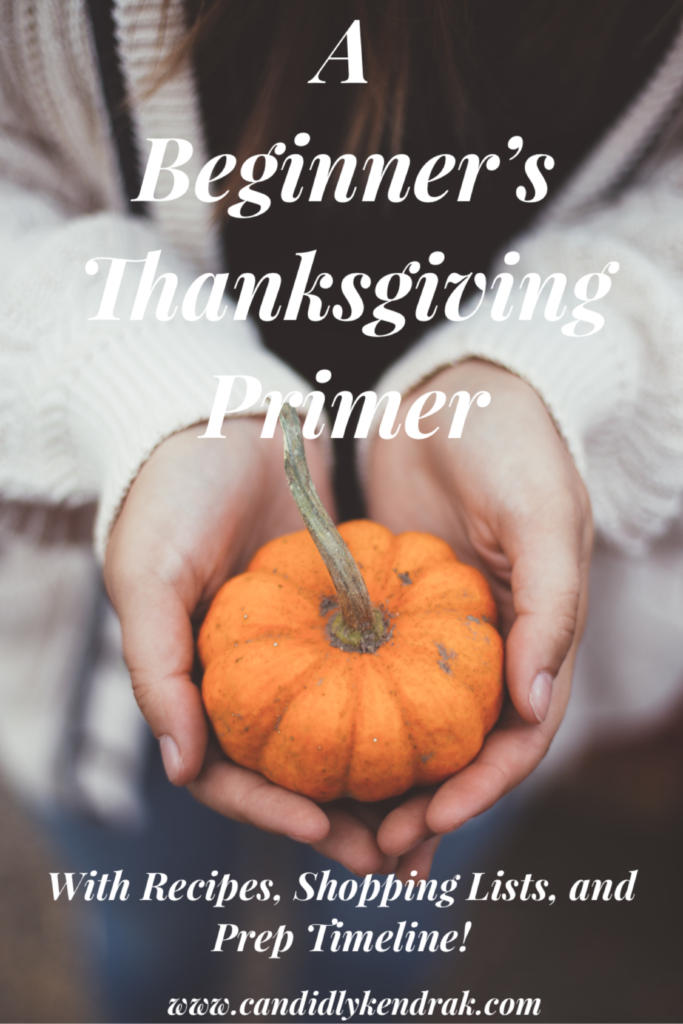 (Includes a shopping list, recipes, and Thanksgiving Prep Schedule)
---
Subscribe Here to Keep Up With Candidly Kendra's New Posts!