Click below to listen to this post about the stepping stones of your spiritual journey on the Candidly Kendra podcast: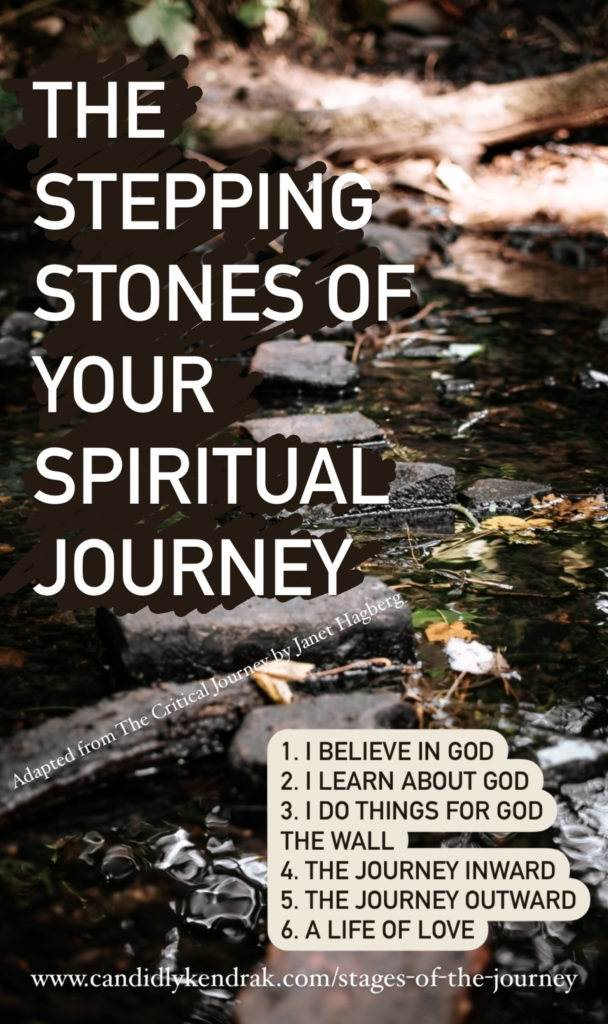 Lately I've been telling you about the books that made the biggest difference in my life.
Well, I can't believe I forgot about this one!
God brought this encouraging concept of the stages of our spiritual journey into my life when my heart was in a low place. I was discouraged, I felt hopeless. I had hit a wall.
And then my eyes settled on a paper someone had left on the table in front of me, and something inside me lit up.
I began to understand that our spiritual journey is just that – a journey – over easy terrain and more difficult terrain, characterized by periods of high energy and periods of desperate tiredness, and yet God holds our hands and keeps us on the path.
"I thank my God every time I remember you…being confident of this, that he who began a good work in you will carry it on to completion until the day of Christ Jesus."
Philippians 1:3,6 NIV
He's not upset that we haven't made it farther. He's not frustrated that our steps are slow. He loves us and walks with us. And every step takes us deeper into maturity – even the ones we're embarassed to remember later.
The book that introduced the concepts of the spiritual journey to me is called The Critical Journey by Janet Hagberg. Watch my video below to hear my take on the stepping stones of our Christian walk.
---
Recommended Book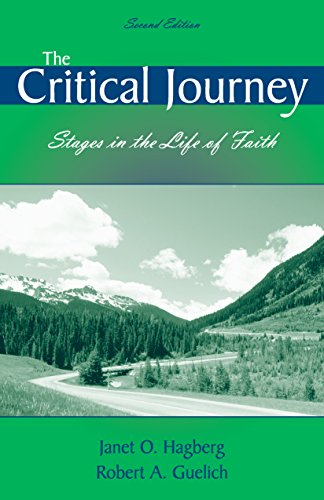 ---
See More Posts From Candidly Kendra