Click below to listen to this post about marriage on the Candidly Kendra podcast: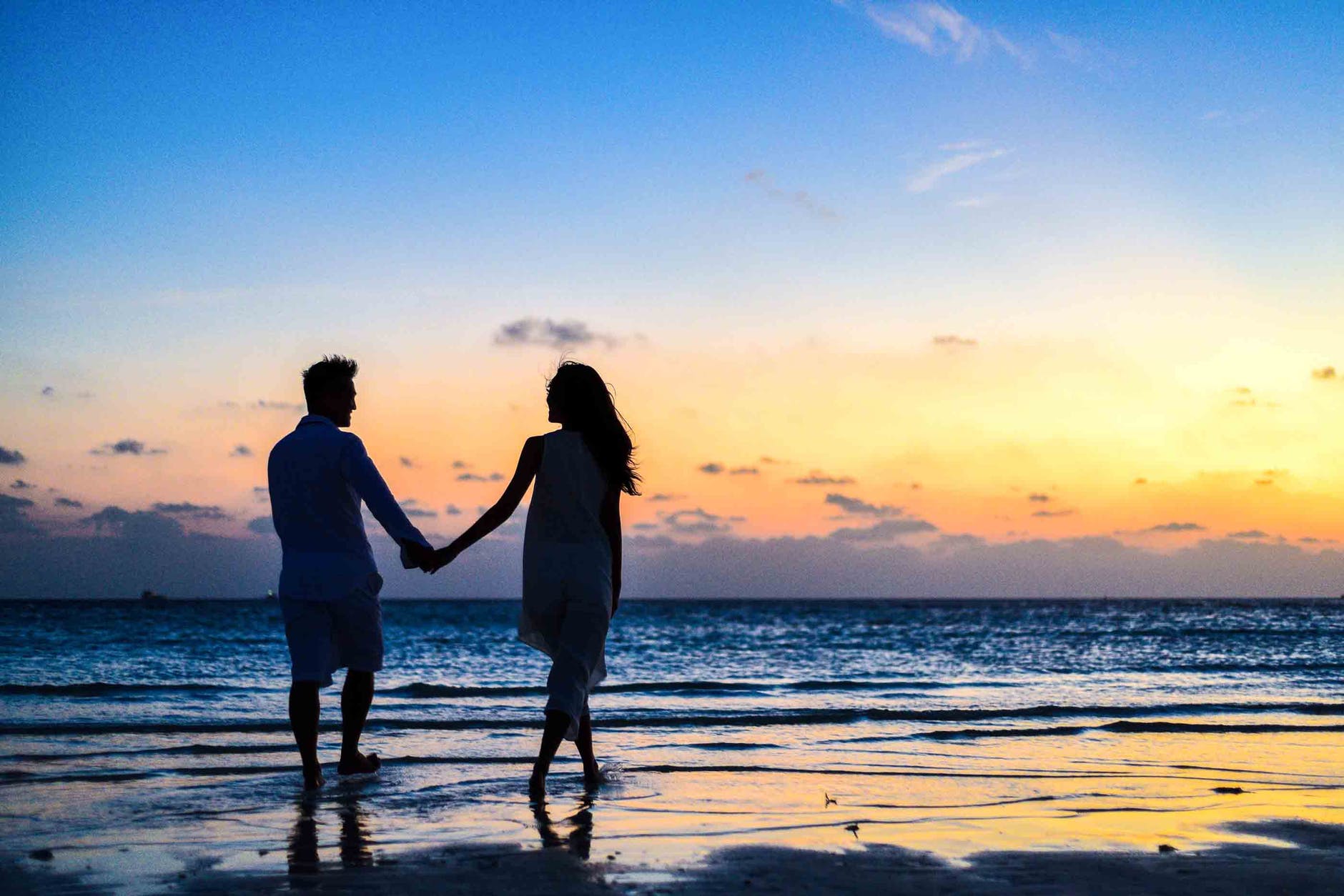 Steve and I are often asked to do premarital counseling for young couples. We love to do it! It's such a hopeful kind of ministry, sending bright-eyed, lovey-dovey couples into their marriage with confidence, equipped to handle whatever trials may come their way.
But I know the truth. I know that usually they don't really listen. I know that they are enamored with one another, that the stars in their eyes are blinding them to reality just a little bit, and that they believe that they are the happiest, most well-suited couple that has ever sat in our living room.
We can only hope that some of the prepping we do in our living room will come to their minds when marriage gets hard. Because it will, you know.
Marriage gets hard.
Take two selfish sinners, add a few super-cute-but-needy children, stir them together over a lifetime, and what do you get?

Why do we even try? Because we are in love! You, that sweet engaged couple who are reading this blog, I know that you read that last paragraph and that you still sit confidently, knowing "we can do this!"
And you can! You can do it! Not because you're so madly in love that you won't ever disagree. Not because you're so well-suited for couplehood that you'll never have a problem. You can do it because with the right understanding and the power of God at work in your marriage, it is possible to have a happy, strong marriage.
God has given us ways to keep our marriages strong, letting the glue that holds us together be not just the strength of our love, but his strength.
Here are six things that have helped Steve and I in our marriage. Maybe they'll help you, too!
1. The "Soulmates" Myth
Romantic comedies are my favorite movie genre. The meet-cute. The initial attraction. The drama (will it ever work out??). And then the happy ending.
So I believed that even if we had difficulties in coming to agreement here or there, those difficulties would be solved in two hours or less and then we would live happily ever after. Because the movies said so.
And if not, maybe he was the wrong guy. After all, the movies said that, too.
I believe that the first key realization to protect your own marriage is that the idea of soulmates is a movie myth. Every marriage will take work. Every relationship will have its difficulties.
The one you married is now The One.
The one you married is the one that you are meant to be with, because you chose them. The one you married is the one that you should move heaven and earth to stay with, because you chose them. The one you married is your better half, or your "other half of the orange," as they say in Spain, because you chose them.
And it takes work every day. (Don't worry, though, sometimes the work is fun.)
---
---
2. God Needs To Be The Center
I ended that last section on a bit of a downer, didn't I?
Well, we have to be honest. Marriages don't work without work.
But every marriage has something that holds it together. Think about the orbit of planets. A strong gravitational pull from the sun keeps those planets in orbit, together.
What is your marriage orbiting around? Is it strong enough to hold you together? Some people orbit around physical attraction. Others orbit around shared hobbies.
But I believe that the only force that is strong enough to hold a marriage together is God himself. He has the strength to keep us in orbit – if physical attractiveness fades, if hobbies lose their pull, whatever happens, our mutual relationship with God can hold us together and give us the strength to keep on working for the good of the marriage.
3. The Unifying Power of Shared Ministry
When Steve proposed to me, he said, "Will you serve God with me for the rest of our lives?" I loved that! We already knew that wherever God put us we would spend our lives serving Him.
For a few years we served by leading a church small group together. Officially he was the leader – I'm not sure I had a title – but I was as invested in the ministry as he was.
After that we decided to go into full time ministry, living and working as missionaries in Barcelona, Spain. Again, we were invested in ministry together, caught up in the work of helping others know Him.
I believe that spending our formative marriage years serving God together put us on a great track. I know that not everyone will go into vocational ministry, but I think that finding a place where you can serve together and sharing that investment will reap more benefits for your marriage than you ever expected.
Consider teaching children at church together. Maybe you can host a small group in your home together. Perhaps you can serve in the youth group together. Maybe you can lead worship together. The options are endless. The key is to be mutually engaged in that work.
4. "Bids for Attention"
I first heard about this idea of "bids for attention" in an interview with Dr. Greg Smalley on the Focus on the Family podcast. He said that throughout the day, many times a day we send and receive bids for attention to and from our spouse.
These bids are moments when they are looking for connection. And if we aren't paying attention, we'll miss them.
The other night, I was very tired, slouching on the couch, scrolling through nothing important on my phone. It was one of those nights. But I had just heard about bids for attention. So when Steve said something from his spot at the kitchen table, I recognized it as a bid. I set my phone aside, and listened, really listened to what he was saying to me. We ended up having a great conversation where I learned more about his heart, and we connected in a way we had desperately needed to. On another day I might have just thought he was talking. But that day I realized he was reaching out for me. And that made all the difference.
To learn more about bids for attention, check out this article.
5. Knowing Your Spouses's Stress Needs…And Your Own
One of the most important things I've learned in our marriage is that Steve and I have different needs in times of stress.
When things are particularly hard for Steve, he needs to talk about his experiences and his feelings. Bouncing his ideas off me helps him process and helps him release his stress. On the other hand, when I am going through a hard time, I seek comfort in distraction. I'd prefer to watch Netflix or play a game on my phone, knowing that if I give it a little time, my stress will feel less overwhelming.
Those initial reactions to stress aren't right or wrong. They just are. They are based on our unique personalities.
I can serve Steve when he is stressed out by offering a listening ear. I can reserve judgement and be available to him for connection. Steve can serve me when I'm stressed out by giving me space, and letting me find some peace on my own before I reengage.
How do you and your spouse handle stress? Remember, their way may be different from yours, but that doesn't make it wrong.
6. More Date Nights Are Better Than Better Date Nights
The last thing that helped our marriage was realizing that, at least for us, it was better to have more, smaller date nights, rather than rarer, more dazzling date nights.
I used to put so much pressure on our date nights to be amazing, because they were so rare. I wanted us to have stimulating conversation. I wanted us to laugh and cry and be madly in love and hold hands. But these expectations put an awkward tension over the date, and in the end I would come home more discouraged about our marriage than I'd started out.
But then a change in schedule opened up Wednesday nights with free childcare, just for two hours. We started dropping off the kids and heading out for a quick bite. Sometimes we would try to squeeze in a sit-down dinner. Sometimes we just grabbed Taco Bell. But on the days when we were tired and awkward and couldn't think of what to talk about, I would remember, it's okay, we're doing it again next week.
The pressure was off! And that set us free to enjoy each other's company, on the tired days, on the playful days, and on every day in between.
Bring It Home
Those six things made our marriage better. What would you add to the list?
Is there anything on my list that caught your attention, that you think would help you, too?
What new habits would you like to try to start? What old habits would you like to break?