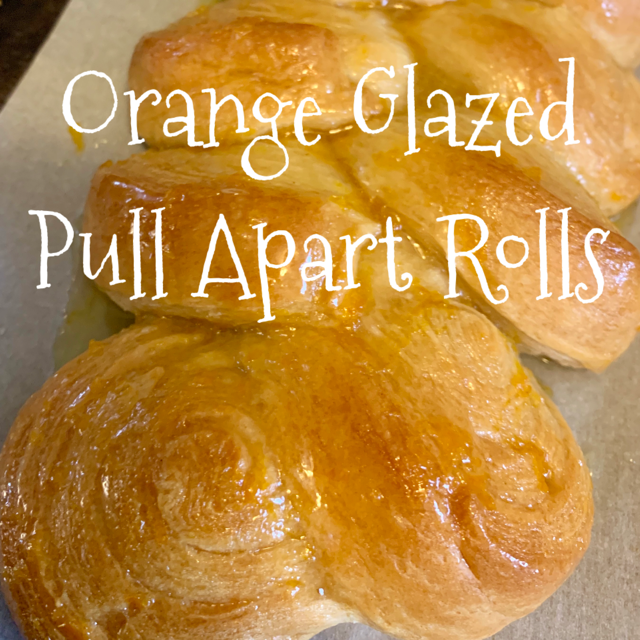 These gooey, orange-flavored rolls are a family favorite! I used to always eat them for breakfast until Steve suggested that we eat them as a side dish along with dinner. I thought he was crazy, but we were dating so I went along with his crazy idea (to give him the impression that I'm an agreeable person, of course).
The verdict: He wins. Twenty-one years later we still serve these rolls alongside dinner. The kids agree that having a bread that tastes like dessert at the dinner table is a great idea. Their dentist hasn't complained yet.
Shaping the loaf might sound complicated, but I promise that even new cooks can handle it! It doesn't have to be perfect! The recipes calls for 12 slices, but I never count.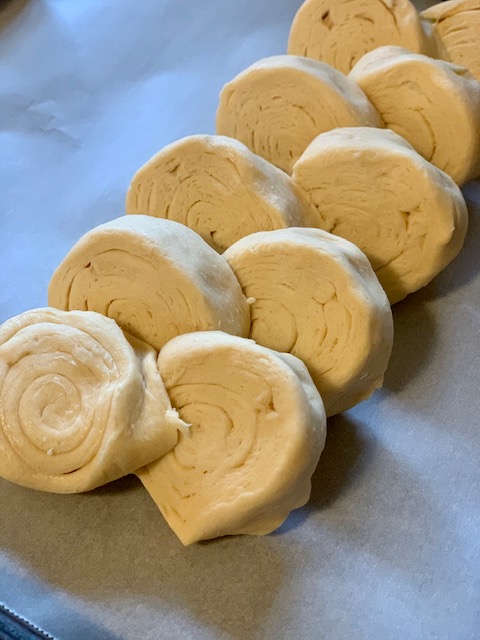 After you slice it, you fold each slice down to the slide and kind of press them together to make it look like a fancy loaf.
After you bake the loaf, you brush (or spread, or pour) all the good and gooey stuff on top and then slap everyone's hands away while you're carrying it to the table.
Enjoy!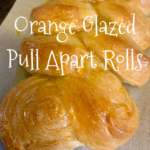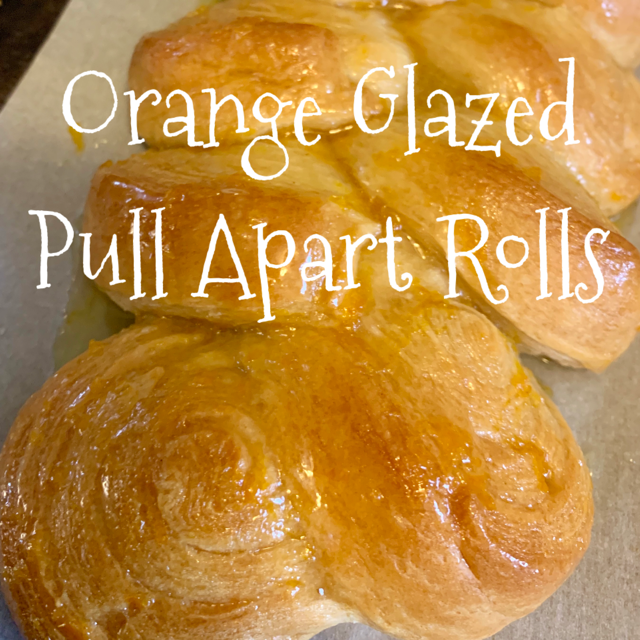 Print Recipe
Orange-Glazed Pull-Apart Rolls
These are such simple rolls but they taste amazing and look beautiful on your table!
Ingredients
1

tube

crescent rolls

2

tbsp

butter

softened

2

tbsp

honey

1

tsp

orange zest
Instructions
Preheat the oven to 375°.

Open the tube of crescent rolls, leaving the dough intact in a single roll. Slice the roll into 12 slices to within ⅛ inch of the bottom. (Don't go all the way through.) Then fan out the slices to alternating sides. You will end up with an oddly shaped loaf

Bake the loaf for 20-25 minutes until golden brown.

Meanwhile, in a small bowl, combine butter, honey, and orange zest. Brush this mixture over the warm loaf as a glaze.