Click below to listen to this post about minimizing my sin on the Candidly Kendra podcast: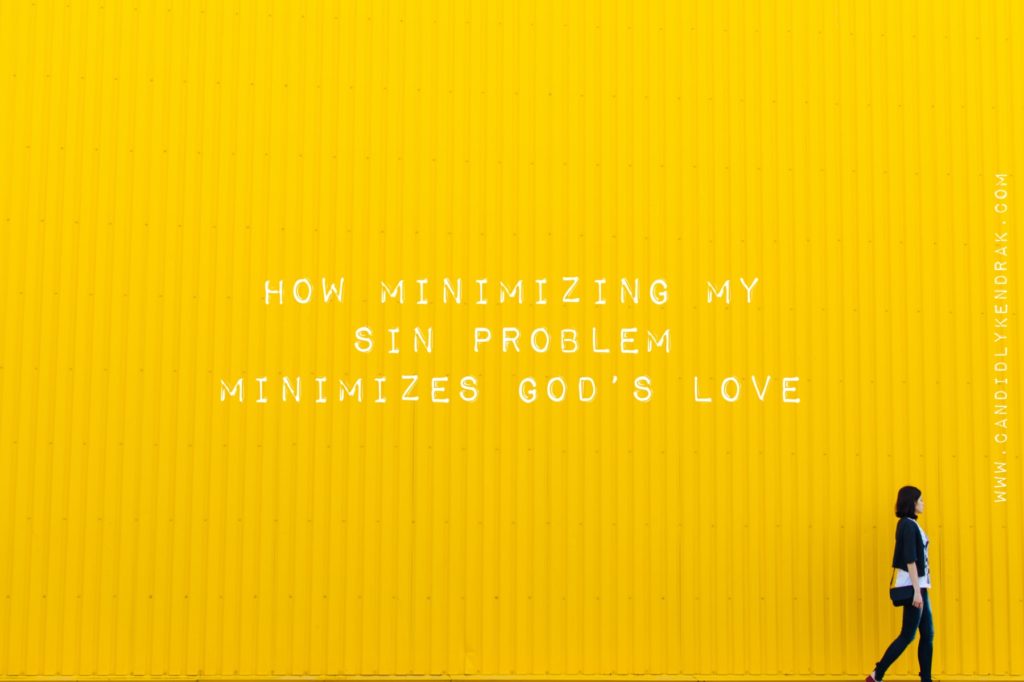 My goal was always to measure up. To measure up to everyone's expectations. To measure up to my own potential. To measure up to God's standards.
The problem is that that made it all about me. And it was hard for me to see past my own glory to discern God's magnificence.
God is magnificent. His love is magnificent. His forgiveness is overwhelming. His grace is awe-inspiring.
And I almost missed it!
Watch today's Tuesday talk video (below) to see what I learned when I finally opened my eyes, stopped minimizing my sin, admitted I would never measure up, and turned my gaze to the only one who ever did.
---