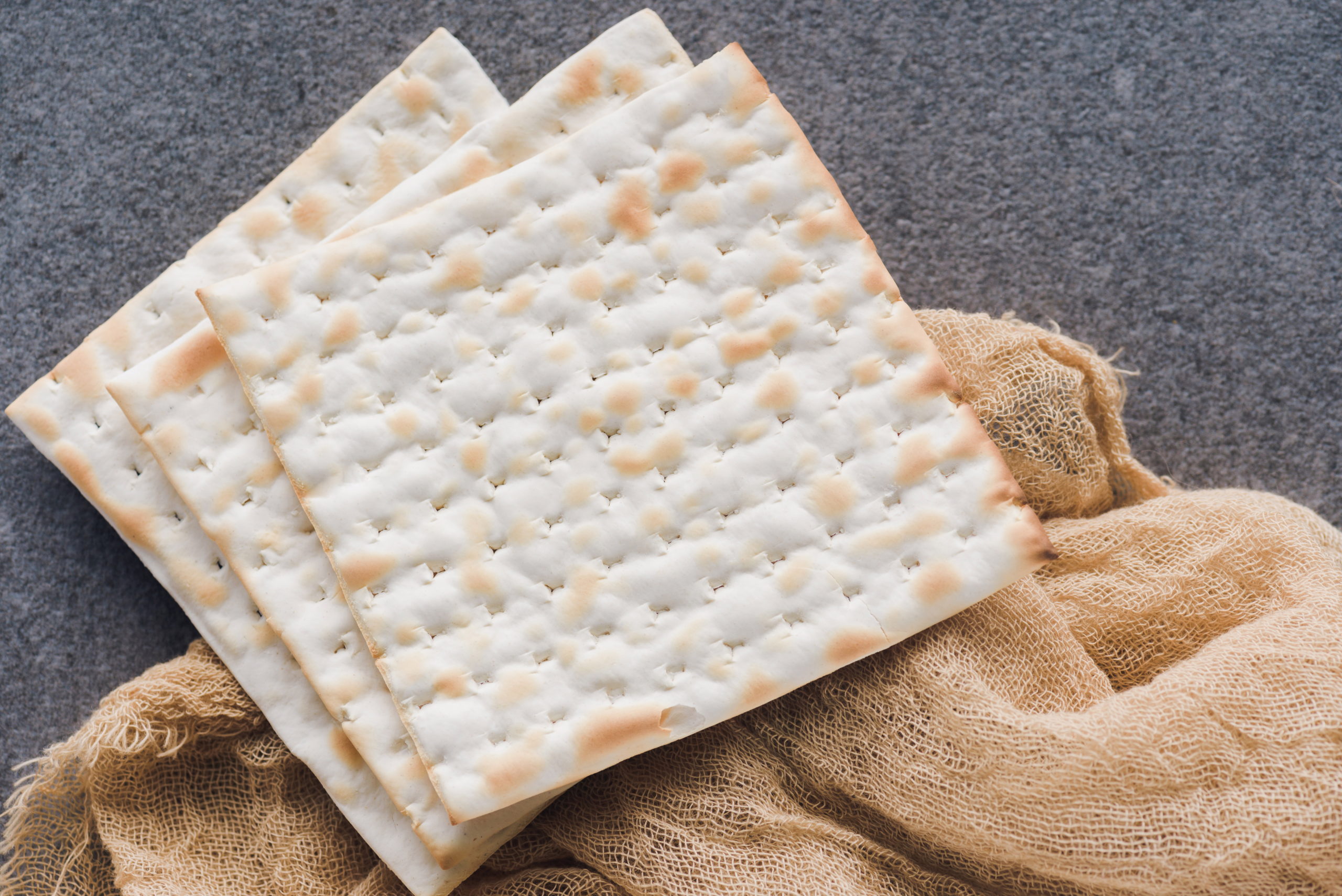 When I was in college the Christian ministry that I was a part of brought us together to experience a Messianic Seder. A Christian rabbi walked about a hundred of us through the Last Supper the way Jesus would have observed it with his disciples.
He told us about the Israelites, suffering in slavery to Egypt, wandering in the desert, achingly looking for the Promised Land, wondering if God's promise would ever come true.
And I understood for the first time that the history of the Israelites was my own spiritual heritage.
"If you are Christ's, then you are Abraham's offspring, heirs according to promise."
Galatians 3:29
The Israelites' desperate wandering reminds me of my own sinful drifting away from the will of God when my own desires take the wheel. Their aching longing for the Promised Land reminds me that I have a home waiting for me in eternity with God, but sometimes it feels too far off!
But that rabbi also told us about Jesus, the Lamb of God. The Son who suffered so we could live! The Bridegroom waiting for us so that we can be with him in perfect love forever!
During our seder, the rabbi walked us through the observance the way Jesus had observed it from the year he was born. But the rabbi showed us the foreshadowing of Jesus' sacrifice for our sins that every element in the seder points to. And Jesus did a few things slightly differently on that last night with his disciples, because he knew that it wasn't really the last night.
"I tell you, I will not drink of this fruit of the vine from now on until that day when I drink it anew with you in my Father's kingdom."
Matthew 26:29
That very night Jesus paid the ultimate price. He gave up his own life because of his great love for us. We didn't deserve it, and we never will! But it pleased him to pay the price to make us his own.
"No one can take my life from me. I sacrifice it voluntarily. For I have the authority to lay it down when I want to and also to take it up again."
Matthew 10:18 NLT

But God shows his love for us in that while we were still sinners, Christ died for us."
Romans 5:8
Until the feast, Jesus; we remember! I'll be the one in the wedding dress.
"Hallelujah! For our Lord God Almighty reigns. Let us rejoice and be glad and give
him glory! For the wedding of the Lamb has come, and his bride has made herself ready."
Revelation 19:6-7
Remembering Jesus Through The Seder
A few years ago I tried to track down a Messianic rabbi to lead our college student group through a Seder. Since finding rabbis turned out to be something I'm not very good at, I did a lot of research and put together my own version of a Messianic seder. I have to be the first one to admit that I'm not an expert. I imagine that I've missed a few elements.
But my goal above all was to create a tradition that would move us into worship. And in that way I succeeded!
We celebrate with a Seder every Easter week. It is beautiful and worshipful and touching. The kids love it because it is hands-on. They actually ask to do it every year! Steve and I are happy to oblige.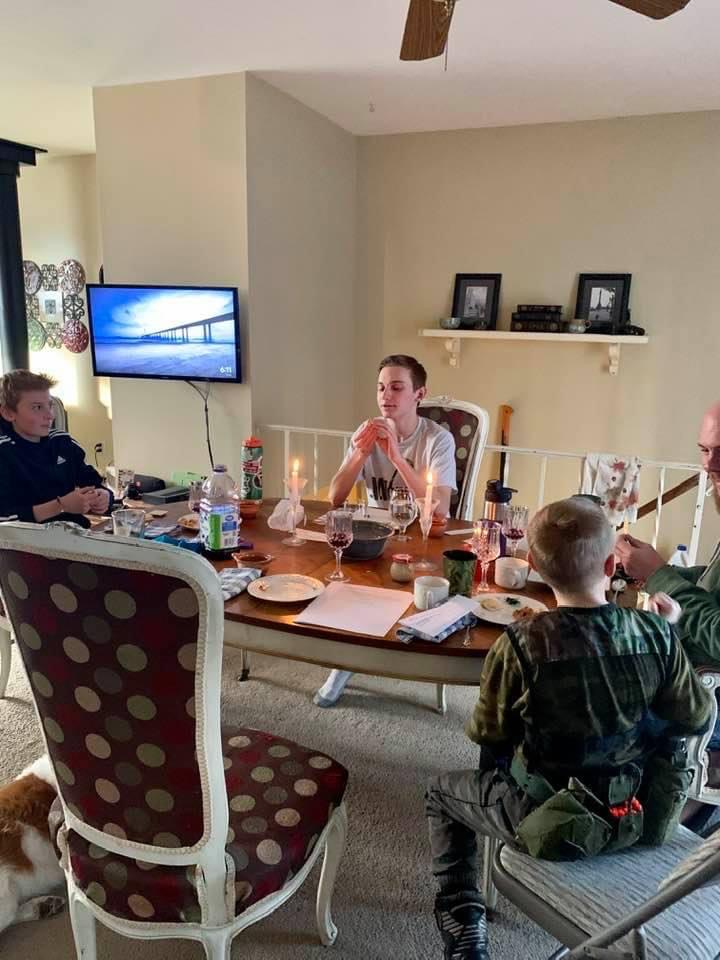 A Christ-Centered Passover For YOU
Now I have written out the instructions to share with you, my readers. If you would like to observe the Passover the way Jesus did with his disciples at the Last Supper, you can download my free EBooklet: A Christ-Centered Seder For The Family. In it I have give clear instructions for you to lead your family through the seder. There are ways for everyone to be involved. And, above all, Easter will come alive as you see what a beautiful bridegroom He is!
The booklet is free to all subscribers of my blog. Sign up today!*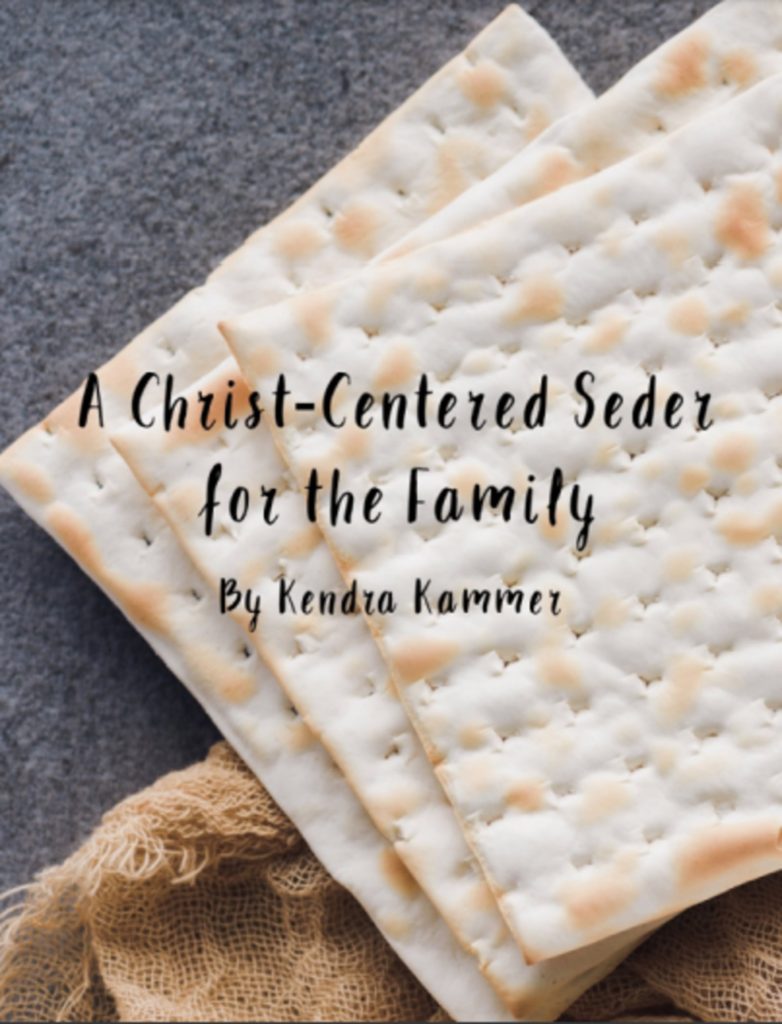 Subscribe Here To Get My Free Downloadable EBooklet: A Christ-Centered Seder For The Family!
---
*Easter is April 17, 2022. Maundy Thursday is April 14. Download your seder EBooklet today and read it through before April 14 to give yourself time to shop and prepare! (The seder is meant to be observed on Maundy Thursday or Good Friday.)