Click below to hear about the importance of our spiritual health on the Candidly Kendra podcast:
"My son, do not forget my teaching,but keep my commands in your heart, for they will prolong your life many years and bring you peace and prosperity. Let love and faithfulness never leave you; bind them around your neck,write them on the tablet of your heart. Then you will win favor and a good name in the sight of God and man. Trust in the Lord with all your heart and lean not on your own understanding; in all your ways submit to him,and he will make your paths straight. Do not be wise in your own eyes; fear the Lord and shun evil. This will bring health to your body and nourishment to your bones. Honor the Lord with your wealth,with the first fruits of all your crops; then your barns will be filled to overflowing,and your vats will brim over with new wine. My son, do not despise the Lord's discipline,and do not resent his rebuke, because the Lord disciplines those he loves, as a father the son he delights in."
Proverbs 3 NIV
Our spiritual health affects every other area of our life. It affects our relationships, our mental health, our emotional health. It affects our entire paradigm!
Our spiritual health affects the way we relate to our three biggest questions in life:
Am I going to be okay?
Are they going to be okay?
Is it going to be okay?
In this beautiful passage from Proverbs 3, we see that our relationship with God irons out all the other parts of our life. Not to say, of course, that if we trust God enough, nothing will go wrong; but rather our trust in God gives us the confidence to face whatever comes and say, "today I welcome whatever comes, because I trust my God who gave me this day."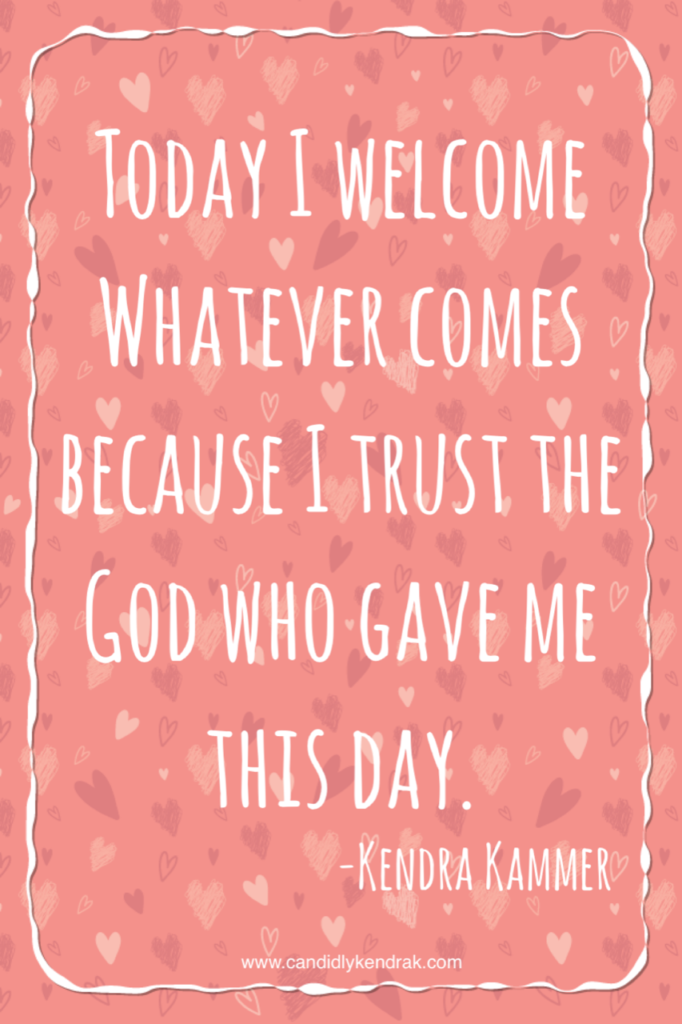 ---
Click here for more Tuesday Talks!