Click here to listen to this post about snacks for book club on Candidly Kendra Eats: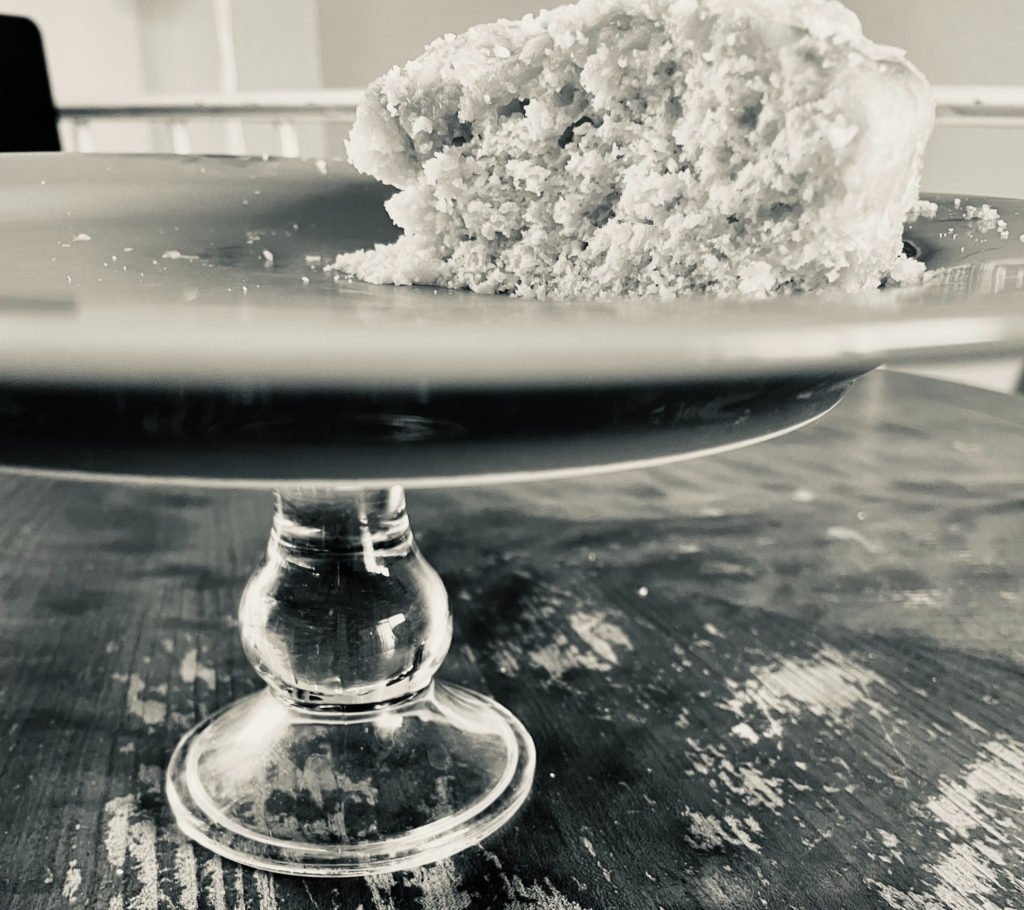 A few nights ago I hosted my book club for our monthly discussion.
Have you ever been part of a book club? For the uninitiated, this is book club: snacks and books.
This month our book was Jane Austen's Sense and Sensibility.
Are you a Jane Austen fan? I think our group was split down the middle. Several enjoyed her witty observations of humanity; but others got stuck in the slow plot.
But hey, one thing I can say…I was a big fan of the snacks!
I served coffee in pretty teacups. I said it was "coffee because we're American; but china teacups because it was Jane Austen." (The honest truth is that I forgot to stock up on tea.)
Along with our coffee we had Coconut Crunch Cake and Reese's Pretzel Bites.
Coconut Crunch Cake was a recipe that I found twenty years ago in my Better Homes and Gardens Cookbook. I changed the name, but that's all. The recipe is just as perfect as it was twenty years ago. It is a tender yellow cake (made from scratch) with a crispy coconut topping. It comes together super fast and might be your new favorite! I hope you'll give it a try!
The Reese's Pretzel Bites were my concession for the non-coconut lovers in the group. All I did was melt Reese's peanut butter cups on mini pretzels, and then top each one with another pretzel while they were still hot. You've gotta try these! You'll be surprised at how great they are! Personally, we liked them best frozen.
Here are the recipes! Do yourself a favor and try them out!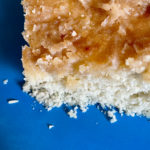 Print Recipe
Coconut Crunch Cake
This tender cake features a crispy coconut topping and is a special treat on a busy day.
Ingredients
For the cake
1 ⅓

cup

flour

⅔

cup

sugar

2

tsp

baking powder

⅔

cup

milk

¼

cup

butter, softened

1

egg

1

tsp

vanilla
For the Crispy Coconut Topping
¼

cup

brown sugar

2

tbsp

butter, softened

1

tbsp

milk

½

cup

sweetened flaked coconut
Instructions
For the cake
In a medium bowl, combine the flour, sugar, and baking soda. Add milk, butter, egg, and vanilla. Beat with an electric mixer until well combined.

Pour into a greased 9 inch round cake pan. Bake for 25-30 minutes until a toothpick inserted near the center comes out clean.*

Cool the cake for 5 minutes, then remove from pan and place on an oven-safe baking sheet.

Set oven to broil. (500°)
For the crispy coconut topping
Combine all the ingredients into a bowl.

Spread the ingredients on the hot cake.

Broil for 3 to 4 minutes until crispy and lightly browned.

Carefully move the cake to a serving plate, if desired.
Notes
*For high altitude I measured the flour heavily, and measured the baking powder a little light. (In other words I used a tiny bit more flour and a very tiny bit less baking powder. Sorry I can't be more specific than that!)
Cake baking tip: To minimize sticking, for a round cake pan, spray with nonstick cooking spray, then set a coffee filter flat in the bottom. When you remove the cake from the pan you only need to run a (plastic) knife around the sides of the cake and it will come right out. Make sure to peel off the coffee filter before serving.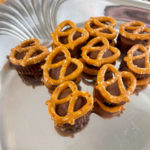 Print Recipe
Reese's Pretzel Bites
Throw these together when you have unexpected company – fast and tasty!
Ingredients
24

mini pretzels (twists)

12

Reese's peanut butter cups
Instructions
Line a baking sheet with parchment paper to prevent sticking.

Lay 12 pretzels out on the baking sheet. Top each pretzel with a peanut butter cup.

Top each one with another pretzel, pressing down just slightly. Cool. If desired, chill in the refrigerator until cool.
---
---
Get The Book!