Click here to listen to this post about tiny thorns that hurt us on the Candidly Kendra podcast: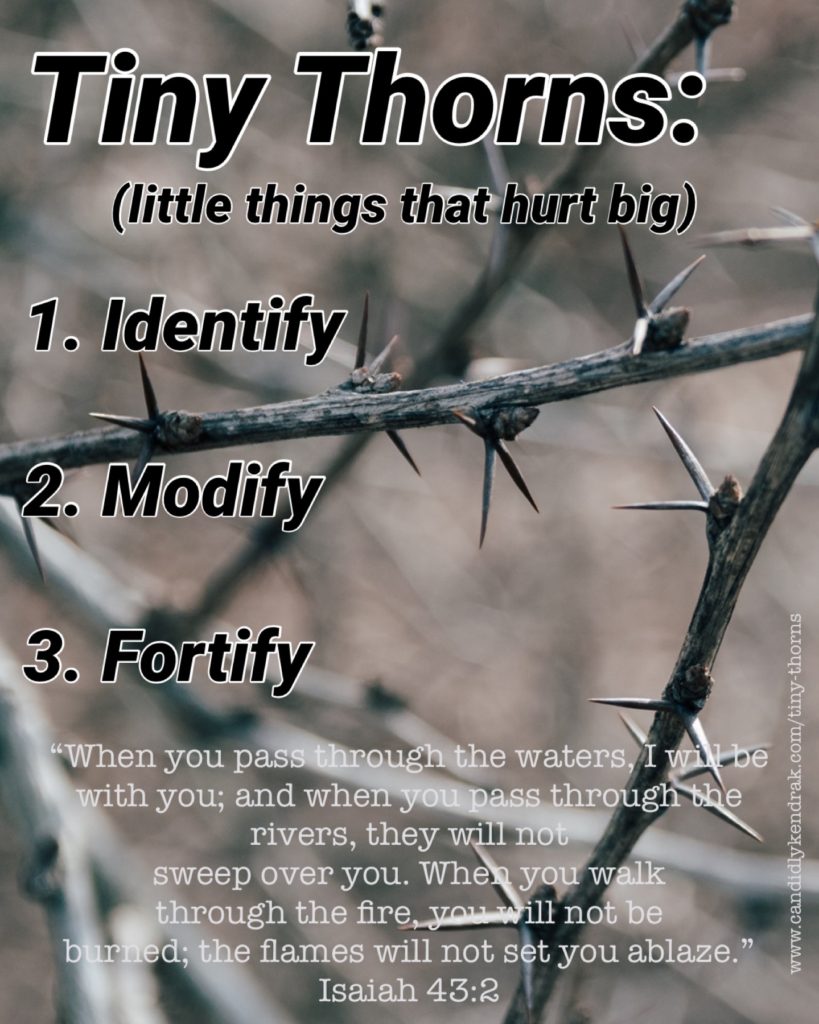 I wore capri pants and I regretted it.
You see, I went hiking with my family in the National Forest areas outside of Colorado Springs. It started off pleasantly enough.
The scenery was beautiful!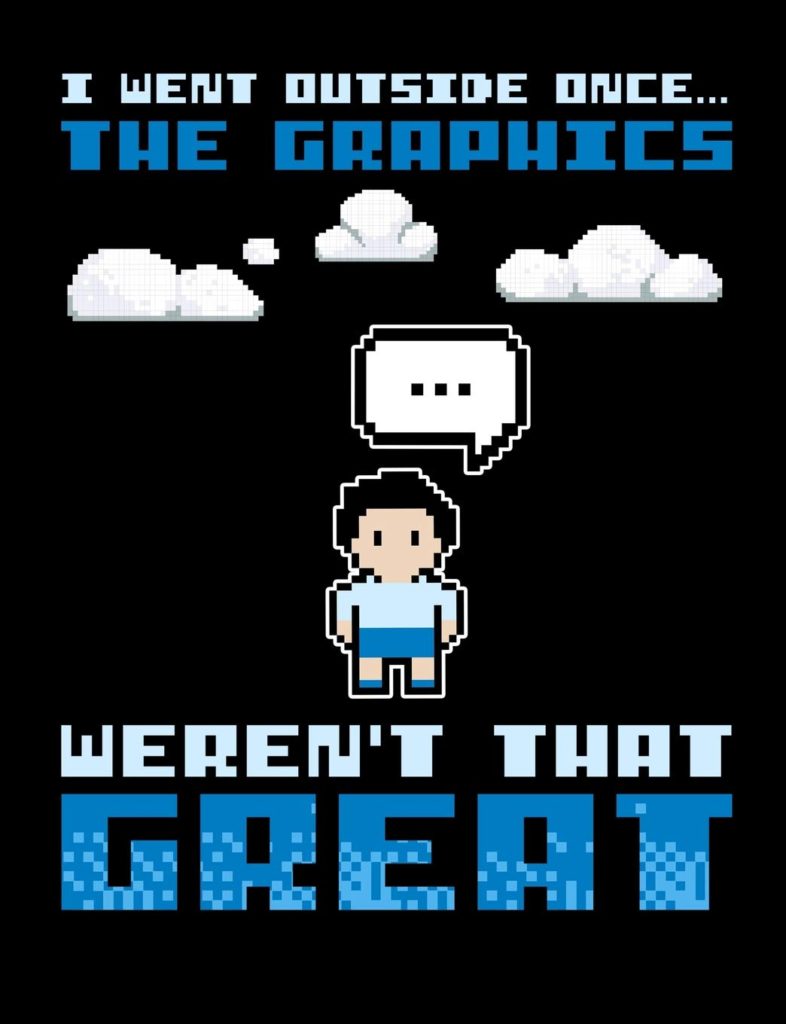 The weather was gorgeous!
The company was pleasant. (The kids don't like hiking as much as Steve and I do, but they put up with it. Honestly, though, Owen owns the above t-shirt, Teo would rather be mountain biking, and Kai silently wishes we'd carry him. But on this particular day they were all in a great mood.)
The wildflowers were blooming! The sun was shining!
But something else was growing under foot, as well. Something thorny.
At first it didn't hurt as those tiny thorns scratched my legs. After a while it was a mild nuisance. After a few more minutes it was a constant distraction. And finally, after several hours in God's beautiful (and broken) creation, those scratches were truly painful, making my legs bleed, making me wonder if I even wanted to go on.
With a thousand tiny scratches, even the smallest thorn can leave a mark.
So when you wonder why youre such a crybaby, when you wonder why it's so difficult to face another day, I want you to keep an eye out for those little thorns. What tiny thorn is weakening your fortitude?
3 Steps To Remove a Tiny Thorn
1. Identify the Thorn
Have you ever had a nagging splinter that you just couldn't see? You feel it when you grasp a doorknob, take a quick look, but don't see anything, so you think you must be imagining it. A few minutes later the prick reemerges as you pick up the laundry basket, so you take another look.
What's going to happen if you never find the splinter? It will bother you over and over again.
What you need to do instead is to sit by a very good light, and study your hand closely. Something is in there, and you can't fix the problem until you can see it.
It's like that with other tiny thorns in our lives. If something is nagging at you, pricking under the surface, affecting your patience and your relationships, it won't go away until you identify the problem and root it out. Did you have a fight with your spouse? Did your child say something that hit a little too close to home? Did a friend hurt your feelings? Identify the problem, make reparations in whatever way is possible, and take the hurt to God. 
2. Modify Your Process
As I hiked with my family that day, I couldn't see the tiny thorns that were scratching my legs until I leaned down close to find the offending plant. After that I made every effort to avoid that god-forsaken weed.
Similarly, sometimes we need to adjust our habits to protect ourselves from recurring tiny scratches. For example, is there someone whose words prick in such small ways that you don't realize the damage they're doing until it's too late? Put up healthy boundaries to protect yourself in the future. 
3. Fortify Yourself
I regretted wearing capri leggings on our hike. If I had worn my thick, protective hiking pants I wouldn't have even noticed the tiny scratches.
In the same way, sometimes we push God to the side in our busy, overwhelming lives and we leave ourselves exposed to those thorns. But he's the one we need most! Lean into God, even in the overwhelming times, and he will be your strength to stand strong in the thorns.
"When you pass through the waters, I will be with you; and through the rivers, they shall not overwhelm you; when you walk through fire you shall not be burned, and the flame shall not consume you."
Isaiah 43:2